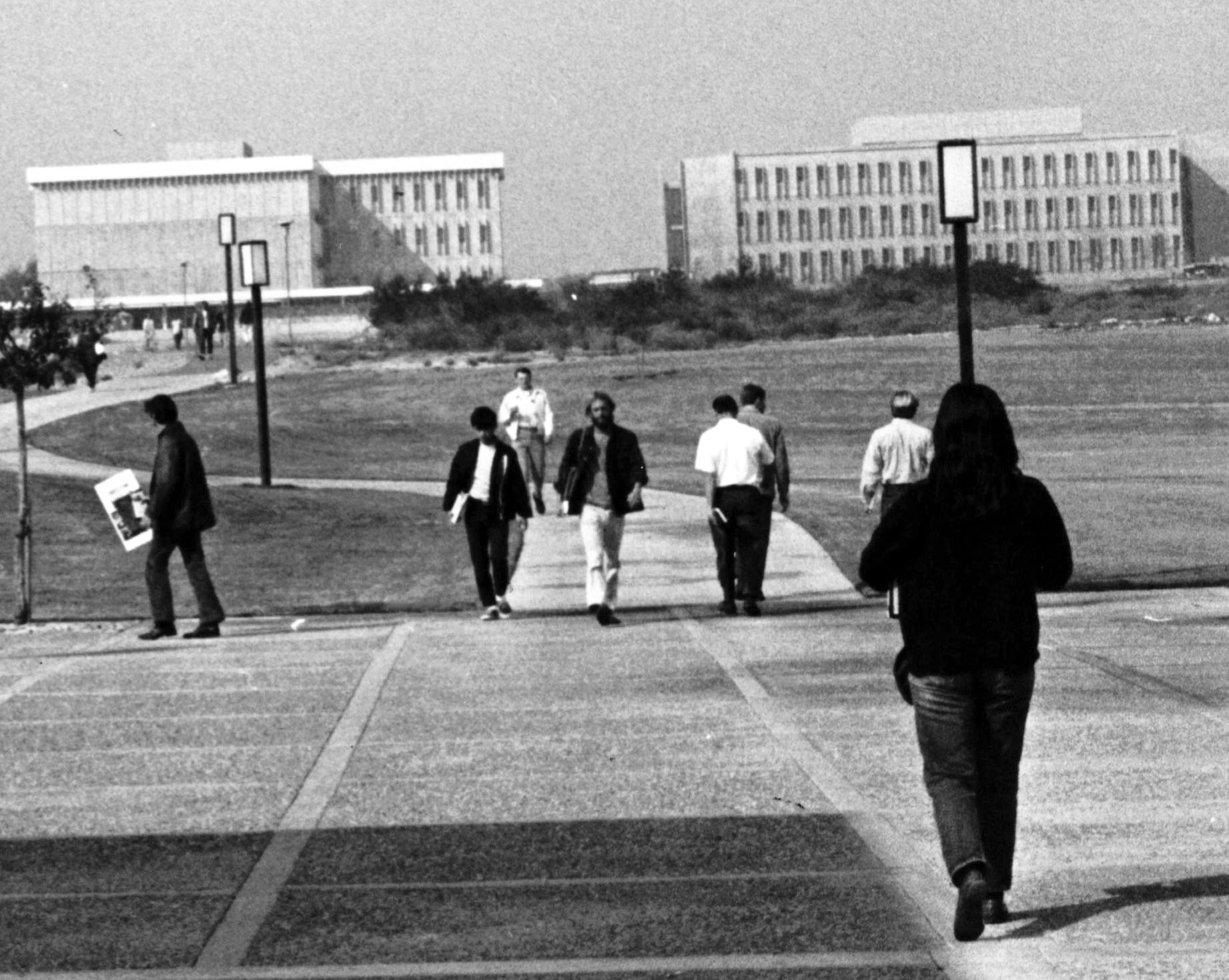 The Arthur E. Nelson University Archives is the designated campus repository for records, documents, publications, and other materials pertaining to California State University, San Bernardino (CSUSB). Beginning with the founding of CSUSB in 1960, the University Archives holds materials that document the planning/growth of the campus, the development and administration of academic and administrative programs/services, faculty accomplishments, campus athletics, student life, and community relations.
The University Archives does not collect all university-related materials, but aims instead to acquire those materials that document the university's decision-making processes and essential cultural history. Official university records labeled as "historical" on the CSU Retention and Disposition Schedules are reviewed for permanent retention in the University Archives. Relevant materials in any format are eligible for inclusion in the University Archives such as printed items, audio/video recordings, microforms, digital files, maps, photographic images, and architectural drawings.
Browse cataloged publications from the University Archives in OneSearch OR explore our digital and archival collections by clicking one of the buttons below.