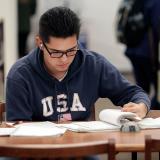 CSUSB's MBA program is fully accredited by AACSB International—The Association to Advance Collegiate Schools of Business and is listed in the 2010 edition of the 'Americas Best Graduate Schools' guidebook from U.S. News and World Report. Our quality is consistently top-rated. Yet, our student fees are among the lowest in the nation, making us a high-value, high-return educational investment.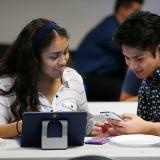 The Master of Public Administration (M.P.A.) is a broad program designed to prepare students for a career in administration in the public sector, not-for-profit, and social service industries. The major objective is to provide the student with a generalist perspective of public administration systems and a capacity for excelling in management and executive positions. It is accredited by the prestigious Network of Schools of Public Policy, Affairs, and Administration (NASPAA).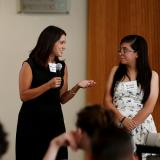 The Master of Science in Accountancy (MSA) prepares students for a wide range of employment opportunities in public accounting, industry, finance, government and nonprofit organizations. The program is designed to produce individuals who are qualified with knowledge and skills in Professional Accounting and Accounting Information Systems. Graduates of the program are prepared to successfully challenge a professional examination for entry into the selected area; committed professional and career development beyond their formal education into highest executive levels of the selected area; capable of becoming leaders who exhibit high standards of ethical conduct within the profession; and prepared to pursue doctoral and research studies.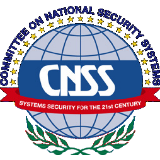 The Master of Science in Information Systems and Technology (MSIST) program provides postbaccalaureate students with a high-quality master level education in the field of information systems and technology. The degree prepares students for leadership positions in the areas of cyber security, and business intelligence and information systems technology career tracks. The main objective is to graduate students who have the ability to identify and solve business problems, manage organizational risk, secure and manage computer network systems, ensure business continuity, design and implement data warehouses, and use business intelligence tools to collect, integrate, analyze, and use analytics tools to mine big data for the purpose of supporting managerial decision making at all control levels-frontline, managerial, and strategic. Graduates of both career tracks are able to use their analytics knowledge to fully exploit the opportunities provided by big data, nurture data-based, and evidence driven organizations.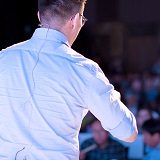 Offered by our Top 35 Globally Recognized Entrepreneurship program, the Master of Science in Entrepreneurship and Innovation (MSEI) program is designed to offer students with business, technical or other non-business degrees a comprehensive education that prepares them to launch entrepreneurial ventures or new business ventures in large organizations.
The program is structured as a 16-24 month, 30-unit program for both business and non-business majors alike and utilizes primarily face-to-face courses but will also integrate hybrid instruction where appropriate. Through coursework and experiential learning activities, students will be exposed to the key concepts of entrepreneurship including creativity and ideation, evaluation and screening of business concepts, business model formulation, startup models and the entrepreneurial process, team formation, marshaling resources, planning techniques and launch strategies.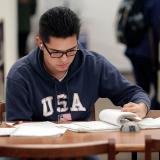 The Master of Science in Finance (MSF) program provides post-baccalaureate students pursuing a career in investments with a high-quality master-level education in the field of investment. The Master of Science in Finance (MSF) educates post-baccalaureate students to be experts in Investment Analysis and Portfolio Management (or Wealth Management) and prepares for CFA (Chartered Financial Analyst) level 1 examination.