We are open and ready to support you !
We are open.  All courses will be delivered virtually.  The Department of Accounting and Finance will remain open with the Chair and Staff working remotely.  If any assistance is needed, please email us at acf@csusb.edu or call at 909 537 5704.  We will respond as quickly as possible.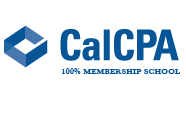 Welcome to the Department of Accounting and Finance! If you have not already chosen California State University, San Bernardino to pursue your academic career, we invite you to make an appointment to see one of our accounting or finance faculty.

The Association to Advance Collegiate Schools of Business (AACSB) accredits our undergraduate and graduate business programs in the Jack H. Brown College of Business and Public Administration. Less than 30 percent of all business schools in the nation are AACSB accredited. CSUSB was the first university in Riverside and San Bernardino counties to offer AACSB-accredited business programs at both the graduate and undergraduate levels. This recognition underscores the quality of our business program.
You will find our accounting program to be rigorous and comprehensive. Likewise, you will find our finance program to be highly regarded in international circles. Our A&F students have consistently done well on the CPA examination. In addition to accounting and finance, we also offer real estate and financial planning concentrations. Our Master of Science in Accountancy (MSA) is one of the best and most affordable graduate programs in the entire CSU system. MSA helps student to meet educational requirements for CPA examination and license.  Our Master of Science in Finance (MSF) helps students to prepare Chartered Financial Analyst (CFA) examination.  There's more to see and learn about Accounting and Finance in our website. Take a tour and when you are ready, give us a call—and let's talk!

Sincerely,

Taewon Yang, PhD
Chair and Professor
A.B.W.A.'s MISSION
We are dedicated to the retention, empowerment, support, and mentoring of women of color in the accounting profession.