Modern China Lecture Series presents two talks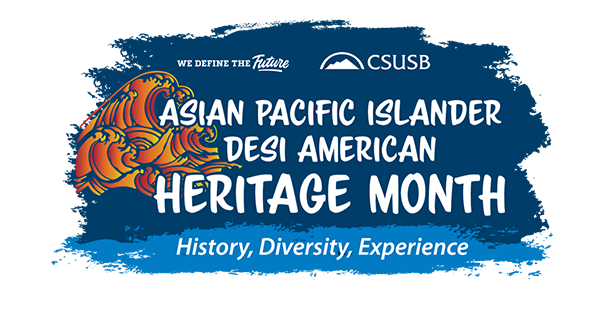 The university's Modern China Lecture Series will present two talks the week of April 11 as part of Asian Pacific Islander Desi American Heritage Month. Both are free and open to the public.
The first, "Disability as Performance: Translating Chinese Crip Poetry, a lecture and discussion with Dr. Hangping Xu," is scheduled for 10:30 a.m. Monday, April 11, on Zoom. It can be accessed from a PC, Mac, Linux, iOS or Android at https://csusb.zoom.us/j/388207496.
Yu Xiuhua, who is a disabled poet, rose to fame when her poem "Crossing China to Sleep with You" caused an online sensation. This presentation by Hangping Xu, an assistant professor from University of California, Santa Barbara, discusses contemporary Chinese representations of disability by focusing on the case of Yu Xiuhua. It also reflects on the cross-cultural politics of translating Yu's poetry into English.
Hangping Xu teaches in the Department of East Asian Languages and Cultural Studies at UCSB, specializing in modern and contemporary Chinese literary, cultural, and visual studies, comparative literature, and Taiwan Studies. He is currently completing his first book project titled "Broken Bodies as Agents: Disability Aesthetics and Politics in Modern Chinese Culture and Literature."
The second talk, "Born with Royal Blood: Manchu Noblemen in Transition in Mid-Qing," with Cal State Stanislaus professor of history Shou Wang, will take place beginning at 10:30 a.m. Wednesday, April 13, also on Zoom. It can be accessed from a PC, Mac, Linux, iOS or Android at https://csusb.zoom.us/j/388207496.
Wang's talk will tackle the questions of "How did Manchu noblemen live their lives in mid-Qing? How was a 'leisure class' formed and expanded? Was it reflecting and accelerating the decline of Qing power after the 18th century?" Wang will use an anthology by Dun Cheng as the main source to discuss these issues. Together with other literature by Manchu noblemen and social elites, these first-hand sources present us with a remarkable set of records for the discussion.
In addition to teaching, Wang has published articles and book chapters on Manchu women and Manchu-Han acculturation in 18th century China. Her recent academic interest focuses on the literary works left by Manchu imperial kinsmen and elites during the Qianlong reign, using these sources to examine the Qing society and peoples' lives in a new social environment.
Upcoming programs in the Modern China Lecture Series that are part of the university's APIDA Heritage Month celebration include:
Details can be found at the series homepage.
Also, at some of the upcoming events, a copy of the guest lecturers' most recent book will be given away to a virtual attendee in a free opportunity drawing, available for pick-up after the talk.
The Modern China Lecture Series was initiated to promote awareness of important issues related to China for those on the CSUSB campus and in the community. In the series of more than 60 lectures, workshops, film screenings and roundtable forums since January 2014, China scholars from UC San Diego, UC Riverside, the Claremont Colleges, UCLA, USC, UC Irvine, Columbia, Oxford and other institutions have visited the CSUSB campus to share their expertise and opinions.
Speakers in the series have included specialists in history, economics, political science, philosophy, finance, security studies, literature, anthropology and other fields.
Alexander Serrano, a second-year master of arts candidate in the CSUSB history department has led the organizing efforts in the series this semester, and expects to add several more events to the series. Serrano has been accepted in the East Asian Languages and Cultural Studies Ph.D. program at UC Santa Barbara with the prestigious Kenneth Pai Fellowship for the fall 2022 term.
"I have been a viewer of the Modern China Lecture Series for a few years now," said Serrano. "In my first time helping organize this series I wanted to bring in a variety of topics. By doing so I selected speakers from various institutions who could bring such strong expertise to CSUSB and help enrich this fantastic program."
The series cosponsors this year are the CSUSB Department of History, the History Club/Phi Alpha Theta, the College of Social and Behavioral Sciences, the Intellectual Life Fund, and the Jack H. Brown College of Business and Public Administration.
For more information on the Modern China Lecture Series, contact Jeremy Murray, associate professor of history, at jmurray@csusb.edu.