CSUSB partnership creates scholarships for STEM majors
Cal State San Bernardino students majoring in geological sciences, chemistry, computer science and engineering, mathematics, and physics may be eligible for scholarships thanks to the generosity of Edison International.
The CSUSB Philanthropic Foundation was recently awarded a $75,000 grant to support students pursuing full time study in STEM degrees. The scholarships will cover the cost of tuition and other related university expenses for eligible students who meet academic qualifications. The funds are intended to support students who are economically disadvantaged and/or are underrepresented in science, technology, engineering and mathematics (STEM) fields.
The overall goal of the scholarship support is to encourage qualified students to pursue an education in a STEM or STEM-related major.
"Edison International has been tremendously generous in its support of our STEM majors," said Sastry G. Pantula, dean of the College of Natural Sciences. "I am grateful for the partnership we have been enjoying for many years. It is a strong relationship built on our shared passion for encouraging students to pursue a STEM education and a career in a STEM field."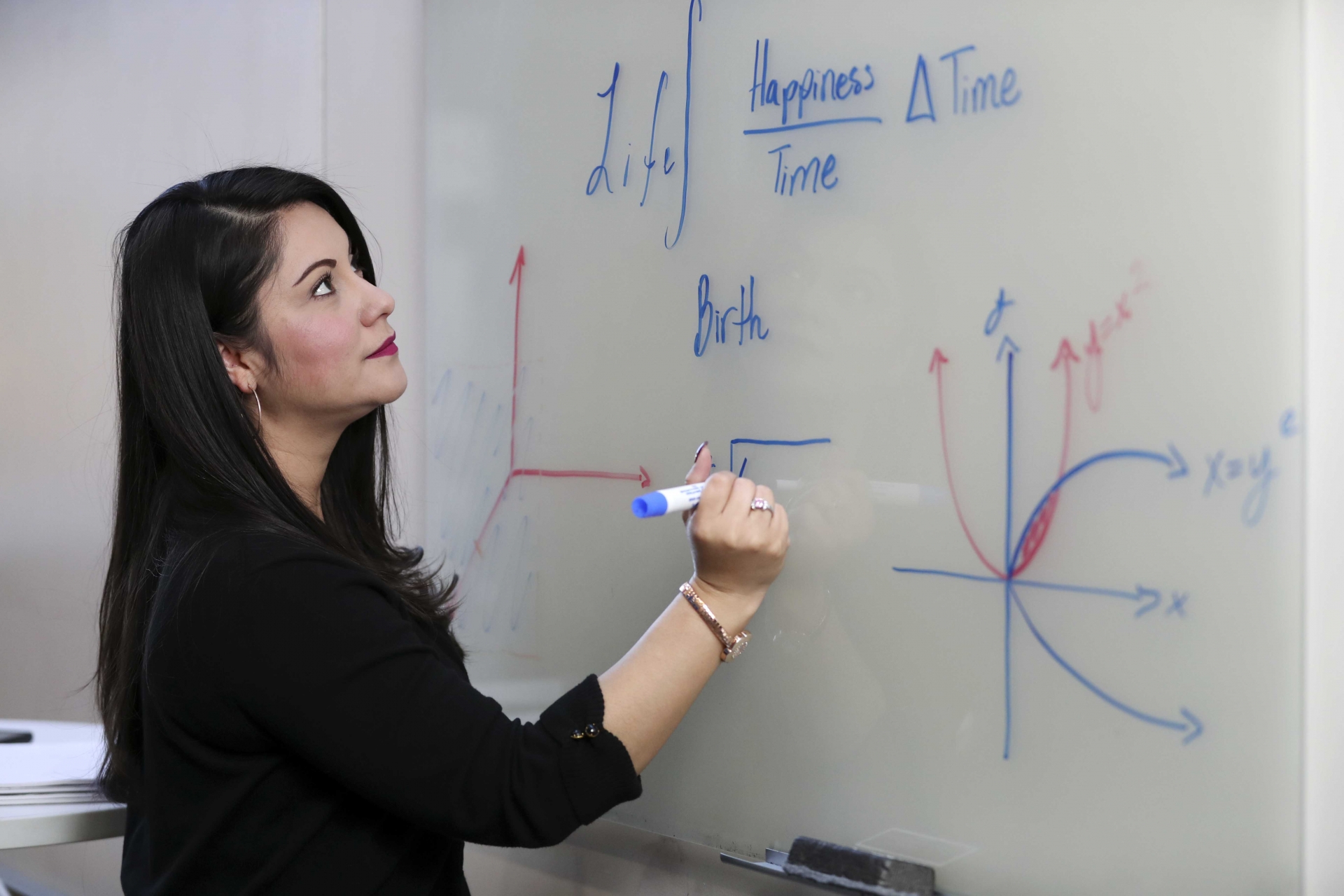 Eligible students must major in programs from the following College of Natural Sciences departments: geological sciences, chemistry and biochemistry, computer science and engineering, mathematics, and physics. Students majoring in the College of Social and Behavioral Sciences' environmental studies program are also eligible.
"Our students work very hard and diligently in their coursework and in their research experiences. Edison International's strong support will certainly help ease our students' financial burdens and renew their enthusiasm for their chosen field. Together, we define the future," Pantula said.
The scholarships will be awarded to 20 qualified College of Natural Sciences students with award amounts of approximately $2,670, with up to six qualified students receiving approximately $2,968. Scholarships will also be awarded to seven students involved with the Center for Enhancement of Mathematics Education (CEME) program, housed in the Department of Mathematics.
Edison International's generosity and regard for CSUSB STEM majors has been substantial since a relationship was established in 2013. That year, Edison awarded $10,000 in scholarship funds. For the past three years, that amount has totaled $75,000 annually.
In all, Edison International has provided more than $800,000 in funds to the university, with more than $490,000 of it earmarked specifically for the STEM scholarship program.
Headquartered in Rosemead, Calif., Edison International is the parent company of Southern California Edison, one of the nation's largest electric utilities. Edison International, through its subsidiaries, is a generator and distributor of electric power, energy services, technologies and renewable energy.