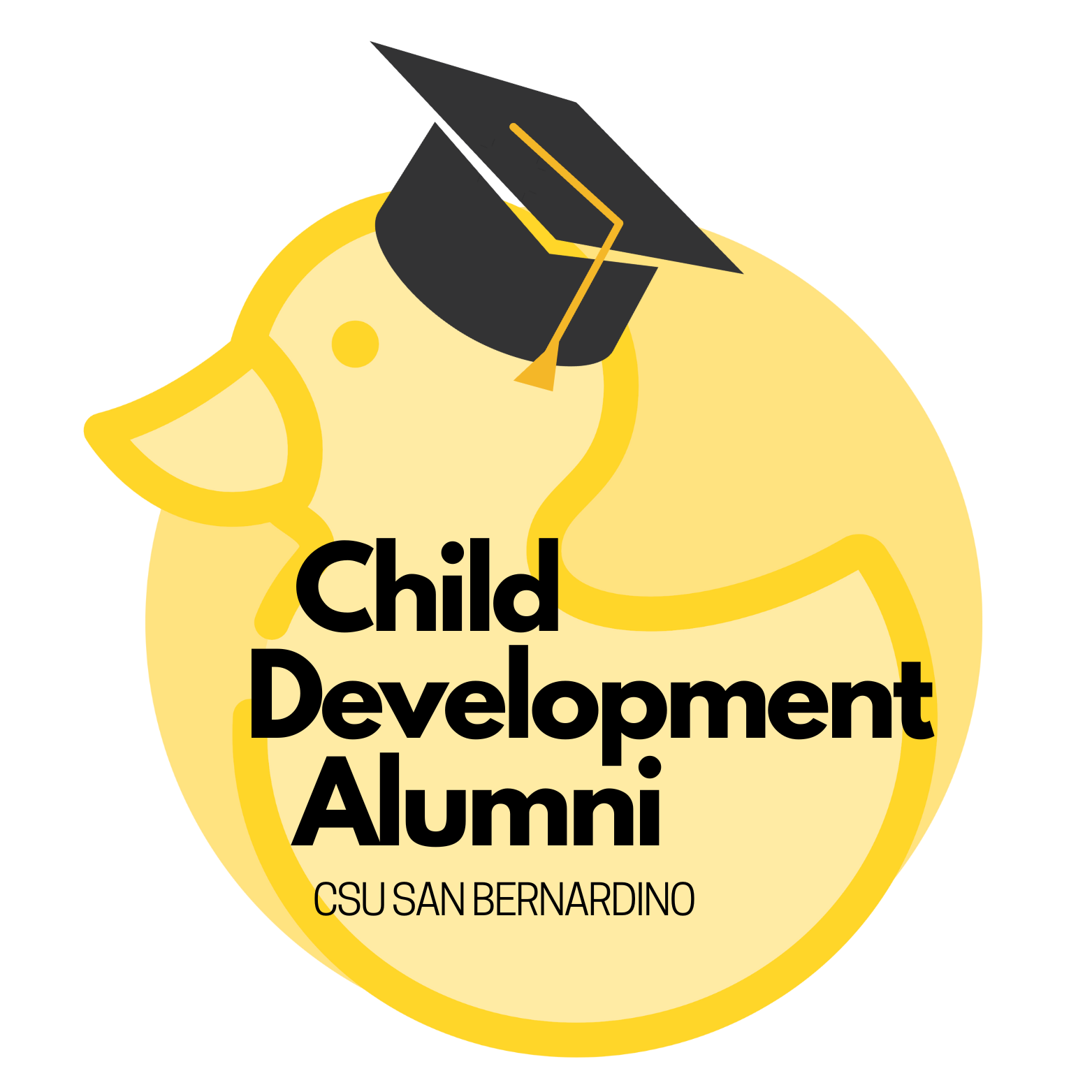 Child Development Department Alumni
Welcome to the Alumni Page for the Child Development (CD) Department at CSUSB! As a rapidly growing department, we are thrilled to have you - our wonderful alumni - be a part of our thriving community. Whether you are an undergraduate or graduate alum, you are an integral member of our Coyote family. We have created this page (and the resources that will be hosted here) to reconnect, engage, and support our esteemed alumni network. Stay connected with fellow Child Development Alumni, explore exciting opportunities, and get updates on the incredible progress we have made in student enrollment, departmental improvements, and fostering a welcoming student community. We value your continued involvement and contributions as we collectively shape the future of child development. Go Yotes!
---
Stay Updated & Get Involved!
CD Alumni can get started by:
---
Coming Soon...
Exciting updates are coming to this page! Get ready to:
Connect with your fellow Yotes who graduated from the CD Department
Explore career opportunities
Stay informed about department news and events
Contribute to the growth of our vibrant alumni community
Stay tuned for upcoming additions to this site, including:
Alumni directory
Memories from your CSUSB years (e.g., photos from graduation & other events)
Job/internship postings and continuing education resources
Events/reunions
Volunteer/mentoring opportunities and other ways to give back
Alumni spotlight stories
Alumni leadership opportunities 
---