Important Update: PDC In-Person Visits Suspended
(4/1/2022) In-person campus tours for both individual families and school groups have been suspended until further notice at our Palm Desert Campus (PDC). Our center will continue to offer virtual sessions and we invite you to take advantage of these options, by visiting our Virtual Campus Tours Page. Please contact our Campus Tours and Visitor Center for more information.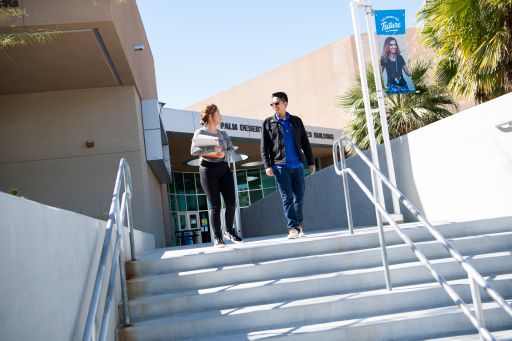 In-Person Group Tours 
In line with public health experts' COVID-19 recommendations and out of an abundance of caution, the Office of Outreach and Student Recruitment has temporarily suspended in-person group tours until further notice.
We are giving engaging virtual group tours in place of these in-person visits.
We appreciate your patience. When in-person campus visits resume, we will contact you to reschedule your on-campus experience.