Book Your Virtual Group Tour Today!
A virtual group visit is for high schools, community colleges, or community groups with more than 10 guests. Group virtual visits are just as interactive as on-campus visit experiences and can be customized to your group. Our virtual experiences will connect you with the information you want and the friendly student staff members who want to help you find your place at CSUSB.
Tours are led by Coyote Ambassadors who will show you the physical campus and more importantly, give you an inside look at life as a Coyote--all from the convenience of your phone, tablet, or computer.
Virtual Group Visit
Duration: 1 hr 30 min
Location: Via Zoom
Agenda
CSUSB Presentation (30 Minutes)
Campus Tour (60 Minutes)
Due to limited tour guide staffing, student-led tours will have a 15-minute grace period for late arrivals. If you are more than 15 minutes late to your scheduled student-led tour, we will have to reschedule your visit. 
Helpful Publications and Videos
As you begin exploring different university aspects of life on campus. Discover what makes Coyote Life so great on our San Bernardino Campus!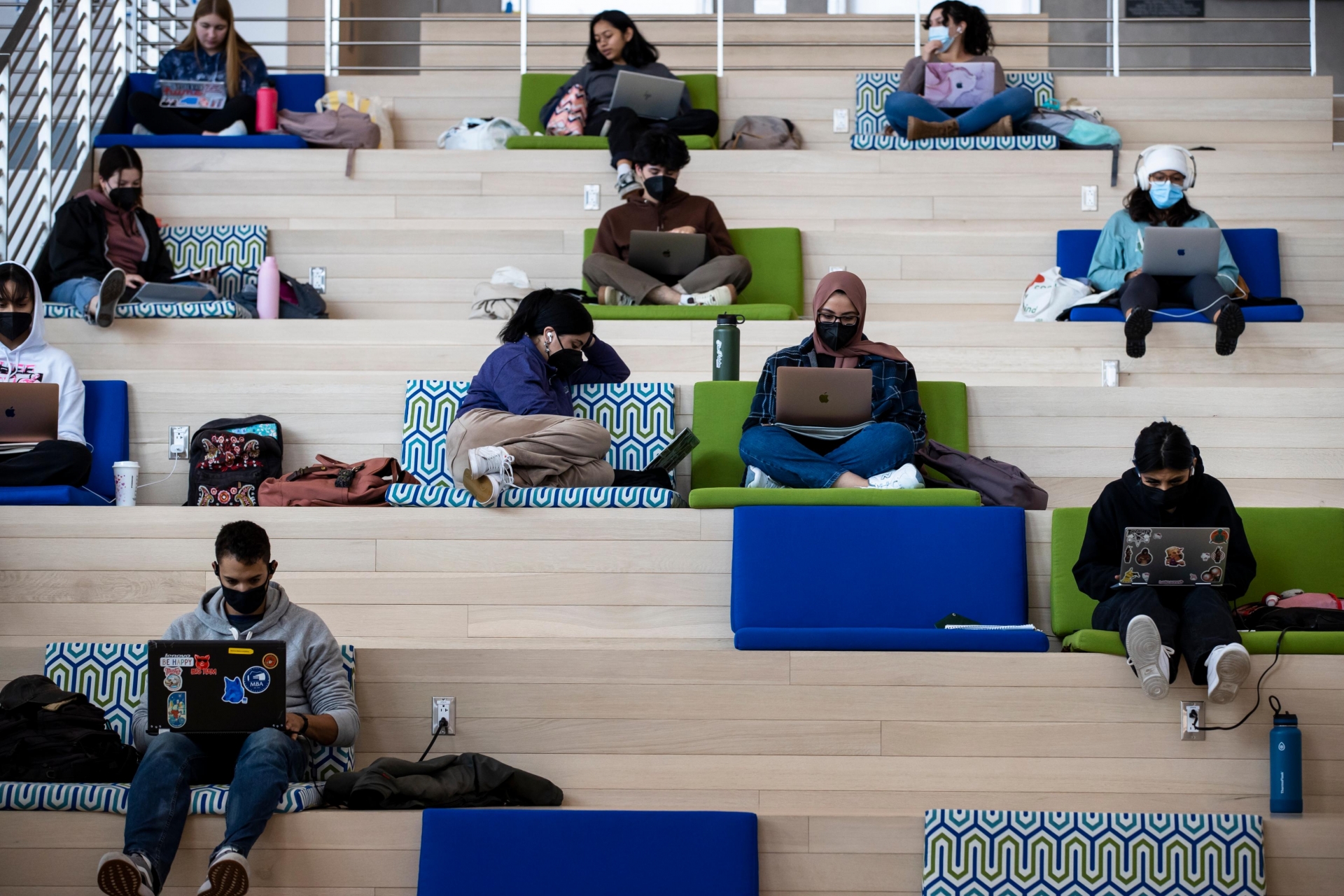 ---
Accommodations Request
Individuals with disabilities who need accommodations to attend our visits may contact a Campus Tours and Visitor Center representative by emailing tours@csusb.edu. It is requested that individuals requiring accommodations or auxiliary aids such as sign language interpreters and alternative format materials notify us at least 7 days prior to their visit. Every reasonable effort will be made to provide reasonable accommodations in an effective and timely manner.
---