In-Person Group Tours
We're excited to start welcoming groups to campus this Spring! Our Coyote Ambassadors are eager to welcome you to California State University, San Bernardino—in person—to see for yourself what life is like on campus! Our in-person group tours are approximately 90-minutes. To register, use the calendar below to select the date and time that works best with your group's schedule.
At this time, we are only able to provide group tours to groups of students in 6th - 12th grade and prospective transfer students. We are able to provide in-person tours to groups of up to 50 people, not including chaperones. If your group does not meet these criteria, we recommend registering for a virtual group visit!
Calendar Instructions
When picking a day from our calendar, please follow these steps:
Step 1: Look for an "In-Person Group Tour" service.
Step 2: Choose a date and time.
Step 3: In the pop-up window select "Register as Guest."
Step 4: Fill out the "Group Campus Tour Registration" form.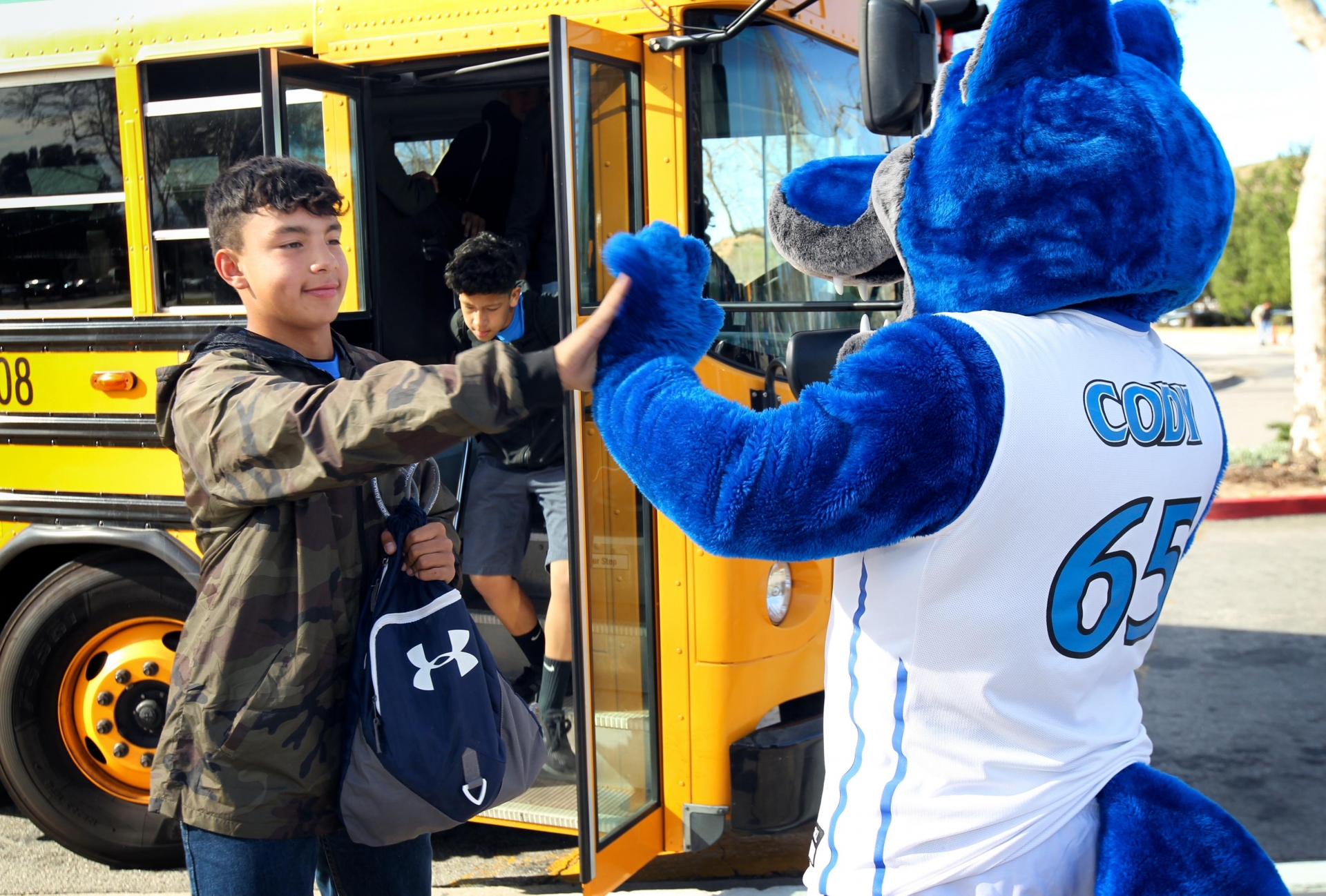 In-Person Group Tour Schedule
Monday: 9:00 a.m. - 11:30 a.m.
Wednesday: 9:00 a.m. - 11:30 a.m.
Thursday: 9:00 a.m. - 11:30 a.m.