Student and Faculty Benefits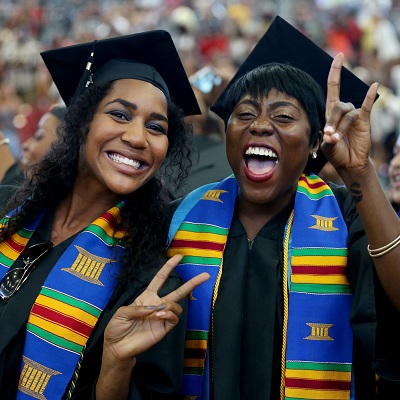 The Honor Society of Phi Kappa Phi offers numerous benefits that can assist members throughout their academic and professional lives. Our global focus on resources allows Phi Kappa Phi members to connect and network with one another from every corner of the world.
Academic Recognition - Membership in Phi Kappa Phi is a stamp of excellence recognized by graduate and professional school admissions and employers. There are many ways to proudly display your membership in the nation's oldest and most selective multidisciplinary collegiate honor society.

Career Assistance - Phi Kappa Phi offers many resources to assist members in the development and advancement of their careers. From the Career Center, to the career guidance podcast series, we provide our members resources to jump-start their careers!
Awards and Scholarships - Phi Kappa Phi awards $1.4 million every two years to outstanding students, Phi Kappa Phi members and chapters.
Partner Discounts and Services - Phi Kappa Phi members are given access to exclusive discounts and special offers on products and services offered by over 25 corporate partners. To access each discount, visit the corresponding partner webpage below.
Publications - Keep in touch with Phi Kappa Phi through our array of publications, including: The Phi Kapp Phi Forum, Focus Emails, and the Annual Report.
Networking, Training, and Leadership Opportunities - Network with other Phi Kappa Phi members through our global network of 100,000+ members – an elite community of outstanding professionals and scholars.
For more information please visit the Phi Kappa Phi website.
Benefits for Graduate Students
Career Connection Center for members to post résumés, search newly listed position openings, and manage job applications.
"The Career Engineer" Randy Siegel is offering a 10 percent discount to Phi Kappa Phi members on his advanced career coaching and communications training programs. Visit Build Your Leaders or call Randy Siegel at (828) 236-0045 for more information.
Phi Kappa Phi members seeking Federal employment qualify for a GS level upgrade as per the U.S. Office of Personnel Management.