Phi Kappa Phi Eligibility Requirement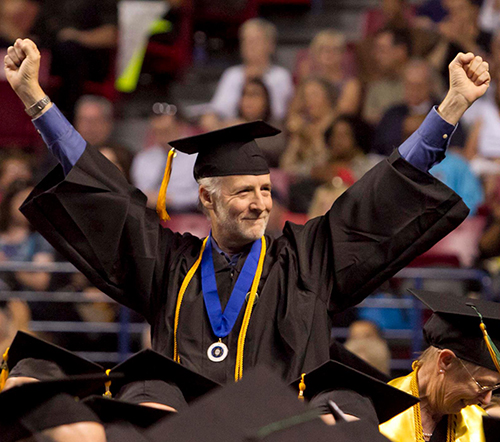 Phi Kappa Phi membership is earned.  Admission is invitation-only and requires nomination approval by a chapter.
To be selected for membership into the CSUSB chapter of PKP, student must meet the following requirements:
Must have 32+ units here at CSUSB as an undergraduate and 24+ units as a graduate student by the end of Fall Quarter
GPA is based on cumulative totals from all colleges and universities attended, not CSUSB only
Must be in the top 7.5% of Juniors
Must be in the top 10% of Seniors/graduate students
How is the grade point average criteria determined?
Each spring our Phi Kappa Phi office receives a list from the Office of Institutional Research. The list provides the names of students who have a cumulative gpa within the top 7.5% of the junior status and 10% of the senior/post baccalaureate and graduate status. Grades are determined by the PRIOR FALL QUARTER cumulative gpa.
For more information contact:
Rosella Bethke
Academic Programs Analyst
Department of Academic Programs
909-537-3094
rosella.bethke@csusb.edu
academic.programs@csusb.edu