Who is my advisor?
Dr. Pauline Muljana, Lecturer
Dr. Eun-OK Baek, Professor
Program Coordinator 
Advisor for Students with last names beginning with H-V
909-537-5454
How do I apply for the Instructional Technology program?
Before you can be enter the ETEC program you must follow the appropriate procedures to be admitted to the university.
Briefly you must:
have completed a four year college degree program at an accredited institutions with a 3.0 or above GPA in the last 60 semester or 90 quarter units. Students with 2.5 to 3.0 GPA may be admitted conditionally.
have completed an admissions application online at Cal State Apply
submit an application fee of $55.00
submit one (1) copy of official transcripts from all colleges and universities you attended.
What is the total tuition cost for the Instructional Technology program?
What are the requirements to apply for the Instructional Technology program?
The requirements for admission to the program include:
admission to the university
having a cumulative grade point average of 3.0 ('B') in all upper-division courses
three letters of recommendation from individuals familiar with your work history or educational background submitted to Arlena Allende (aallende@csusb.edu) in the College of Education Masters and Credentials Office. 
Students who do not meet these criteria may be admitted as conditionally classified graduate students. Students admitted in this category may be changed to classified standing with approval of the College of Education. No more than 20 quarter units may be used to demonstrate fitness to complete the program.
For details, please refer to the Graduate Studies website.
What are career options for the Instructional Technology major?
The master's in instructional technology at CSUSB prepares students to be instructional designers, improve use of instructional technology and support the use of technology in a variety of career paths: Technology Coordinator at a school or district level, Instructional Materials Developer, Online Instructor, Online Course Developer, Corporate Trainer, Digital Media Designer and Developer, etc.
What does the CSUSB Instructional Technology program offer?
The CSUSB Instructional Technology program offers one master's degree (Master's in Education) and two certificates (Educational Technology, e-Learning). Students will have the choice of face-to-face, hybrid, or online format courses, allowing each person to choose a course delivery format that best fits their situation.
What is Instructional Technology?
Instructional Technology (ETEC) is the study of facilitating learning and improving student performance by focusing on the role of technology and the processes for teaching and learning (Reiser 2011).
The Instructional Technology (ETEC) program at CSUSB prepares students to improve their creation and use of instructional media in their teaching practice or to take their place in any number of careers.
Source:
Reiser, R. A., & Dempsey, J. V. (2011). Trends and issues in instructional design and technology. Upper Saddle River, NJ: Pearson Merrill Prentice Hall.
Contact Us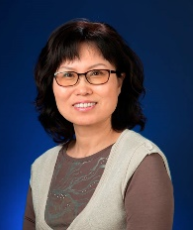 Dr. Eun-Ok Baek
Program Coordinator, Professor
ebaek@csusb.edu
Phone: 909-537-5454
Office: CE-323