Modern China Lecture Series presents talks on weather experiments, and mate choice and marriage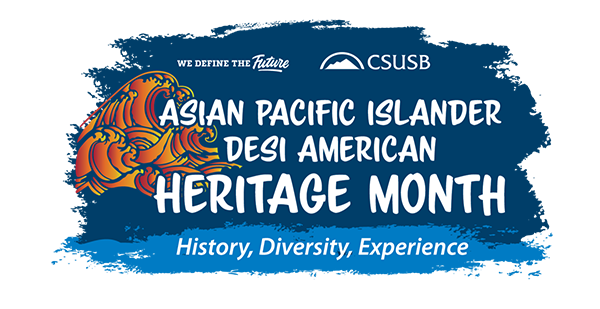 The university's Modern China Lecture Series will present two talks, one on weather experiments and the other on mate choice and marriage, the week of April 18 as part of Asian Pacific Islander Desi American Heritage Month.
Both presentations, which will be livestreamed on Zoom, are free and open to the public. No advance registration is required. The talks can be accessed at https://csusb.zoom.us/j/388207496. Also a copy of each of the guest lecturers' most recent book will be given away to a virtual attendee in a free opportunity drawing, available for pick-up after the talk.
On Monday, April 18, at 10:45 a.m., Jerry Zee, assistant professor of anthropology at Princeton University and the High Meadows Environmental Institute, will present "Continent in Dust: Experiments in a Chinese Weather System," which takes its title from his recently published book.
Since the early 2000s, the political and social experiments of Reform and Opening have been accompanied by experiments in controlling, reconfiguring, and living and dying through disastrous new weather patterns across Northern China. This talk explores China through meteorological change, focusing on how dust storms – Chinese land turned hemispheric weather systems – blur the lines between land and air, and reorganize Reform into an array of environmental experiments.
On Thursday, April 21, at 3 p.m., Allan Barr, professor of Chinese at Pomona College, will present "Mate Choice and Marriage in the Chinese Communist Border Areas: Three Perspectives from 1941-42."
On the eve of the 80th anniversary of the famous Yan'an Forum on Literature and Art, Barr examines three controversial works that explored the vexed issues of mate choice and marriage in the Communist border areas during the war with Japan.
Barr has published widely on Ming and Qing literature and history. He is also the translator of several books by contemporary Chinese authors, including Yu Hua, Han Han, and Ai Weiwei.
Upcoming programs in the Modern China Lecture Series that are part of the university's APIDA Heritage Month celebration include "Ethnic River: Borderland Ecology and Rice Farming Stories around the Tumen River," on April 27 at 10:30 a.m., presented by June Hee Kwon of Cal State Sacramento.
Details and updates can be found at the series homepage.
The Modern China Lecture Series was initiated to promote awareness of important issues related to China for those on the CSUSB campus and in the community. In the series of more than 60 lectures, workshops, film screenings and roundtable forums since January 2014, China scholars from UC San Diego, UC Riverside, the Claremont Colleges, UCLA, USC, UC Irvine, Columbia, Oxford and other institutions have visited the CSUSB campus to share their expertise and opinions.
Speakers in the series have included specialists in history, economics, political science, philosophy, finance, security studies, literature, anthropology and other fields.
Alexander Serrano, a second-year master of arts candidate in the CSUSB history department has led the organizing efforts in the series this semester, and expects to add several more events to the series. Serrano has been accepted in the East Asian Languages and Cultural Studies Ph.D. program at UC Santa Barbara with the prestigious Kenneth Pai Fellowship for the fall 2022 term.
"I have been a viewer of the Modern China Lecture Series for a few years now," said Serrano. "In my first time helping organize this series I wanted to bring in a variety of topics. By doing so I selected speakers from various institutions who could bring such strong expertise to CSUSB and help enrich this fantastic program."
The series cosponsors this year are the CSUSB Department of History, the History Club/Phi Alpha Theta, the College of Social and Behavioral Sciences, the Intellectual Life Fund, and the Jack H. Brown College of Business and Public Administration.
For more information on the Modern China Lecture Series, contact Jeremy Murray, associate professor of history, at jmurray@csusb.edu.