Continent in Dust: Experiments in a Chinese Weather System
April 18, 2022
10:45am - 11:45am
Zoom at this link: https://csusb.zoom.us/j/388207496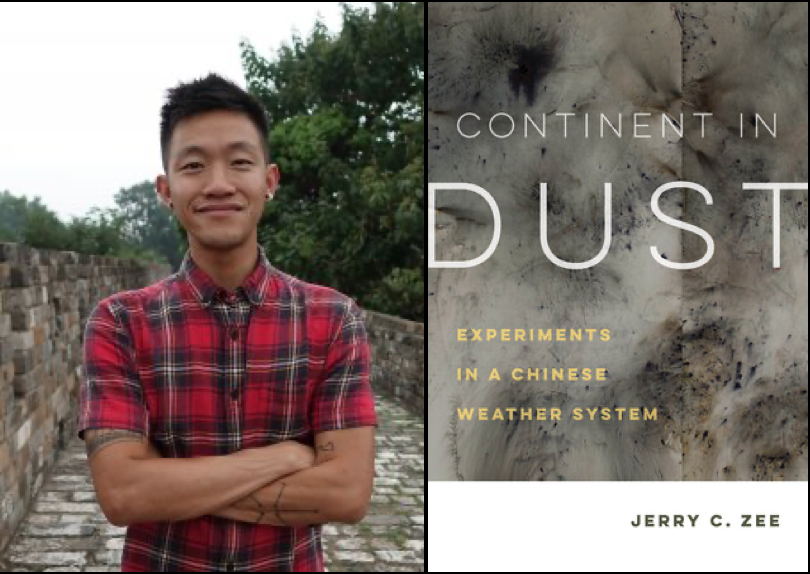 Zoom at this link: https://csusb.zoom.us/j/388207496
Speaker Bio: Dr. Jerry Zee is Assistant Professor in Princeton University's Department of Anthropology and the High Meadows Environmental Institute. He completed his PhD at UC Berkeley's Anthropology Department and was Chancellor's Postdoctoral Fellow at UC Davis in Anthropology and the Program in Science and Technology Studies. His recent book is titled Continent in Dust: Experiments in a Chinese Weather System (UC Press, 2022).
Since the early 2000s, the political and social experiments of Reform and Opening have been accompanied by experiments in controlling, reconfiguring, and living and dying through disastrous new weather patterns across Northern China. This talk explores China through meteorological change, focusing on how dust storms – Chinese land turned hemispheric weather systems – blur the lines between land and air, and reorganize Reform into an array of environmental experiments.
Presented by the CSUSB History Department, the History Club/Phi Alpha Theta, the College of Social and Behavioral Sciences, the Jack Brown College of Business and Public Administration, and the Intellectual Life Fund. Series organizers are Jeremy Murray and Alexander Serrano. Find out more about the series at this link. Please contact Jeremy Murray (jmurray@csusb.edu) with any questions.