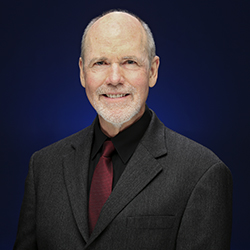 Interim Associate Vice President for Faculty Development and Chief Academic Technologies Officer
Bradford Owen, Ph.D.
Email: bowen@csusb.edu
Phone: (909) 537-7379
Dr. Bradford Owen joined CSUSB as an Assistant Professor in the Department of Communication Studies in 2007, was tenured in 2013, and was promoted to Professor in 2018. He served as the Interim Chair of the Department from 2017 to 2019. In August 2019, Brad was appointed Interim Director of Academic Technologies & Innovation and Chief Academic Technologies Officer, and as a result of a national search was confirmed as permanent Director in May 2021. During his tenure, Brad raised the profile of the ATI department in the service and support of our faculty community. When CSUSB pivoted to virtual modes of instruction in response to the COVID-19 pandemic, Brad mobilized the ATI team of instructional designers and worked with partners across CSUSB and at the CSU Office of the Chancellor to offer timely and relevant professional development and consultation opportunities to our faculty community. More recently he worked with the Faculty Senate and the greater faculty community in the decision to transition to the Canvas learning management system, on providing ongoing programs in quality asynchronous online course development, and on the design and implementation of the Next Generation Smart Classrooms and the the related best practices professional development for our faculty.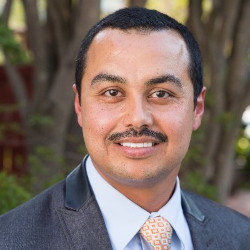 Faculty Director, Teaching Resource Center
Fadi Muheidat, Ph.D.
Email: fadi.muheidat@csusb.edu
Phone: (909) 537-5424
Fadi Muheidat (Senior Member, IEEE) received the B.S. degree in electrical and computer engineering from the Jordan University of Science and Technology (JUST), and a Ph.D. degree from the University of Missouri. He worked for two years as an Assistant Professor with the School of Engineering and Computer Science, University of the Pacific, and then as a research scientist in an outcome-based research company focusing on data analysis and patient-reported outcomes utilizing predictive modeling tools and algorithms. He is currently an Associate Professor with the CSUSB School of Computer Science and Engineering. His research interests include eldercare technology, assistive living, the Internet of Things (IoT) architecture, security and communication, sensor and data fusion and processing and real-time decision making, and engineering educations. The advanced use of computational intelligence algorithms, side-by-side with high-performance computing technologies; GPUs, and heterogeneous architecture tools, will help build a complete intelligence and big data-enabled systems. He is also passionate about teaching and adopts different student-centered active learning methodologies in his teaching.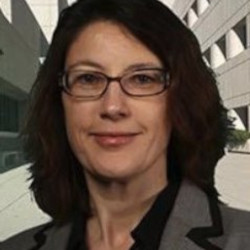 Faculty Director, University Faculty Mentoring Network (UFMN)
Ece Algan, Ph.D. 
Email: ealgan@csusb.edu
Phone: (909) 537-7469
Dr. Algan's scholarly interests range widely, from globalization and digital media, international communication, local and community media, to national/cultural/youth identities, modernity, media ethnography and audiences even though they are all rooted in my training in media and cultural studies.
Her research focuses on the role of local and community media in cultural politics –especially ethnic and religious—as articulated within and against today's global, digital and transmedia environment. I am particularly interested in Kurdish and Islamist media formations in Turkey. I also study the impact of the commercialized and privatized national mediascape on Turkish national/cultural identity and the public sphere. Women's access to and use of information technologies in the Middle East is another area of inquiry for me.
Administrative Support Coordinator
Vanessa Cooper
Ms. Cooper joined CSUSB as the administrative support coordinator in the Teaching Resource Center in 2000. In 2020, she moved to the Faculty Center for Excellence, providing support to the FCE. She earned a Bachelor of Science degree in Management from Pepperdine University. She was part of the first cohort of CSUSB employees to earn a Master of Public Administration degree from CSUSB. Vanessa enjoys spending time with her family, travelling, trying new local restaurants and reading. She is the founder of the WEALTH (Women Exploring the Arts Leisurely Through Hermeneutics)  book club who have been meeting continuously since 1993.
---
Instructional Design and Academic Technologies
---
Faculty Fellows
Jess Nerren, Ed.D., Faculty Fellow for Disability, Difference, and Accommodation
Email: jessica.nerren@csusb.edu
Phone: (909) 537-5238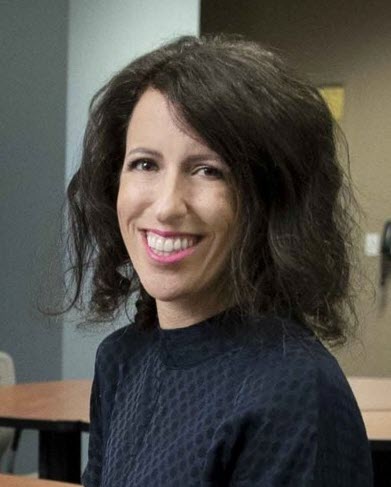 Mihaela Popescu, Faculty Director, Extended Reality for Learning (xREAL) Lab 
Email: popescum@csusb.edu
Phone: (909) 537-5862