Faculty Center for Excellence Co-Directors
Faculty Center for Excellence Co-Director
Jo Anna Grant, Ph.D
Director of the Teaching Research Center
Email: JGrant@csusb.edu
Phone: (909) 537-5821
Office: FO-184
Dr. Jo Anna Grant (Ph.D. University of Oklahoma) is a Professor in the department of Communication Studies at California State University San Bernardino with specializations in Health Communication and Communication and Aging. Most recently her research has examined media portrayals of health and aging in television series and in images distributed by the Associated Press. She has published in professional journals such as American Communication Journal, Visual Communication Quarterly, Journal of Applied Gerontology, Journal of Cross Cultural Gerontology, and Journal of Personal and Social Relationships, as well as in scholarly book chapters and textbooks. She is also one of the first in the US to develop and teach public speaking courses entirely online. As such, she has consulted for major text book publishers and continues to help them develop and improve their online course delivery systems for public speaking and other online communication courses.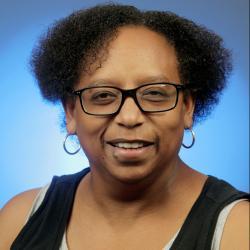 Faculty Center for Excellence Co-Director
Cynthia Crawford
Professor, Director of Research Development
Email: Ccrawfor@csusb.edu
Phone: (909) 537-7416
Office: PL - 4005D | SB-524
Dr. Cynthia Crawford is a Professor in the Department of Psychology. She received her Ph.D. from the University of Kentucky and completed postdoctoral fellowships at UCSF and UCLA. Her research has focused on the behavioral and neurobiological effects of psychostimulants in adult and developing organisms.  She have assessed the long-term effects of a number of abused stimulants including cocaine, methamphetamine, and MDMA as well as therapeutically relevant psychostimulants like methylphenidate (Ritalin) and amphetamine.  Cynthia has published over 70 research articles and her work has been funded by the National Institute of Mental Health (NIMH), the National Institute on Drug Abuse (NIDA), and the National Institute of General Medical Sciences (NIGMS).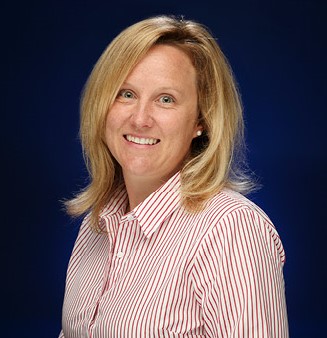 Faculty Center for Excellence Co-Director
Jennifer B. Alford, Ph. D.
Assistant Prof. in the Dept. of Geography and Environmental Studies
Email: jennifer.alford@csusb.edu
Phone: (909) 537-5562
Office: PL - 4005D | SB-313
Jennifer B. Alford, Ph. D. is an Assistant Professor in the Department of Geography and Environmental Studies and a Faculty Associate for the Office of Community Engagement. She is responsible for supporting faculty with community-based research projects and the high impact practices of service learning and project-based learning. She has partnered with numerous organizations including K-12 school districts, wildlife and conservation non-profits, and recreational groups that collectively seek to protect natural resources for current and future generations.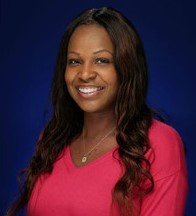 Administrative Coordinator
Cassandra Walls
Email: Cassandra.Walls@csusb.edu
Phone: (909) 537-3836
Office: PL - 4005C
Cassandra Walls oversees the Faculty Center for Excellence while unwaveringly supporting  the Co-Directors and all UFO, pre-tenured, tenured faculty and graduate students. Cassandra comes to us from Fresno, CA with an emphasis in Business Management and Health Care Administration. She is currently continuing her education here at CSUSB and  has an extensive background in office management, operations and providing administrative support at a senior-level. From scheduling appointments and overseeing administrative operations to managing budgets and ensuring top-notch customer service, she excels at performing comprehensive management tasks to drive efficiency and productivity. Furthermore, she is highly skilled in prioritizing tasks, developing effective communication and organizational procedures, and supervising front desk personnel while maintaining compliance with all guidelines and standards. 
Student Assistants
Shane Burrell
Graduate Student in Communication Studies
Tanmay Sati
Undergraduate Student in Marketing