Faculty Center for Excellence Room Reservation Portal
Book your next faculty event with the FCE today! We have two rooms available that can be reserved.
PLEASE NOTE: Student-oriented events should be done in the college or affinity spaces.  FCE was built as a faculty space, for faculty who need a space away from students to meet, discuss and collaborate with each other. This space is reserved for that purpose.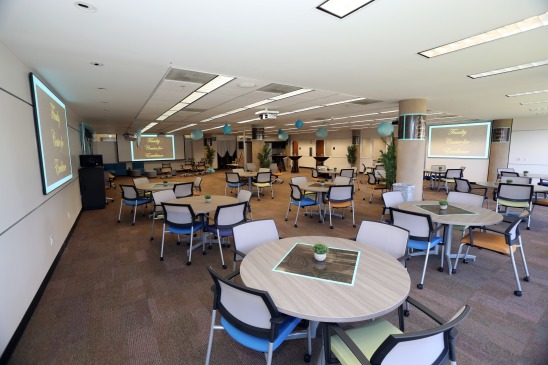 PL-4005
Our grand conference room has the capacity to hold up 60 individuals comfortably. The room itself is equipped with three projectors and a webcam for Zoom capabilities. We also offer small locking storage cubes that faculty may use to store their personal belongings.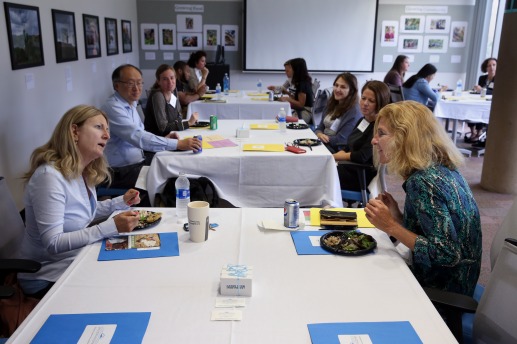 PL-4005A
Our second room is our smaller conference room, it has the capacity to hold up to 20 individuals comfortably. The room itself is equipped with one projector, a whiteboard, and a webcam for Zoom capabilities.

We also offer various equipment (laptops,headphones, and tablets) that may be used during events and walk-in hours. 




To reserve a room at the Faculty Center for Excellence, please visit the FCE Room Reservation Portal
or call us today at (909) 537-7684.
After Hours Policy
Our center is open from 8:00am-5:00pm (Mon-Fri) and we, the staff, leave at the time of closing. However, to help accomplish our goals, we have implemented an after-hours policy for you to take advantage of! The FCE can accommodate a variety of faculty events and functions after our regularly scheduled business hours. To ensure the safety of our guests and to preserve our facility, the following policies & procedures will be strictly enforced.
*The facility may not be used for activities deemed inappropriate by the partners of the center. 
When using the FCE after hours, you are responsible for your own set-up, catering, IT & A/V, and housekeeping.
Furniture and equipment may be rearranged to meet group needs, however, at the event's conclusion the room must be returned to the original arrangement.
Nothing may be affixed to walls or other surfaces without prior approval.
Our projection system uses a standard VGA cord [15 pin D-sub]. It is your responsibility to schedule time in advance of your meeting to verify your equipment is compatible with our system and/or if you need training. If you do not verify this in advance, we may not be able to accommodate your needs. We have 2 student assistants on-site Monday through Friday to assist with your needs.
Space/rooms will be opened according to the time indicated on the reservation request. If set-up time is needed, please include that on your reservation and we will try our best to accommodate.
The user is responsible for clean-up during and at the conclusion of the event. An inspection will be performed by the FCE upon the conclusion of your event. Any damages incurred as a result of the event will be the responsibility of the user.  (Clean-up: trash thrown away, tables wiped down, chairs pushed in, all equipment and facility lights turned off)
FCE does not assume responsibility for personal property left by the user or guests prior to, during, or following the function.
Lock facility doors and return key at the following next business day per the FCE key check-out policy.

Please use our form provided below to sign, scan, and email to us at fce@csusb.edu. After approval and receiving a confirmation, please come the day before your event to receive the key. Please don't hesitate to contact us with any questions you may have.
Our center is designed to support and facilitate faculty success!

FCE After Hours Policy