Come Here, Go Anywhere
With alumni all over the Nation at various levels of government and the private industry, graduates from California State University, San Bernardino (CSUSB) become leaders in the cybersecurity workforce. From working on complex cybersecurity operations to drafting some of the most critical cybersecurity legislation, our graduates are expanding our prestige and creating more interest in the program at CSUSB.
Our program brings together students from a variety of different backgrounds and offers them a holistic educational experience. Students work on hands-on projects outside fo the classroom, compete in regional and national competitions, as well as lead multiple community service activities throughout the year. Because of the skills learned during these activities, our graduates are some of the most desired candidates for employment, receiving attractive starting salaries. 
Alumni Testimonials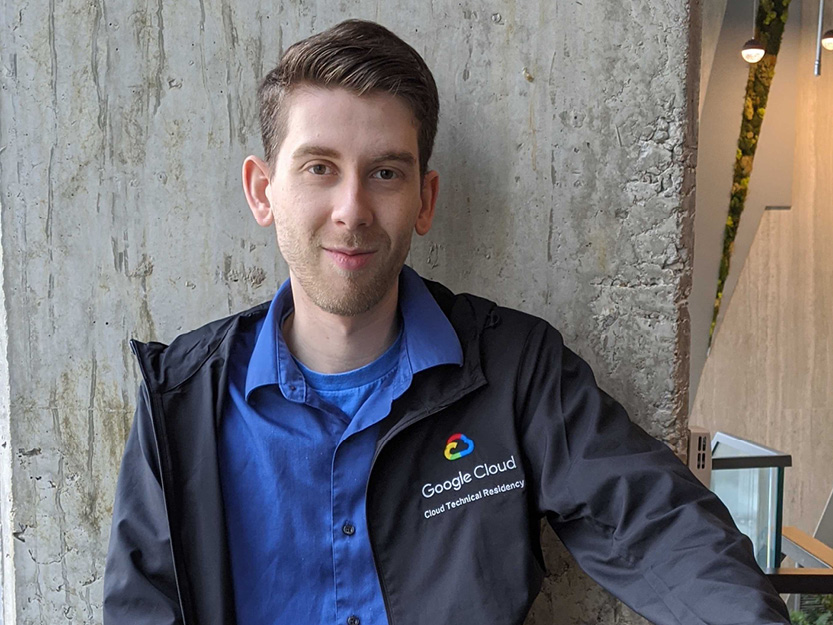 Maxfield Gordon
Maxfield Gordon graduated from CSUSB with an undergrad in Information Systems and Technology (Cybersecurity Focus) in March 2019. After graduation, Maxfield started work at Google as a Cloud Technical Resident, part of the CTR program. As a CTR, he is rotating between four roles, including Strategic Cloud Engineer and Cloud Consultant, before eventually being placed into one of the four roles as a permanent position. As a student, Maxfield competed in ITC 2018 and ITC 2019, helping to take home a 1st place prize in the IT Strategy category in 2019. He also joined CSUSB's CCDC team and competed as a Linux specialist. In CISO, he served as Webmaster, and also led the Cloud Rover project. As a senior, Maxfield worked on-campus at the Digital Transformations office, where he helped develop two chatbots for CSUSB. Maxfield is an avid cloud evangelist and, far in the future, would like to return to academia to teach Cloud Engineering and Cybersecurity to future generations."Cloud tech is enabling enterprises to achieve new levels of innovation and reinvent aging IT infrastructures. If you dream about living at the bleeding edge of emerging technology, embrace the cloud."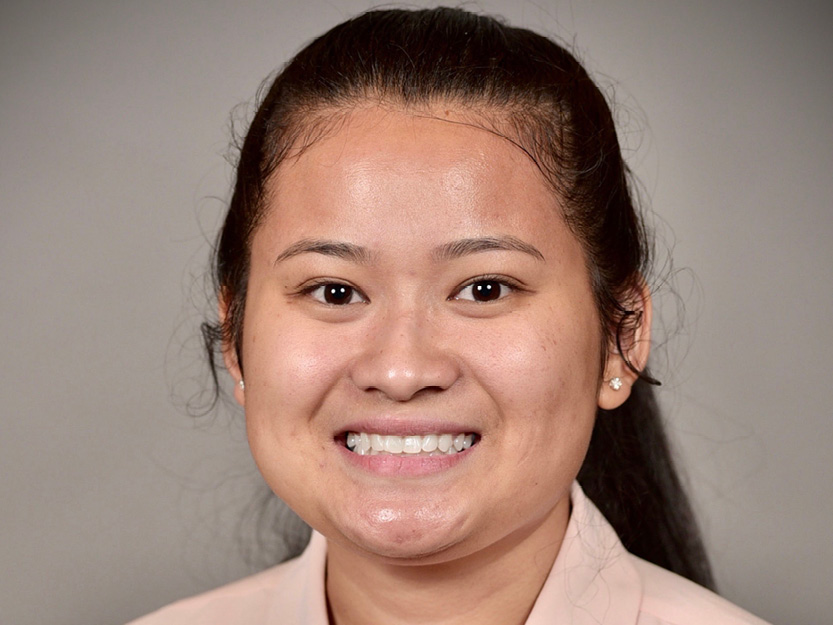 Rachana Vann
Rachana Vann was born in Cambodia and raised in Southern California. In June of 2019, she was the first in her family to graduate with a dual bachelor's, a Bachelor of Arts in Administration with Business Analytics concentration, and another Bachelor of Science in Information Systems Technology with Cybersecurity option.  Rachana is currently working on her Master of Science in Information Systems Technology with Cybersecurity Track. In August 2019, she received a job offer from Booz Allen Hamilton, a broad, inclusive, and well-known firm.  Rachana has been working at Booz Allen for almost a month, and she loves how everyone is so empowering and wants to see each other succeed, as well as to provide employees with the tools to develop professionally. She has a curious mind and loves to empower herself and others as well. She loves to learn and inspire others to strive for their best potential, as well as to help them grow with her. She is the current Communications Officer for Women in Cybersecurity (WiCyS) at CSUSB, as well as an assistant to the Assistant Director of the Cybersecurity Center.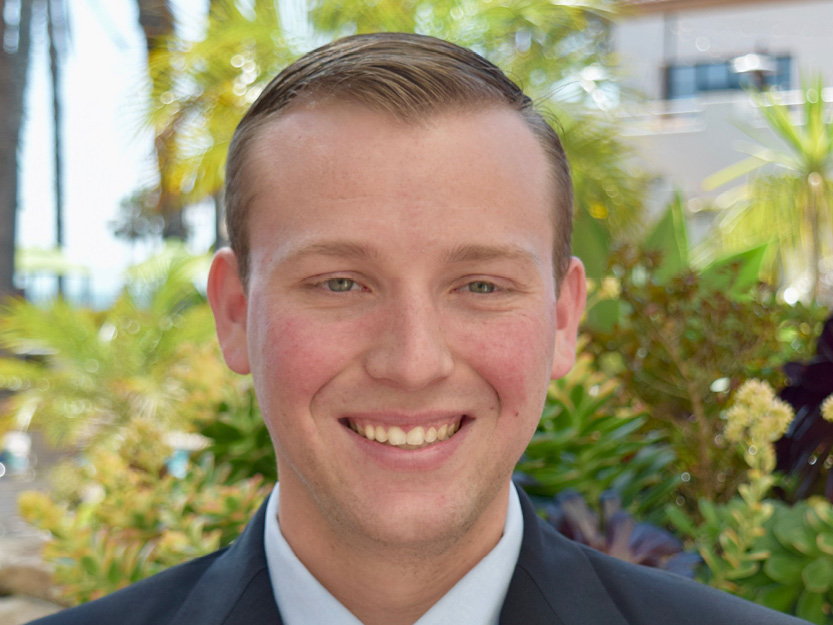 Zachary Taylor
Two months after graduating from CSUSB, Zachary received a job offer with a large firm working in cybersecurity. He is passionate about the field of cybersecurity and is continually educating himself on new threats and vulnerabilities. He feels that as attackers become more innovative, it is imperative to stay knowledgeable about the latest trends. He seeks out opportunities to improve his skills and certifications. Zachary hopes to return for his Master's degree in cybersecurity. As a graduate, Zachary continues to volunteer his time with GenCyber, and he has been a Teacher's Assistant (TA) for Dr. Nestler for the past three years. He has also participated in the last two years in a student event sponsored by Facebook. He is currently a member of the Cyber Intelligence and Security Organization (CISO) here on campus. He is extremely grateful for the education he has earned from CSUSB and especially the guidance and encouragement from Dr. Nestler and Dr. Coulson.