Upcoming Events
The Cybersecurity Center hosts events, meetings, and workshops year-round to promote cybersecurity awareness, careers, and education. Our events are open to all current CSUSB students, and many to the public as well. Reference our outreach and club events in the Highlights of the Semester section of the cyber club calendar. To inquire about an upcoming event, please contact cyber@csusb.edu. 
Cybersecurity Center Open House
October 27, 2023 at 6:00pm
Open House is the Cybersecurity Center's largest annual event, taking place during CSUSB's Homecoming week. The Center invites students, their families, faculty, and counselors from all over the community to learn about the exciting opportunities available in cyber education: scholarships, apprenticeships, research, community & workforce development, outreach, and career readiness at CSUSB's Jack Brown College of Business and Public Administration. Representatives from regional community colleges, employers, and CSUSB's campus offices of Admissions, Pre-College Programs, Cal-SOAP, and several associated student clubs will be on-site to help families imagine the educational pathways available for their students.
Seats for this Event are Filling Fast, Click Below to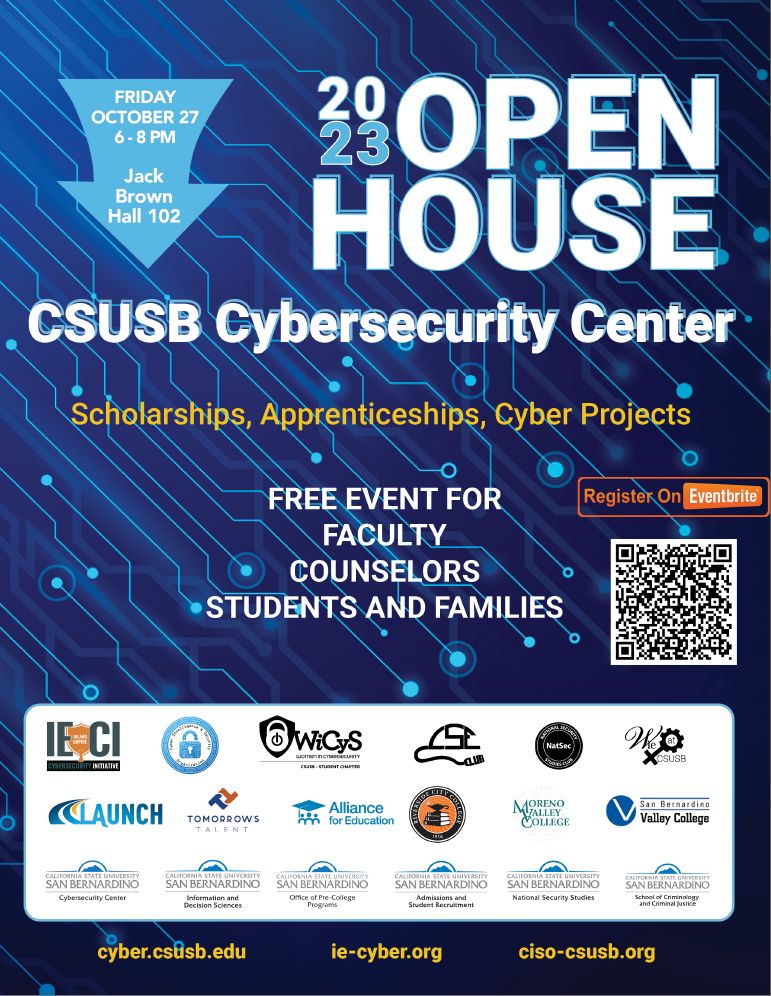 CSUSB Cybersecurity Center Open House is an event of the Inland Empire Cybersecurity Initiative (IECI) economic community development project sponsored by the National Security Agency H98230-21-1-0174. For more information on IECI, visit ie-cyber.org.
Cybersecurity Scholarship Information Session
October 30, 2023 at 1:00pm
Department of Defense: Cybersecurity Scholarship (CySP) aka Cyber and Digital Services Academy
The application  for the DoD Cybersecurity Scholarship (CySP) is now available for Juniors, Seniors, and Graduate students of the 2024-25 academic year.
Interested students should review the eligibility requirements, complete the CSUSB application, and attend the upcoming information session on October 30th, 2023, 1pm in Jack Brown Hall JB-102, or virtually by live Zoom session.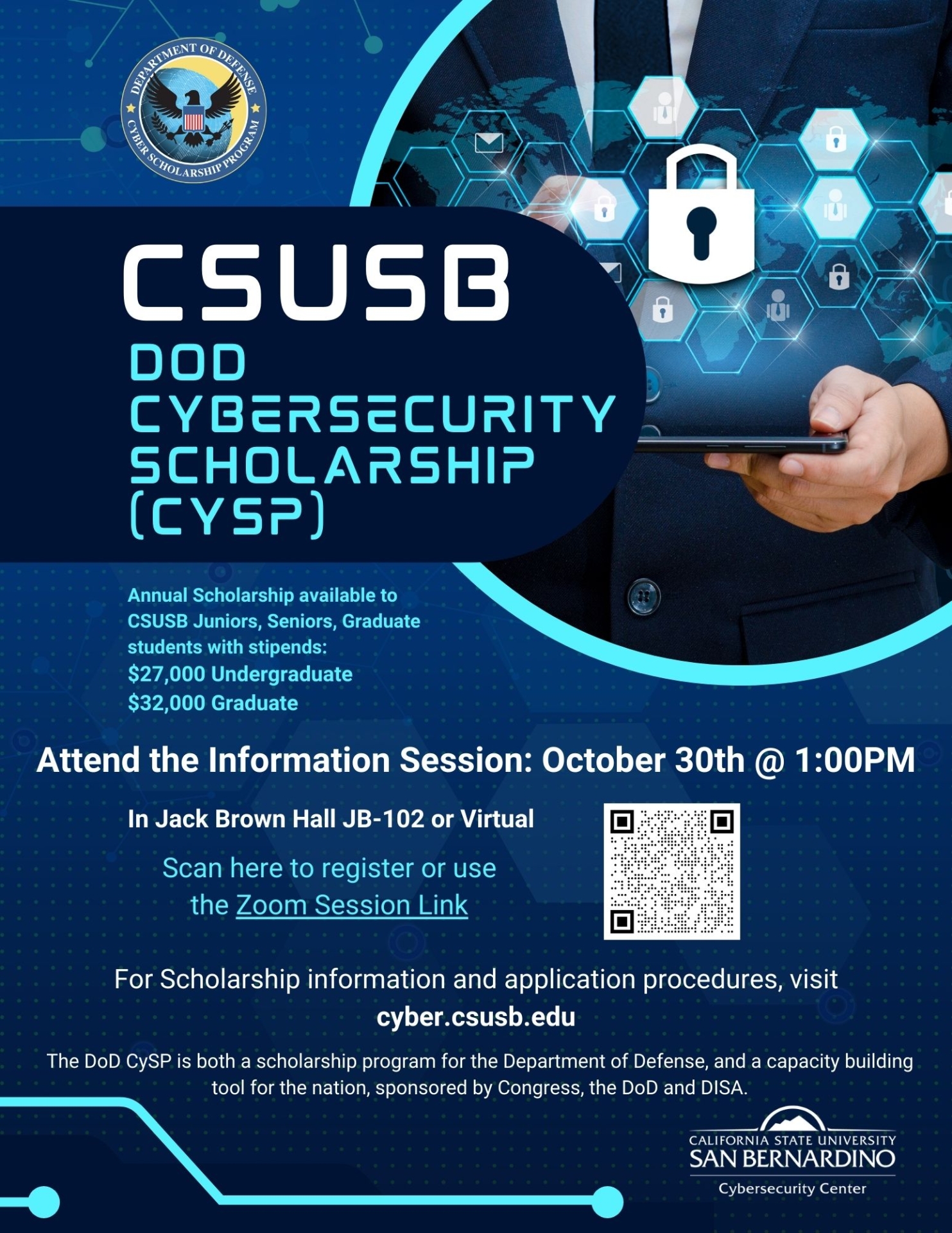 The DoD CySP is both a scholarship program for the Department of Defense and a capacity building tool for the nation,
sponsored by Congress, the DoD, and DISA.
There are no scheduled upcoming events at this time.