Upcoming Events
The Cybersecurity Center hosts events, meetings, and workshops year-round to promote cybersecurity awareness, careers, and education. Our events are open to all current CSUSB students, and many to the public as well. To inquire about an upcoming event, please contact cyber@csusb.edu. 
OPEN HOUSE
The nationally recognized Cybersecurity Center at Cal State San Bernardino will hold its annual Open House event on Friday, Oct. 21st inviting students, their families, faculty and counselors from all over the community to learn about the exciting opportunities available in cyber education, scholarships, apprenticeships, and career readiness development at CSUSB.
The open house, from 6-8 p.m. PDT, will highlight the Center and cyber clubs' accomplishments, vision, and goals for the coming years. Achievements in outreach will be highlighted by the Cyber Intelligence and Security Organization, with the 2nd hour exhibiting project demonstrations in Ethical Hacking, Air & Ground Fleet Drones, Digital Forensics, Network Engineering, and AR/VR Gadgeteering.
Parking is Free!
A permit for this Open House event must be visibly placed in the dashboard window of your vehicle. Reference the campus map below for preferred parking in lots G, F, & H, and the Jack Brown Hall map for easy-access entrances to the check-in reception area: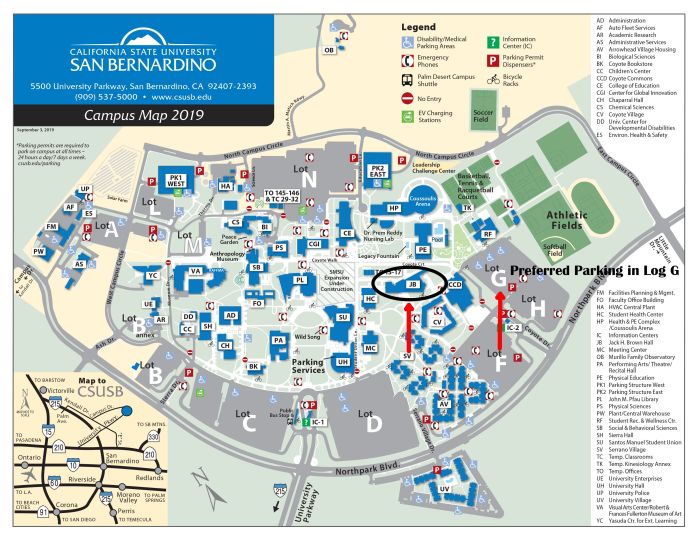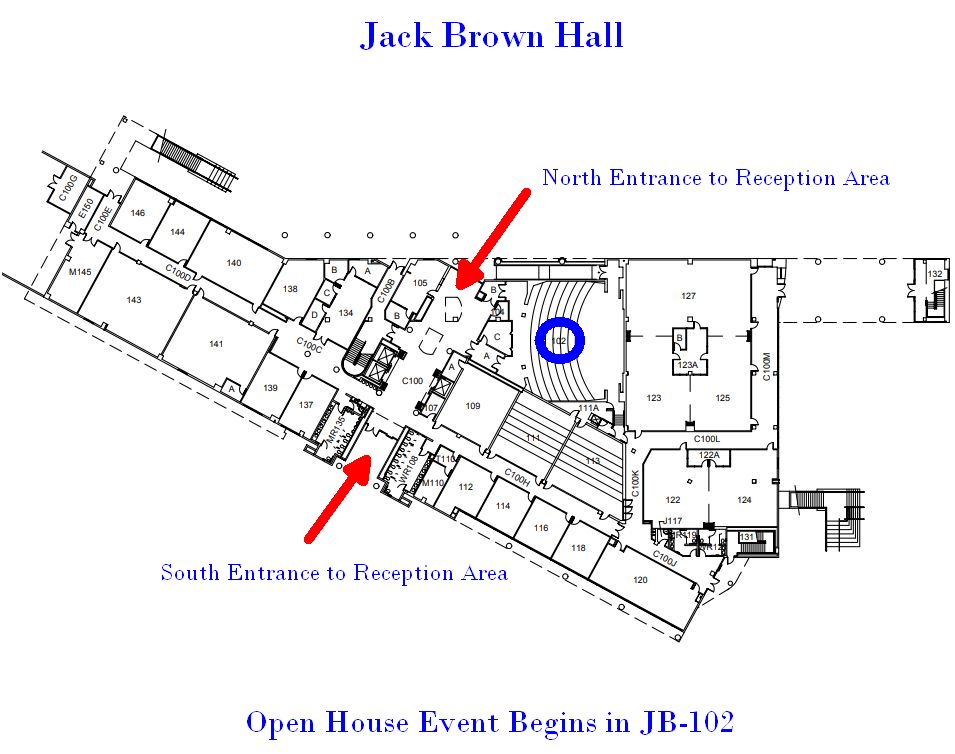 The Cybersecurity Center's Executive Director presentation will be streamed live on Zoom at https://csusb.zoom.us/my/cyber.open.house starting at 6pm.
Contact us at cyber@csusb.edu if additional directions or parking assistance is needed. 
COVID-19 Disclosure
The health and safety of our students, faculty, staff, and participants in our upcoming events is our top priority. In awareness of the Coronavirus (COVID-19) pandemic, please be mindful that our events are subject to change (i.e. date changes, time changes, cancellations, etc). We sincerely apologize for any inconvenience that this may occur. If you have questions or need updated event information, please contact cyber@csusb.edu. 
There are no scheduled upcoming events at this time.