Our Mission
The Cybersecurity Center's mission is to provide an exceptional education for the next generation of cybersecurity leaders for our region and our country.

Our Vision
The Cybersecurity Center is the leader in developing applied and innovative education in cybersecurity that provides superior preparation for student success.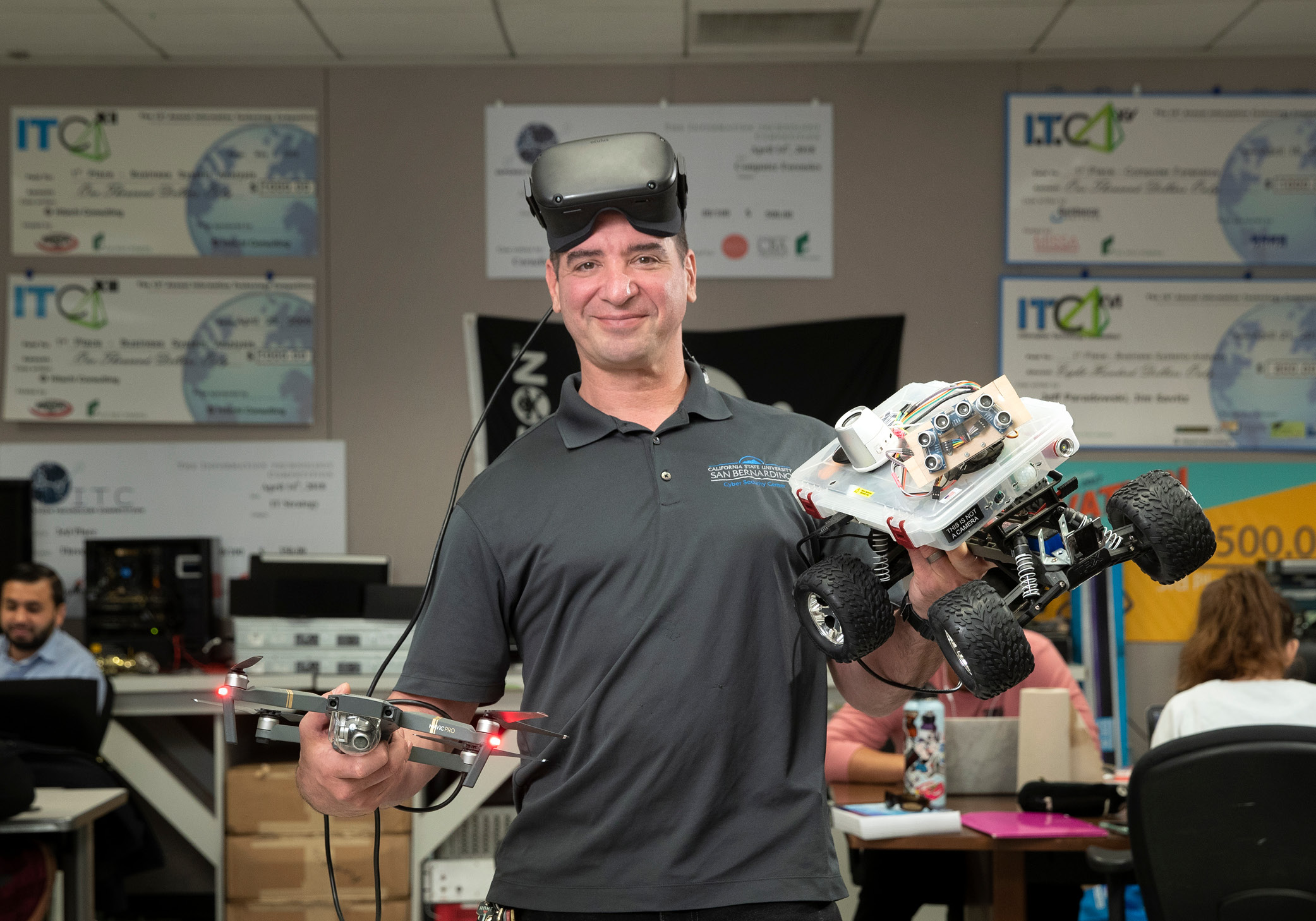 What We Do at the Center
From engaging with the community on complex cybersecurity issues to participating in innovative, exciting projects, students at California State University, San Bernardino (CSUSB) not only receive a nationally renowned cybersecurity education but also access to one of the most recognized centers for cybersecurity education, the Cybersecurity Center (CSC). The Center is responsible for grant sponsored cybersecurity programs at CSUSB.
From 2010-2020, the Center brought in over $17.5 million worth of grant sponsored programs from entities like the National Security Agency (NSA), National Initiative for Cybersecurity Education (NICE), National Cybersecurity Training and Education (NCyTE) Center, and the National Science Foundation (NSF). Through the grant sponsored activities of our center, students can compete for scholarships, participate in national conferences, and research emerging cybersecurity issues. 
The Center also serves as a national model for excellence in cybersecurity education. Our innovative curriculum, community outreach, and education initiatives received national attention and praise. Innovative project ideas such as the NICE Challenges and the Cyber Realm Card Game, developed at CSUSB, continue to lead the way in cybersecurity education. Recently CSUSB, also embarked on several projects like INSuRE, sponsored by the National Security Agency (NSA), as well as building a Virtual Security Operations Center.
Through multiple community events, grant activities, notable recognitions, the number of visitors from government agencies, other universities, community colleges, and the private industry interested in the talent of CSUSB students continue to grow. Visitors from other universities, community colleges, government agencies, and industry flock to CSUSB to see how we produce some of the best talents in the nation. In this past year, professionals from both the public and private sectors partnered with the Center on several projects, which is evidence that the talent at CSUSB is unparalleled.
Learn more about what we do by exploring our sponsored programs, student resources, upcoming events, and news. You can also learn more about the center by checking out our SHOW BOOK. You can also follow us on social media for the latest news and events.