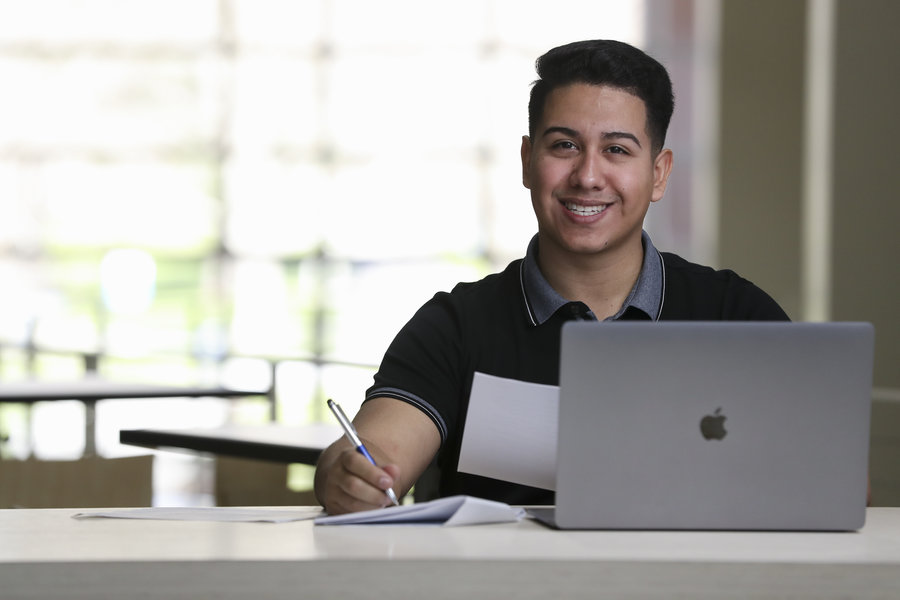 One of our main goals in the Cybersecurity Center is to provide our cybersecurity students with professional development opportunities and resources outside the classroom.  With the significant increase in employment opportunities for cybersecurity professionals, students are encouraged to expand their learning beyond classroom settings to understand how to act in unplanned situations and learn independently. 
Aside from academics, by providing these opportunities and resources for students, students leave the university confident in their abilities to maintain a successful cybersecurity career. Outside opportunities for students include expanding hardware, software, and soft skills through projects, special projects, and community outreach. Students get involved with the Center through participation in societies and organizations, job hunting, understanding how to write a technical report, networking with professionals at conferences, acquiring different certifications, and more. Our holistic approach ensures our students are well-rounded in cybersecurity skills and abilities, while also having the social skills needed to interact with professionals in the private and public sectors.
The resources listed below assist students in understanding the standards a cybersecurity professional should abide by, certifications highly recommended to obtain, conferences encouraged to attend, different portals to search for jobs, etc. during their time at CSUSB and beyond. As you navigate through our website, we encourage you to view the links below and see what a cybersecurity career has available for you. The resources here are like no other!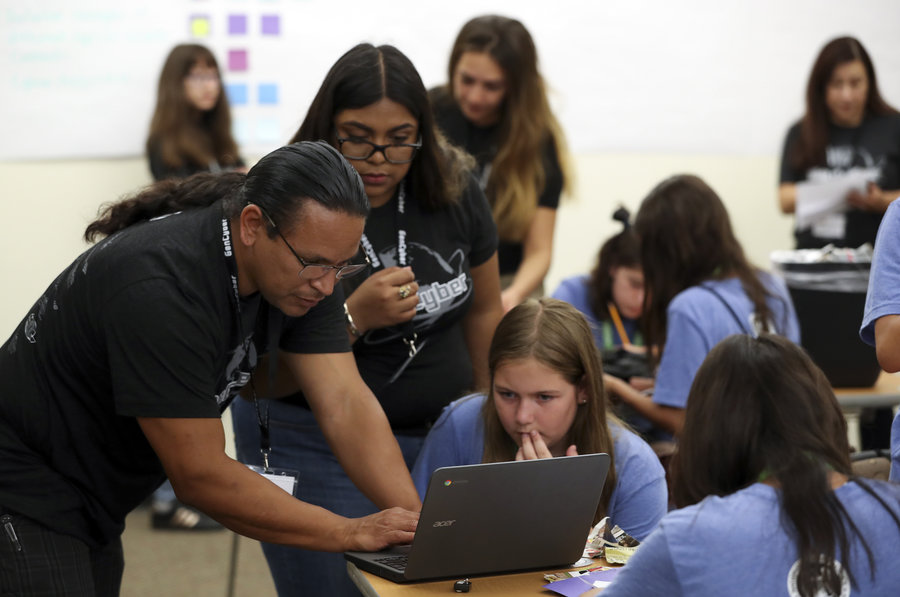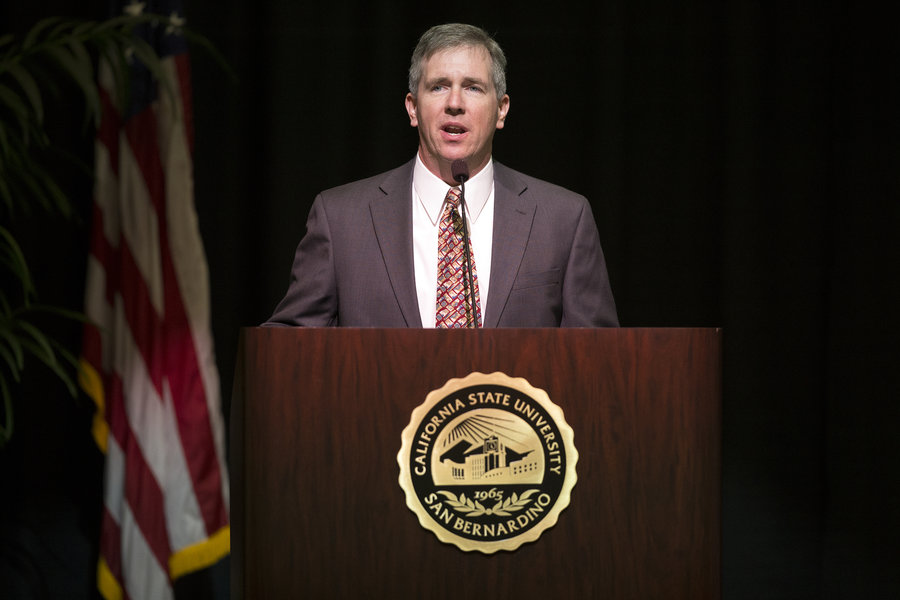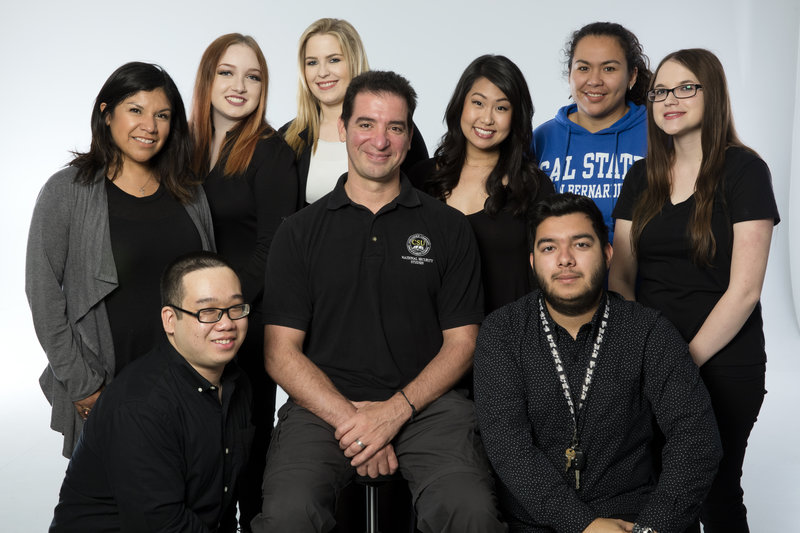 Conferences
Conference Name: Description
Black Hat: Black Hat is a conference that provides security training, consulting, and briefings to hackers, corporations, and government agencies around the world
DEF CON: DEF CON is one of the world's largest and most notable hacker conventions, held annually in Las Vegas, Nevada.
LayerOne: LayerOne is an information security conference located in Los Angeles, California that features speakers from a diverse background that focus not just on the nuts and bolts of technology but the social impact as well.
Engima: The Enigma Conference centers on a single track of engaging talks covering a wide range of topics in security and privacy. 
Certifications
Certification Name: Description
CySA+: CySA+ is the only intermediate high-stakes cybersecurity analyst certification with performance-based questions covering security analytics, intrusion detection and response.
Security+: Security+ is a certification that validates the baseline skills of an individual required to perform core security functions and peruse a career in IT security.
Technical Reports
Technical Report Name: Description
Technical Report Archives in Computer Science: Provided by Simon Fraser University's Computer Science Department, supported by Cornell University, in this database are published student technical reports.  
Online Technical Reports by Site: Provided by Carnegie Mellon University, this database consists of 395 sites and 675 separate URLs meant to help write technical reports.
Unified Computer Science Technical Report Index: Provided by Indiana University: Bloomington's Computer Science Program, this database includes technical reports, many of which are available electronically. 
Virtual Technical Reports Center: Provided by the University of Maryland Library, this database consists of several online US government technical report guidelines. 
Dictionaries / Directories
Dictionary / Directory Name: Description
BABEL: A glossary of computer-oriented abbreviations and acronyms.
Dictionary of PC Hardware and Data Communications Terms: The Dictionary of PC Hardware and Data Communications Terms covers terms in two of the most volatile and interesting areas of computer development: personal computers and networks. It provides up-to-date information about everything from a common item like "batteries" to an obscure font technology called "Speedo."
Directory of Computer Science Journals: The dblp computer science bibliography provides open bibliographic information on major computer science journals and proceedings. Originally created at the University of Trier in 1993, dblp is now operated and further developed by Schloss Dagstuhl.
Free Online Dictionary of Computing:  FOLDOC is a computing dictionary. It includes definitions of acronyms, jargon, programming languages, tools, architecture, operating systems,  networking theory, standards, mathematics, telecoms, electronics, institutions and companies, projects, history, in fact any of the vocabulary you might expect to find in a computer dictionary.
Standards
Organization: Description
American National Standards Institute (ANSI): The American National Standards Institute (ANSI) is a private, not-for-profit organization dedicated to supporting the U.S. voluntary standards and conformity assessment system and strengthening its impact, both domestically and internationally.
Computer and Communications Standards Documentation: Computer and Communications Standards Documentation provides a database full of different standards that are used in the foundations of cybersecurity.
National Institute of Standards and Technology (NIST): NIST is one of the nation's oldest physical science laboratories made in 1901. Congress established the agency to remove a major challenge to U.S. industrial competitiveness at the time
National Resource for Global Standards (NSSN): First launched in 1997, the NSSN: A National Resource for Global Standards (http://www.nssn.org) is a cooperative partnership between ANSI, U.S. private-sector standards organizations, government agencies and international standards organizations. The site has become the leading provider of technical data and information about developments in the global standardization arena
Societies and Organizations
Society / Organization Name: Description
American Association for Artificial Intelligence (AAAI): Founded in 1979, the AAAI is a nonprofit scientific society devoted to advancing the scientific understanding of the mechanisms underlying thought and intelligent behavior and their embodiment in machines.
Association for Computing Machinery (ACM): As the world's largest computing society, ACM strengthens the profession's collective voice through strong leadership, promotion of the highest standards, and recognition of technical excellence.
CERT: The CERT Division is a leader in cybersecurity. We partner with government, industry, law enforcement, and academia to improve the security and resilience of computer systems and networks.
Computer Professionals for Social Responsibility (CPSR): CPSR is a global organization promoting the responsible use of computer technology. Founded in 1981, CPSR educates policymakers and the public on a wide range of issues.
Institute of Electrical and Electronics Engineers (IEEE): IEEE and its members inspire a global community to innovate for a better tomorrow through its more than 423,000 members in over 160 countries, and its highly cited publications, conferences, technology standards, and professional and educational activities.
Information Systems Security Association (ISSA): ISSA is the community of choice for international cybersecurity professionals dedicated to advancing individual growth, managing technology risk and protecting critical information and infrastructure.
International Information Management Association (IIMA): The IIMA was founded in 1989, with the mission to provide a unique blend of high-quality academic research combined with social interaction.
Internet Society (ISOC): The ISOC supports the work of the Internet Engineering Task Force (IETF) to create open standards for the Internet.
National Academy of Sciences (NAS): The NAS is a private, nonprofit organization of the country's leading researchers. The NAS recognizes and promotes outstanding science through election to membership; publication in its journal, PNAS; and its awards, programs, and special activities.
National Institute of Standards and Technology (NIST): NIST is one of the nation's oldest physical science laboratories made in 1901. Congress established the agency to remove a major challenge to U.S. industrial competitiveness at the time
National Science Foundation (NSF): The National Science Foundation (NSF) is an independent federal agency created by Congress in 1950 "to promote the progress of science; to advance the national health, prosperity, and welfare; to secure the national defense..."