MyPawPrint GivePulse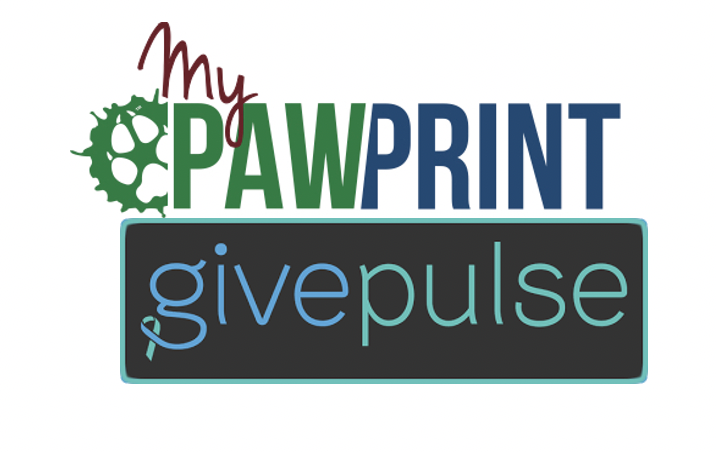 GivePulse is a web-based tool that enables people and organizations to list, find, coordinate, and measure their impact in the community. Their mantra and mission is " empowering social good and their mission is to enable everyone in the world to participate and engage in lifting their community to new heights"
The GivePulse platform assists students to list, find, manage and track the impact of service in our local community.
As your organization prepares and makes decisions regarding engaging volunteers using this new platform, we ask that only virtual opportunities be posted at this time. As all in-person volunteer opportunities have been paused in response to the novel coronavirus outbreak. 
What are the benefits of joining us on GivePulse?
A basic GivePulse account for non-profits is FREE
You can post your volunteer opportunities and events
Manage and collect volunteer data
Affiliate with us and  connect to our campus community of volunteers
You can also connect with others in the community using GivePulse - widening your scope of the network!
Ready to join us?
Please take a few minutes to review the following support and resources to learn how to get started. 
Don't forget once you have joined GivePulse don't forget to affiliate with California State University San Bernardino (CSUSB) MyPawPrint GivePulse platform! 
Questions?
For technical support please visit GivePulse Support website or email support@givepulse.com 
For general questions regarding CSUSB MyPawPrint platform email leaveyourpawprint@csusb.edu.