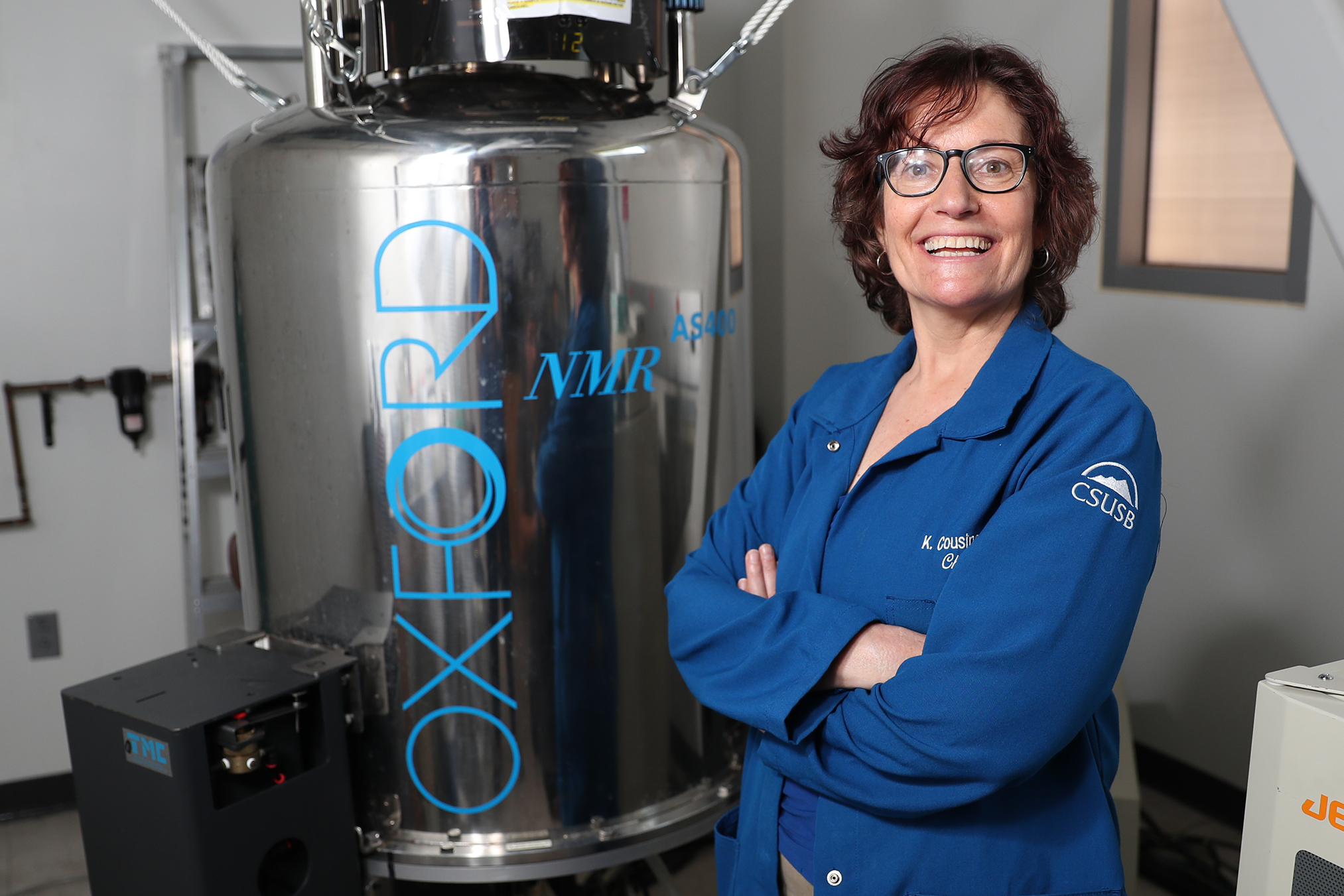 Kimberley Cousins, Ph.D.
Chemistry professor Kimberley Cousins, who is also the chair of the Department of Chemistry and Biochemistry, was named the university's 2019-20 Outstanding Professor and also received the Golden Apple for Excellence in Teaching Award in 2008.
Cousins joined CSUSB in 1991, and has served as a leader through involvement in the Faculty Senate, the CSUSB Teaching Academy, and serves on numerous departmental retention, promotion and tenure committees in and outside of her department, serving as director of the MASS (S-STEM) Scholars program and a multitude of other committees and task forces throughout her time at CSUSB.
In addition, Cousins has served in a variety of leadership roles in her discipline, including serving as a National Science Foundation (NSF) Proposal Review Panelist HRD-CREST, a professional reviewer for approximately 40 manuscripts and scientific proposals, and campus liaison for the Council on Undergraduate Research. 
In the area of professional development, Cousins authored or co-authored proposals that have been awarded nearly $20 million from public and private agencies. Recently, a grant in which she is the principal investigator brought $5 million to CSUSB – an NSF's Centers of Research Excellence in Science and Technology II (CREST II) CREST research grant. 
Cousins' research interests are in the areas of computational organic materials science, green organic synthetic methodology, physical organic chemistry, computational organic chemistry, and chemical education. She was awarded a bachelor's degree in chemistry from Duke University and a doctorate in organic chemistry from the University of Texas at Austin.