High School and College Counselors this page is for YOU.
We are proud to call you a partner in the work we do bringing students to our campus.  This page is designed to provide you with the critical resources to support you and your students as they prepare to embark on their educational journey.
To ensure you are receiving the most up to date information, please introduce/reintroduce yourself!
---
We are excited to share we will be hosting CSUSB Updates for Educators beginning this October. During these meetings, CSUSB Outreach and Student Recruitment will provide tips for educators/counselors to help prospective students. These meetings are for both high school and community college educators. Visit the table below for more information regarding the upcoming sessions.
CSUSB Updates for Educators Sessions

| Date | Time | Topic | Registration |
| --- | --- | --- | --- |
| Monday, September 11 | 10:00AM | Cal State Apply & California Colleges Updates | Registration Link |
We have outlined a few resources specifically for you as you assist students as they pursue their dreams of a CSUSB degree.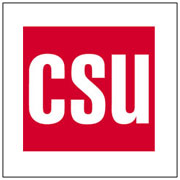 California State University System
The California State University System provides educational opportunities across the state.  From San Bernardino, to San Diego to Humboldt and everywhere in between, Cal State is here for students.  If you have questions regarding California State University System policies, are looking to gather information for your students about the system as a whole, or are curious as to what programs are offered at the campus, visit the California State University system Resource Center Page.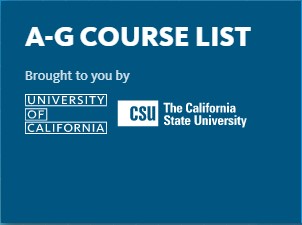 University of California A-G Guide
Search for the acceptable A-G courses from your high school at the University of California A-G Guide. The site also explains how courses from your high school may be added to this list.  If you have questions about whether a certain course or combination of courses will be accepted for admission to Cal State San Bernardino, please contact us at (909) 537-5188. We look forward to hearing from you.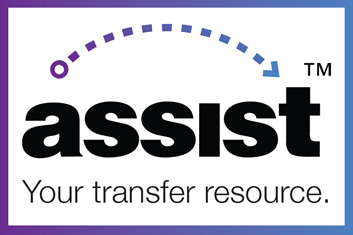 ASSIST
ASSIST is an online student-transfer information system that shows how course credits earned at one public California College or university can be applied when transferred to another. ASSIST is the official repository of articulation for California's public colleges and universities.  The website provides the most accurate and up-to-date information about student transfers in California.
English and Math Placement Requirements for First Time Freshmen
All incoming freshmen are required to take the appropriate steps to meet the placement requirements for English and math before they can register for courses at the California State University (CSU). There are several ways an incoming freshmen may meet the placement requirements.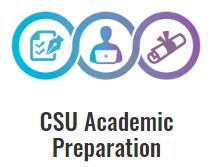 Early Assessment Program (EAP)
While still in their junior year of high school, students who are seeking admission to the CSU should participate in the Early Assessment Program. EAP is a collaborative effort among the California State Board of Education, the California Department of Education and the California State University. The program was established to provide opportunities for students to measure their readiness for college-level English and mathematics, and to facilitate opportunities for them to improve their skills during their senior year of high school. More information about EAP is available from the CSU Chancellor's Office as well as how to determine a student's math and English status based on EAP results.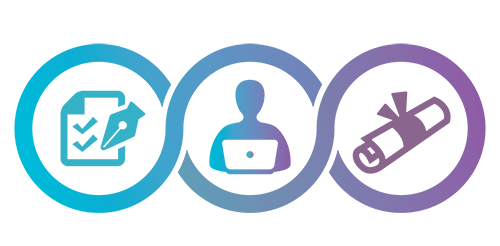 Early Start Program (ESP)
If a student took the EAP, SAT, or ACT in high school, then his or her results could make the student a candidate for our Early Start Program (ESP) as a final attempt to provide readiness for entry into CSU English and/or mathematics courses before beginning courses at the CSU. ESP is a program to be completed in the summer after graduation from high school and prior to taking courses at the CSU campus the student has been admitted to.
The California State University High School Success
Partnering to Prepare Our Students for Success
The California State University has officially launched Graduation Initiative 2025, which commits us to systematically discover and dislodge roadblocks to students' success. In support of this ambitious mission, the CSU is partnering with California high schools to ensure that more students arrive on campus ready to succeed. This website provides a better understanding of the academic paths that your students take in their journey to a CSU degree.

Application Fee Waiver
The California State University application requires a non-refundable, non-transferable fee of $70. California residents who demonstrate financial need may qualify for an application fee waiver.  The fee waiver is granted to students based on a series of questions asked through Cal State Apply. Waivers are only issued at the time of application and cannot be granted after a student completes the online application process.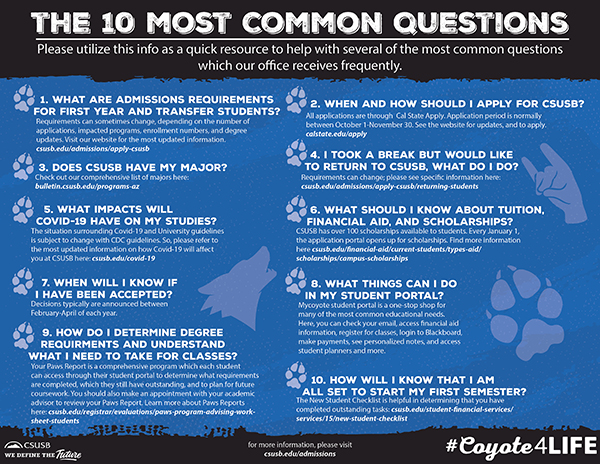 10 Frequently Asked Questions
The Outreach Team has created a quick guide to the top 10 Frequently asked questions. Check it out! If you have further questions or need assistance, please visit our Admissions page. #WeDefineTheFuture #Coyote4Life #CSUSB
District Fact Sheets*
* as of Fall 2019
Cal State San Bernardino provides demographic information for its local area school districts. Download our district fact sheets below:
Missed an Educators Workshop Session?
Session Recordings

| Date | Session Title | Link to Recorded Session |
| --- | --- | --- |
| 10/7/2022 | CSUSB Admissions & Cal State Apply Updates |   |
| 9/10/2021 | CSUSB Updates for Educators | Updates for Educators |
| 9/17/2021 | Cal State Apply Updates for Educators | |
| 10/8/2021 | CSUSB Updates for Educators & Website Navigation | Updates for Educators |
| 11/5/2021 | CSUSB Updates for Educators | Updates for Educators |
Additional Educator Resources