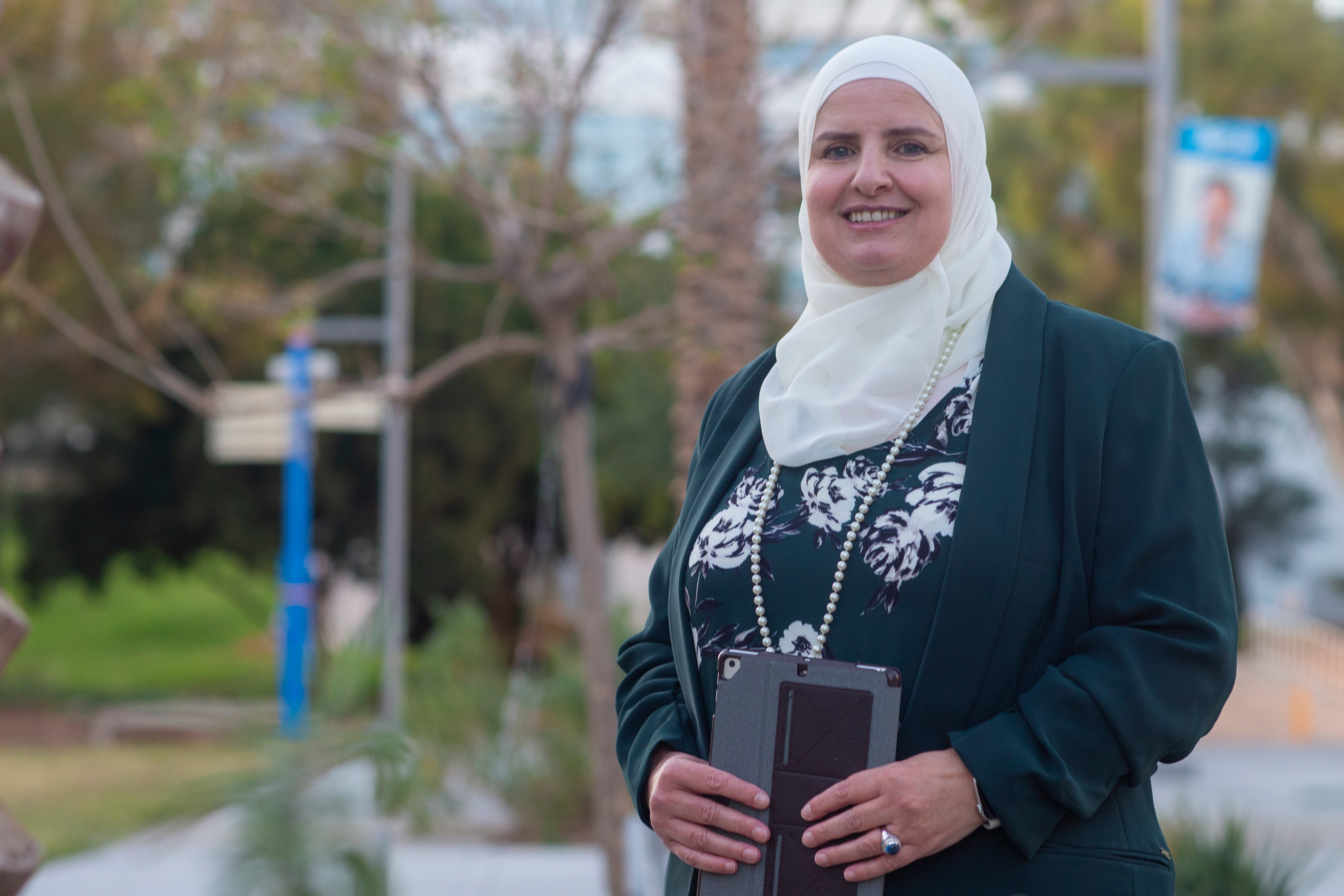 Ahlam Muhtaseb, Ph.D.
"1948: Creation & Catastrophe," a documentary co-directed and co-produced by CSUSB communication studies professor Ahlam Muhtaseb, began its screening journey in 2017 with its premiere at the 26th annual Arizona International Film Festival.
Since then, the award-winning documentary, which highlights the Israeli-Palestinian conflict, has been shown at numerous national and international events.
Muhtaseb, who has conducted fieldwork in the Palestinian refugee camps in Lebanon, Syria and Palestine, and Andy Trimlett, the film's director and co-producer, spent 10 years making their 86-minute documentary, which explores the events of 1948, the most pivotal year in one of the most controversial conflicts in the world.
They managed to collect dozens of stories from fighters, refugees (many still living in camps) and survivors of the war now living in Israel, Palestine, Lebanon, Jordan, the United Kingdom, Canada and the United States.
During the project, Trimlett and Muhtaseb looked through more than 20,000 pages of history, conducted more than 90 interviews, collected more than 2,000 photographs from three dozen sources, combed through hours of archival film and gathered dozens of documents from Israeli military archives.
"Both Andy and I decided not to take sides or propose solutions," said Muhtaseb. "We wanted to use a hard-fact-based approach to the film — here are the facts, here are the controversies and interpretations about what happened in 1948."