Interested in attending CSUSB?
History
In 2014, the CSU system conducted research and generated a report on the state of American Indian and Alaska Native higher education access. Under the CSU system-wide Native American Initiative, CSUSB President Tomás D. Morales created the Task Force for Native American Recruitment and Retention. The task force surveyed the state of Native American students at CSUSB issued a direct report to the President's Office. This report led to the creation of specific CSUSB goals and objectives to increase recruitment, retention and positive outcomes for Native American students.  
In 2018, the Presidential Advisory Committee was created as a result of the CSUSB campus-wide Native American Enrollment and Achievement Initiative (NAEAI) to ensure collaboration between local stakeholders, tribes, community leaders, and students in an effort to further higher education access for American Indian, Alaskan Natives, Pacific Islanders, First Peoples of Canada and students identifying as Indigenous. The primary objectives of NAEAI and the associated CSUSB outreach, recruitment, and retention efforts are to increase on campus enrollments of Native American students and to provide additional, culturally-specific supports to ensure higher graduation rates. 
Initiative
In collaboration with local tribes and other community stakeholders, CSUSB's NAEAI created a specialized outreach unit to serve our Native American students and community members. Through the generous financial support of the San Manuel Band of Mission Indians, CSUSB has created specific scholarships, offices, and outreach support for the American Indian and Indigenous student populations interested in attending CSUSB or other CSU/UC systems. The recent grant awarded CSUSB, through San Manuel Band of Mission Indians in the amount of $960,000, allows CSUSB to provide valuable support and resources for students, which otherwise might not be possible. The grant also helped support the creation of the Native American Outreach Coordinators, who serve as individualized resources for students, while providing personalized higher education information, workshops, and engagement in culturally tailored approaches to promote and enhance Native American experiences on and off campus.
Initiative Objectives
Create sustainable relationships with local school districts which predominately serve Native American communities
Partner with tribal organizations to collaborate on community-oriented projects
Provide culturally-specific on-campus/off-campus events to promote Native American perspectives
Raise awareness of Native American and Indigenous student supports offered at CSUSB through coordinator community engagement and activities 
Practice community engagement and reciprocity through attendance and support of local community events 
Native American Outreach Activities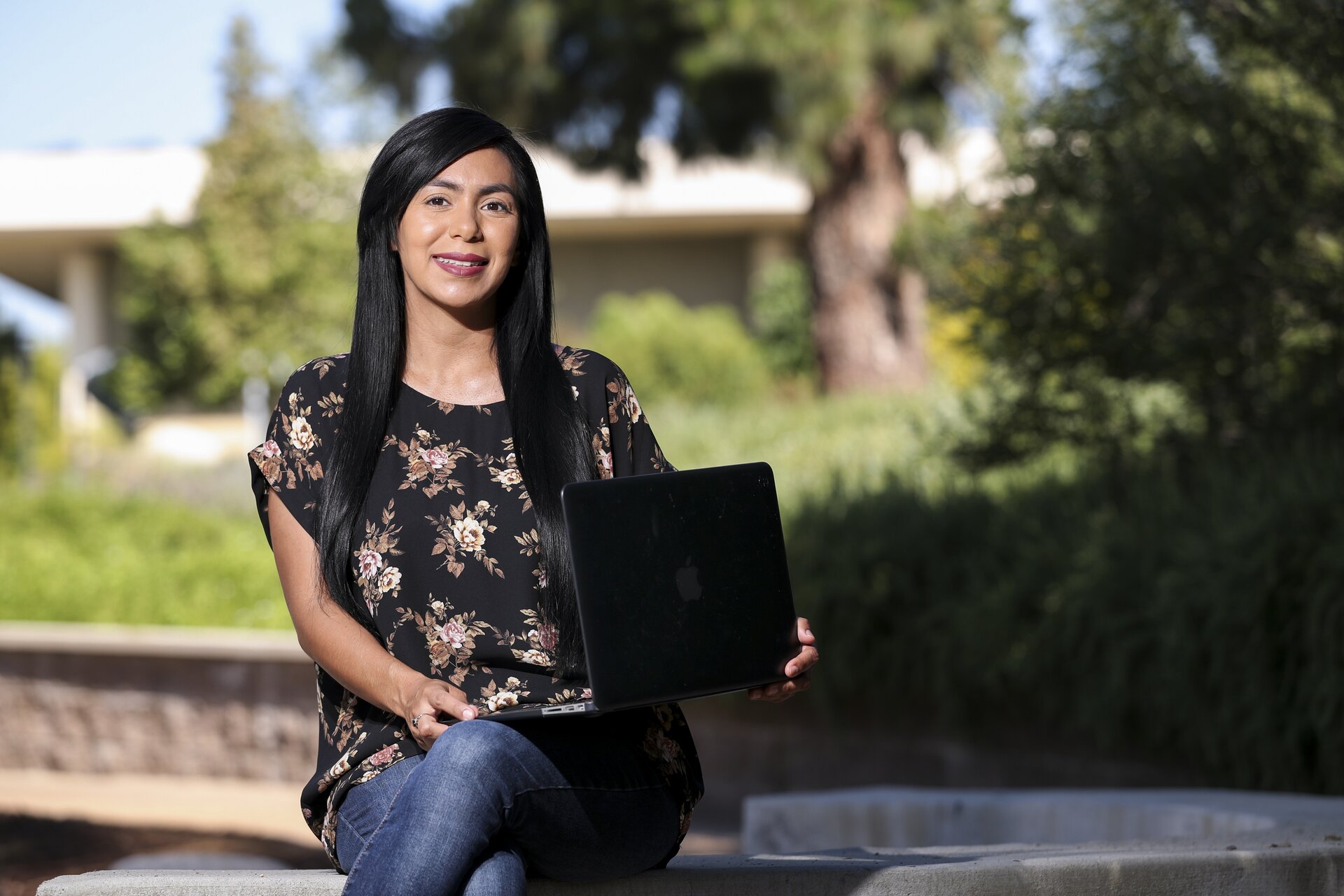 Outreach and Visits
CSUSB conducts outreach and visits to local American Indian Reservations to support the work of tribal education offices and projects. Native American Outreach Coordinators travel the State of California and out-of-state to attend conferences, conduct community partnership programs focused on higher education access, attend college fairs, and support individual students and their families as they prepare to embark on their educational journey.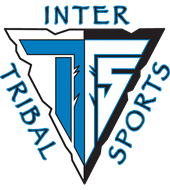 Inter-Tribal Sports Youth Basketball Tournament
CSUSB hosted the Inter-Tribal Sports Youth Basketball tournament which brought 16 tribes to campus, along with over 1100 community members. In February 2021, CSUSB will host the 7th Annual Native American College Day in collaboration with the Inter-Tribal Education Collaborative of Southern California.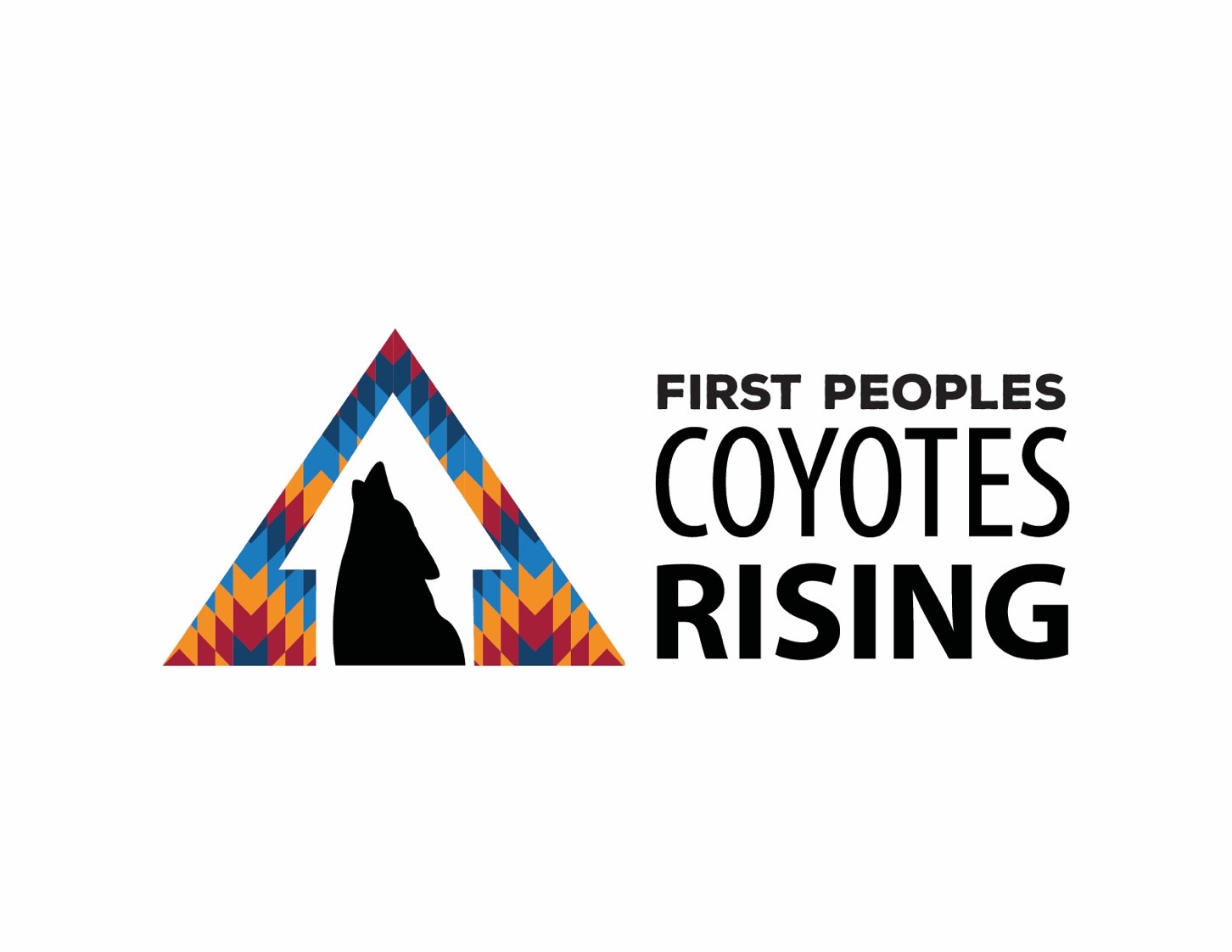 First Peoples Coyotes Rising
First Peoples Coyotes Rising is a comprehensive student recruitment and retention program for Native American high school students. The program's goal is to increase the number of high-achieving Native American students at California State University, San Bernardino through effective collaboration with on-campus and off-campus constituencies.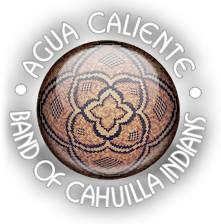 Agua Caliente Band of Cahuila Indians
Since time immemorial, the Palm Springs area has been home to the Agua Caliente Band of Cahuilla Indians for generations. Archaeological research has discovered that the Cahuilla have occupied Tahquitz Canyon for at least 5,000 years, mirroring the migration stories of the Cahuilla people. The Cahuilla Indian name for the Palm Springs area was Sec-he (boiling water); the Spanish who arrived named it Agua Caliente (hot water). And then came the name "Palm Springs" in reference to both the native Washingtonia filifera palm tree and the Agua Caliente Hot Mineral Spring.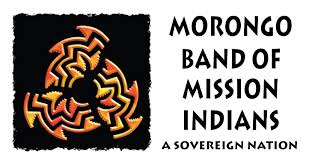 Morongo Band of Mission Indians
Set at the foot of the beautiful San Gorgonio and San Jacinto Mountains, the Morongo Indian Reservation spans more than 35,000 acres and overlooks the vistas of the Banning Pass. Resilient and resourceful, the Morongo tribe has had to overcome many adversities. Established in 1865,  the Morongo Indian Reservation was one of nine small reservations created by President Ulysses S. Grant by executive order in 1876. In 1983, the path of Morongo's future changed when tribal members started a modest bingo hall. From this building evolved one of the oldest and most successful Indian gaming facilities in California. With its diversification into non-gaming businesses, the tribe has become the largest private sector employer in the Banning-Beaumont region and is a major contributor to the Coachella Valley economy. 

San Manuel Band of Mission Indians
The San Manuel Band of Mission Indians is a federally recognized American Indian tribe located near the city of Highland, Calif. San Manuel is one of several clans of Serrano Indians, who are the indigenous people of the San Bernardino highlands, passes,  valleys mountains and high deserts who share a common language and culture. The San Manuel reservation was established in 1891 and recognized as a sovereign nation with the right of self-government.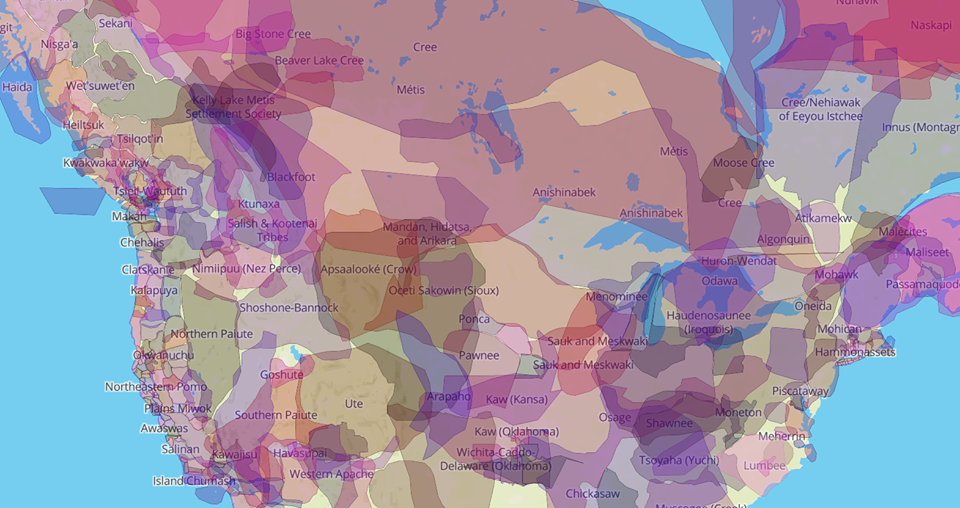 Native Land Map
Native-Land.ca is a website dedicated to helping people across the world learn more about their local Indigenous history. It's important to recognize that the territories on the map may not be correct or up to date. Territory acknowledgement is a way to insert an awareness of Indigenous presence and land rights in everyday life and is a tradition that dates back centuries for Indigenous people.