Decolonizing Across Communities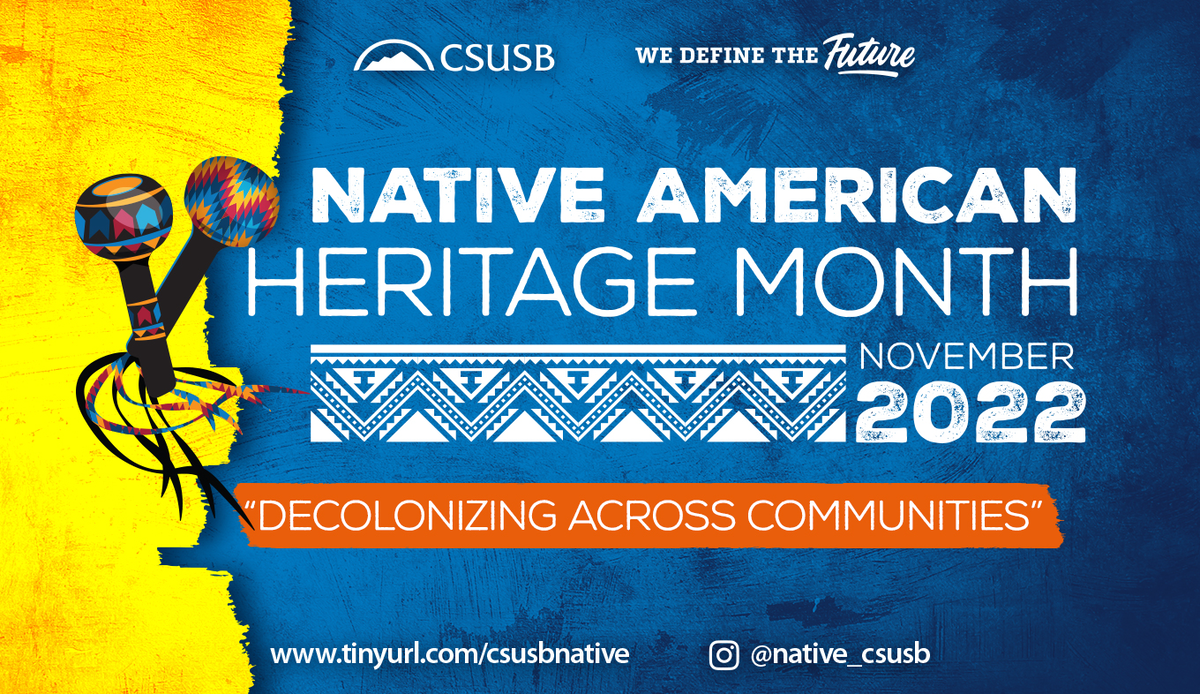 Native American Heritage Month Graphic
The first American Indian Day in a state was declared on the second Saturday in May 1916 by the governor of New York. Several states celebrate the fourth Friday in September. In Illinois, for example, legislators enacted such a day in 1919. Presently, several states have designated Columbus Day as Native American Day, but it continues to be a day we observe without any recognition as a national legal holiday.
In 1990 President George H. W. Bush approved a joint resolution designating November 1990 "National American Indian Heritage Month." Similar proclamations, under variants on the name (including "Native American Heritage Month" and "National American Indian and Alaska Native Heritage Month") have been issued each year since 1994.
Source (Native American Heritage Month Website)
Each November, CSUSB celebrates Native American Heritage with thoughtful, insightful and representative activities, events and guest speakers structured to provide a safe place for our Native American students, staff, faculty and surrounding communities to continue to have their voices heard and perspectives felt across campus. This month is significant to the CSUSB community because it is a time to reflect on the past and to pay respect to Native American history, traditions and culture.