Workforce Development: Empowering the Inland Empire's Talent Pool
The Issue
Across the country including the Inland Empire, we have recently experienced labor shortages and its negative effects in almost every sector – particularly so in the transportation sector. Labor is at the very core of these effects and therefore, it is vital to analyze data and its impact on demand and supply, and to create viable solutions to address the problems we face using that data. Several organizations in the region are working to address this labor shortage through programs focused on training and education at all levels.  
In the first installment of the 2022 LTC Regional Dialogue, we will learn about the impacts from the workforce shortage in the transportation sector as well as practical workforce development solutions. Within this theme, we have put together a panel of experts who will share their ideas on what is currently happening and possibilities for the near future.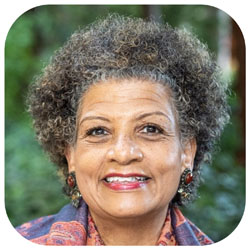 Dr. Beverly A. Scott's career in the public transportation industry spans more than three decades in the United States, including four appointments as CEO/General Manager – Boston (MBTA), Atlanta (MARTA), Sacramento (SRTD), and Rhode Island (RIPTA). In 2018, she founded Introducing Youth to American Infrastructure, Inc. ("Iyai+"),  a non-profit dedicated to inspiring, educating, and engaging today's youth to be tomorrow's "community builders" -- American infrastructure leaders, skilled workforce, innovators, and entrepreneurs, – with special emphasis on improving the active participation of our most vulnerable youth and historically underutilized groups in infrastructure careers – people of color and women (www.iyai.org).  
Throughout her career, she has received numerous national and local awards and recognitions. Nationally, the American Public Transportation Authority's Hall of Fame in 2020; Hubert Humphrey Award for Distinguished Service, American Political Science Association (APSA), Sharon A. Banks, Humanitarian Service Award, Transportation Research Board, National Academies of Sciences; Woman of the Year, Women's Transportation Seminar International (WTS); Women Who Move the Nation, Conference of Minority Transportation Officials (COMTO); and recognized as a "Transportation Agent of Change" by President Barack Obama/USDOT in 2012.
Dr. Scott currently serves on the national Board of the American Public Transportation Association, APTA (www.apta.com); African Heritage Studies Association, AHSA (www.ahsa50.org), Equiticity Advisory Committee (www.equiticity.org);  International Transportation Learning Center (labor-management workforce development consortium) Founding Board Member and current Senior Advisor (www.transportcenter.org); Research Associate, Mineta Transportation Institute, San Jose State University (www.minteta-institute@sjsu.edu); Jobs To Move America, JMA, Vice Chair (www.jobstomoveamerica.org); and was recently appointed to the Zero Emissions Transportation Association (ZETA), Education Fund Board (info@zeta2030.org).
In 2011, she was appointed by President Obama to the National Infrastructure Advisory Council (NIAC), a panel of experts including top business executives, leading academics and local government officials who report to the White House through the U.S. Department of Homeland Security with responsibility for making policy recommendations to protect and preserve the physical assets that are critical to the U.S. economy and national security. In 2012, she was appointed NIAC Vice-Chair and currently serves in that capacity (www.cisa.gov>niac-reports-and-recommendations).
She was recently appointed by the U.S. Global Change Research Program as an Author, Transportation Chapter, Fifth National Climate Assessment. In 2019, she was appointed by State Treasurer Fiona Ma to the California High Speed Rail Peer Review Group (www.cahsrprg.com). She also serves on the Pacific Gas &Electric Sustainability Advisory Council (www.pge.com).
Dr. Scott holds a doctorate in political science from Howard University; and a Bachelor of Arts in Political Science from Fisk University (magna cum laude and Phi Beta Kappa).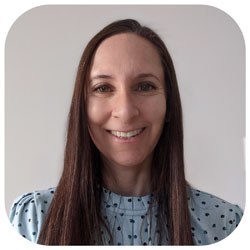 Lilly Acuña grew up in L.A. County and graduated from California Polytechnic State University, San Luis Obispo with a degree in Business Administration. Currently, she works in Los Angeles as an environmental planner and professional development manager for HNTB, a firm founded in 1914 that specializes in architecture, engineering, and planning. Besides working on environmental documents for transportation projects, Lilly leads the SPARK LA program, a STEM-focused after-school program introducing students to careers in design, construction and engineering of roads, trains, bridges, tunnels and airports.  Lilly has a passion for helping others, and has served as a United States Peace Corps Volunteer in Paraguay and Guatemala. She loves traveling, being outdoors as much as possible, and eating her way through all the whole-food plant-based recipes she can get her hands on!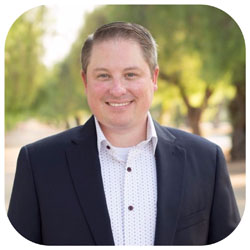 Michael Goss is the Director of the Inland Empire/Desert COE and has over ten years of labor market experience. His work focuses on delivering the latest research that leads to in-demand and high-wage jobs for career education students. In addition to his work with the community colleges, he serves on the U.S. Bureau of Labor Statistics Data User Advisory Committee and the Southern California Association of Governments, Global Land Use & Economic Council.