Optimizing Transportation Equity Through Big Data
The Issue
Big data has a significant impact on transportation equity, from identifying new opportunities for efficiency to increased inclusiveness for communities and stakeholders. Several organizations in the region, including transit agencies, the private sector, and local government, have been working to address these issues. In addition, because of their quest for answers, an increasing number of enterprises are embracing the possibilities and opportunities offered through big data.
Since big data, AI, and intelligent technologies emerged, many positive changes have occurred in the transportation industry. Stakeholders throughout the system can better see the decisions being made by transportation agencies, businesses, and individuals.  Through this Dialogue, a panel of experts and researchers will speak on how we can better understand transportation equity through the use of big data.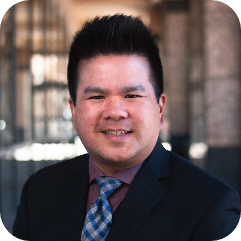 Christopher Tzeng is currently a Program Manager for the Western Riverside Council of Governments (WRCOG), a joint powers authority consisting of 18 cities, the County of Riverside, the Eastern and Western Municipal Water Districts, and the Riverside County Superintendent of Schools.  As Program Manager in the Transportation Department, Christopher leads WRCOG's efforts to build and expand the Transportation Department's non-Transportation Uniform Mitigation Fee Program related programs and projects, such as development of SB 743 Implementation Pathway for the agencies in Western Riverside County, and development of the Western Riverside County Active Transportation Plan.  Christopher also assists on a number of studies on behalf of member agencies to enhance regional solutions for local challenges, such as the travel behavior analyses.  He has over 13 years of planning experience, including at the Southern California Association of Governments (SCAG) and in transportation consulting.  Christopher received his Master's in Urban and Regional Planning from the University of California, Irvine, and his Bachelor's of Science Degree in Environmental Policy, Analysis and Planning from the University of California, Davis.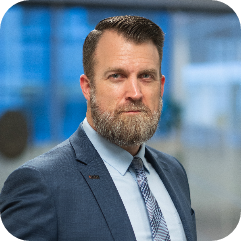 Darin Welch is the national geospatial and virtual engagement manager in HNTB's Technology Solutions Center. Darin has been with HNTB for 22 years, refining his skills in the geospatial arena with a focus on leveraging existing software investments, configuration over customization, systems integration, and emphasizing the importance of the end-user experience. He has worked with many DOTs, toll agencies and transit organizations including Iowa DOT, FDOT, MassDOT, and SANDAG, assisting them through a variety of technology delivery solutions that include roadway asset inventories, bridge and culvert inspection apps, geoprocessing automation that performs project cost estimating and capital program prioritization, and GIS portals from which entire departments within an agency are able to easily find and distill data for better decision making. From this experience, he brings insight into what other organizations have accomplished, or that they struggle with, and incorporates what "right" looks like for his current assignment. He has spearheaded the development the development of the Public Involvement Management Application (PIMA), a modern solution for public engagement initially rolled out for the Iowa DOT. Most recently he launched PIMA for use by New York City Department of Design and Construction (DDC) on their East Side Coastal Resiliency project, and with WisDOT for the Connect 2050 long-range transportation plan update.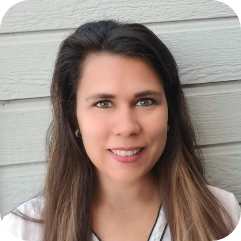 Holly Chea is a graduate student in the MBA program at California State University San Bernardino. Her concentration area of study is in Business Intelligence and Information Systems. Holly is interested in the collection, processing, analysis, and interpretation of data to help in data informed decision making. She previously worked for the last seven years in the financial industry in Private Banking and briefly in the Mortgage Industry. At CSUSB she served as a Board of Director for Associated Students Inc. (ASI) and as Treasurer of Society of Human Resource Management (SHRM).
Holly is looking forward to working with this team combining her love for the Inland Empire with Big Data Analysis to impact the transportation sector of this area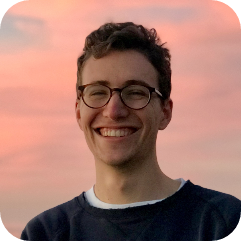 Preston Reed is a computer science graduate student at University of California, Riverside. Preston has a strong interest in artificial intelligence and machine learning as well as a budding interest in urban planning and research. Some of his personal hobbies include hiking, traveling, and producing electronic music. Preston is eager to apply his knowledge and skills in computer science with the LTC research team and add value to the ongoing discussion of improving public transportation in the Inland Empire.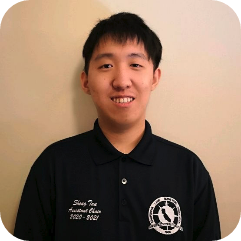 Sheng Tan is a fourth-year civil engineering major with an emphasis on geospatial engineering at California State Polytechnic University Pomona. Sheng is interested in the transportation engineering industry. He is also an active member of Cal Poly Pomona's campus community, serving as Cal Poly Rose Float's Club Chair and California Land Surveyor Association Cal Poly Pomona Student Chapter's Conference Chair. He is looking forward to working as a Research Assistant at CSUSB's Leonard Transportation Center along with other amazing candidates from different campuses and learning more about transportation related topics.