The Nexus between the Transportation Sector & Climate Change: The Inland Empire's Action Plan
The Issue
According to the Center for Biological Diversity, around a third of our country's climate-damaging pollution are blamed on the U.S. transport industry. Transport is the leading source of greenhouse gas pollution in California, accounting for around 40% of the state's emissions. Smog, soot, and other toxic air pollutants are also generated by fossil-fueled transportation emissions.
One of the most critical measures in addressing the climate emergency is to reduce transport pollution, and solutions to the transportation issue are already available. In all transport sectors, our nation needs to move away from fossil fuel-powered vehicle reliance and towards zero emissions. Furthermore, Cars are not the only polluting vehicles. Airplanes, ships, and trains create a significant portion of the greenhouse gas (GHG) emissions of the planet. This past year the world was able to meet GHG reduction goals, going down 7 % in a pandemic. What can the region do to help mitigate the GHG emissions? How can we continue to reduce GHG moving forward? This dialogue will provide different perspectives on how we can continue to reduce emissions once the pandemic ends.
Attention** All events are currently being held virtually online until further notice.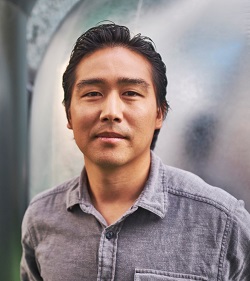 Michael Lim is a transportation innovation professional with global infrastructure, finance, and technology experience, including most recently as a co-founder of Xtelligent, a DOE-funded connected/automated transportation infrastructure venture. Previously, Michael served as an Executive Advisor to the City of Los Angeles and led the City's development of its automated vehicle and connected infrastructure strategy. Originally trained in urban planning, Michael started his career in infrastructure development for the United Nations in the Asia Pacific region. He was also an investment banker, most recently with Lazard Freres & Co, and advised technology companies and governments on strategy, capital raises and M&A transactions. He holds an MBA from the Wharton School of the University of Pennsylvania and a BA from the University of California, Berkeley.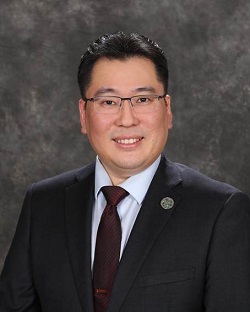 Josh Lee is Chief of Planning with the San Bernardino County Transportation Authority (SBCTA), which is both Transportation Commission and Council of Governments for the County. His background is in land use and transportation planning, mainly focusing on regional transportation and sustainability related planning projects. Some of his past projects in the Inland Empire region include: Healthy Communities Elements in General Plans, Regional Greenhouse Reduction Plans (compliant with AB 32 and SB 32), Regional Climate Adaptation Plans, Habitat Conservation Plans, and Active Transportation Plans. He is currently managing initiatives on Open Data at SBCTA, County Growth Forecasts working closely with SCAG, First/Last Mile Implementation, SB 743 VMT Reduction Study, and Safe Routes to School Programs and Pedestrian Plans. He also serves as a Planning Commissioner for the City of Eastvale, CA. He is a graduate of UCLA, and earned his graduate degree in Planning from Cornell University.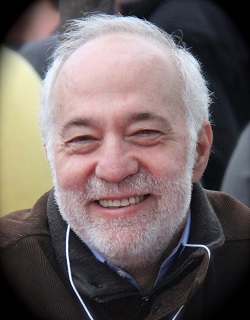 Dr. Daniel Sperling is distinguished Professor of Civil Engineering and Environmental Science and Policy and founding Director of the Institute of Transportation Studies at the University of California, Davis (ITS-Davis). He holds the transportation seat on the California Air Resources Board and served as Chair of the Transportation Research Board (TRB) of the National Academies in 2015-16.  Among his many prizes are the 2018 Roy W. Crum award from TRB, its highest research award; and the 2013 Blue Planet Prize from the Asahi Glass Foundation Prize for being "a pioneer in opening up new fields of study to create more efficient, low-carbon, and environmentally beneficial transportation systems." He served twice as lead author for the IPCC (sharing the 2007 Nobel Peace Prize), testified 8 times to the US Congress, and authored or co-authored over 250 technical papers and 13 books, including Three Revolutions: Steering Automated, Shared, and Electric Vehicles to a Better Future (Island Press, 2018). He is a regular contributor to Forbes and Energy Expert contributor for Wall Street Journal, is widely cited in leading newspapers, been interviewed many times on NPR radio, including Science Friday, Talk of the Nation, Marketplace, and Fresh Air, and in 2009 was featured on The Daily Show with Jon Stewart.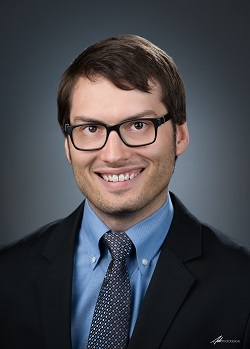 Scott Lowry led the development and tracking of 140 performance measures for the $10 million Paul G. Allen Family Foundation Smart Cities grant awarded to Columbus, Ohio in August of 2016. As a result of this Smart Columbus Electrification Program, GHG emissions in the seven-county region were reduced by 2.73% over a three-year period. Scott has also performed ZEV studies for the San Francisco and Seattle airports and completed a variety of EV work for the Ohio Department of Transportation including a Statewide EV Charging Plan, design of mobility hubs, and the creation of an alternative fuel vehicles dashboard. Scott is a graduate of The Ohio State University with degrees in Geomatics Engineering and Civil Engineering.