Smart Cities 2.0 - Reimagining Transportation 
The Issue
Adequate fresh water; universal connection to cleaner energy; capacity to travel efficiently from one point to another; these are the kinds of guarantees modern cities must accomplish in order to to stay competitive and provide a favorable quality of life to their citizens. How can we implement smart transportation techniques within the Inland Empire and take advantage of innovation? Smart Cities 2.0 will be a game changer, reimagining transportation, discussing goals and results to tackle some of the toughest urban problems.
Our experts will discuss the necessary steps in order for us to implement smart transportation systems here in our region. For this Dialogue Series we have Dr. Ronald Loveridge and students from the University of California, Riverside presenting their research on adapting smart transportation systems. The students analyzed the policy capabilities and organizational framework of local and state governments to see if the current governing bodies are ready to adapt to smart transportation technologies. We also have Dr. Joe Lyou, President and CEO of Coalition for Clean Air, Commissioner at the California Transportation Committee, discussing his ideas and innovations for smart transportation.
*Attention - All events will be held virtually online until further notice. 
Event Proceedings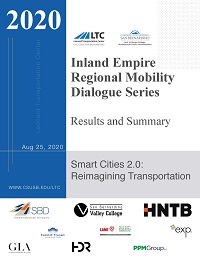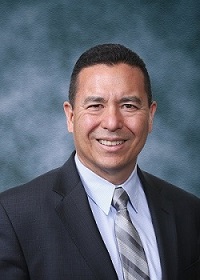 Joseph K. Lyou, PhD, President and CEO of Coalition for Clean Air, Commissioner at the California Transportation Commission
Dr. Joseph K. Lyou believes everyone has the right to breathe clean air. He has worked for 30 years to improve public health and environmental conditions in California's most polluted and disadvantaged communities. Dr. Lyou serves as President and CEO of the Coalition for Clean Air, a state-wide organization dedicated to protecting public health, improving air quality, and preventing climate change. He works with a wide range of stakeholders advocating for effective public policies and clean air technologies.  
Dr. Lyou also serves as the Speaker of the Assembly appointee to the California Transportation Commission (CTC). The CTC is an independent public agency responsible for programming and allocating more than $20 billion annually for the construction of highway, passenger rail, transit, and active transportation improvements throughout California. From June 2007 to March 2019, Dr. Lyou served as the Governor's Appointee to the South Coast Air Quality Management District Governing Board, the public agency responsible for improving air quality for more than 16 million people living in Southern California. 
Dr. Lyou founded the California Environmental Rights Alliance in 2003 and served as Executive Director through August 2010. He previously held management positions with the California League of Conservation Voters Education Fund and the Committee to Bridge the Gap. 
He received his Ph.D. from the University of California Santa Cruz in 1990.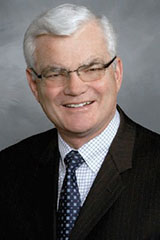 Ronald O. Loveridge, Ph.D., Director, UCR Center for Sustainable Suburban Development, Former Mayor, City of Riverside
Ronald O. Loveridge has 33 years of public service – as a Riverside Councilmember beginning in 1979 and as Mayor from 1994 to 2012. He is a highly regarded regional, state and national leader. At the national level, he was very involved on the Executive Committee and Board of the National League of Cities, making policy calls and decisions on behalf of some 19,000 cities and towns across the nation. He also served as President of the National League of Cities in 2010. Mayor Loveridge s a member of the National Academy of Public Policy. His statewide and regional service has included Board roles on the broadest array of important organizations: the California Air Resources Board , California Forward Action Fund, California Competes, South Coast Air Quality Management District, Southern California Association of Governments, Western Riverside Council of Governments, and Inland Empire Economic Partnership.
A Stanford doctoral graduate, Mayor Loveridge teaches an extremely popular political science course at UC Riverside. Loveridge's research investigates urban politics and public policy, particularly environmental policy. He is the author of City Managers in Legislative Politics (Bobbs-Merrill, 1971). His research has appeared in Polity, Environment and Behavior, California Air Environment, and Cry California, as well as several edited volumes.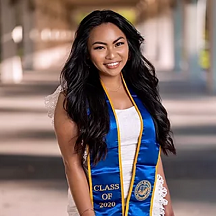 Melissa Sagun, 4th Year Political Science Major, Minor in Public Policy
Melissa Sagun is a recent graduate from the University of California, Riverside, earning her degree in Political Science with a minor in Public Policy. While attending college as a full-time student, she worked three jobs simultaneously: Field Representative for Assemblymember Jose Medina, Social Media/Marketing Assistant for the UCR College of Humanities, Arts, and Social Sciences (CHASS), and Front Desk Student Assistant for the UCR Women's Resource Center. Throughout the years, she has been actively involved with several on-campus organizations such as Alpha Chi Omega sorority, Panhellenic Council, Order of Omega - Greek Honor Society, and CHASS First Year Learning Communities.
Melissa was motivated to learn about the political process through internship opportunities, taking advantage of the POSC 198G internship class and Sacramento Summer Fellowship Program under Professor Ronald O. Loveridge. She had the opportunity to intern for the district office of Assemblymember Eloise Gomez Reyes and become a Legislative Fellow for the capitol office of Assemblymember Jose Medina. From these experiences, she learned the importance of community building and the dynamics of the legislative process. Moving forward, Melissa will be moving up to Sacramento as she has been selected to become a part of the Capital Fellows Program. She will be serving as a Jesse M. Unruh Assembly Fellow under the California State Assembly, working under senior legislative staff to develop skills, expand professional networks, and directly shape public policy.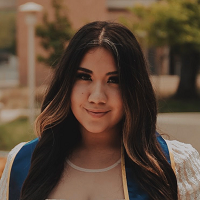 Natalie Zoma, 4th Year Political Science Major, Emphasis in Public Service
Natalie Zoma is from Sacramento, California and recently graduated from University of California, Riverside. She received her degree in Political Science emphasis in Public Service and spent the latter half of her college career interning/researching at local levels of government. Natalie is now interning for CalCog in Sacramento.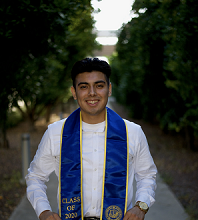 Ronald Duarte, B.A Political Science, University of California, Riverside 2020
Ronald Duarte is a Political Science graduate from the University of California, Riverside. When thinking about reimagining the Inland Empire, Ronald believes that as technology continues to influence our daily lives, this movement towards smart transportation will catapult us into a new way of life influenced by both private and public sectors. In his research Ronald concluded that technological advancements have the capability to reshape the way we transport everywhere, but that there needs to be leniency in the public sector to ensure that the growth is accessible to everyone at an equitable price. By Implementing policy with regulations, it will offer passengers alternative choices to transportation than ever before to stay connected.
Jennifer Valle, 4th Year Political Science Major, University of California, Riverside
Jennifer Valle is a 4th year Political Science major from the University of California, Riverside. Jennifer believes that Understanding the landscape of Inland Empire is one of the most essential components of creating a more efficient transportation system. Public transportation can only be fully utilized when the constituents' needs are put first. By integrating housing, jobs and transportation that's centralized in constituents' response is what we need more of in the Inland Empire.