A New Vision for the Inland Empire's Transportation Infrastructure: Responding to Change and Crisis 
The Issue
As we look at new innovations in the transportation sector along with what some are calling a new normal with the health pandemic created by the Coronavirus (Covid-19) – how prepared is the Inland Empire?  These two issues generally have different types of responses by government, business, and community members.  The first is tied with long-term planning and the second is based in crisis management techniques. How can we bring this two together?  Is it possible to create plans and invest in the infrastructure to look beyond the status quo? Can we prepare our transportation systems (logistics, transit, TNCs, and microbility, etc.) for a future that might be based in more disruption and for a "new normal"?  This Dialogue will be held virtually and address these questions with experts from academia, the Southern California Association of Governments, business community, and city leadership. We will discuss realities and possibilities – refocusing priorities to prepare the region for the future.  
Event Proceedings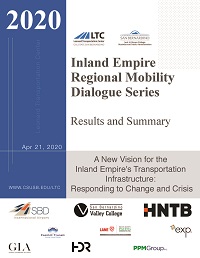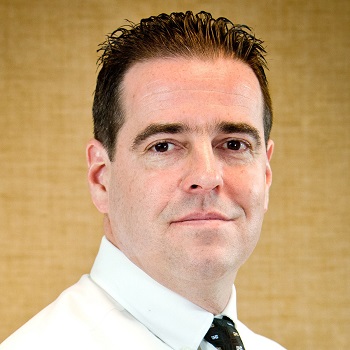 Steve Fox is a transit and rail planner for SCAG and has over 25 years of experience in transportation planning, analysis, and scheduling; with additional experience in air quality/transportation analysis and land use/sustainability planning. Prior to joining SCAG, Steve worked for several transit agencies and private transit service providers in the region including L.A. Metro and OCTA.
Steve has a master's degree in public administration from the University of Southern California, a B.A. from Western Michigan University, and resides car-free in Long Beach, CA.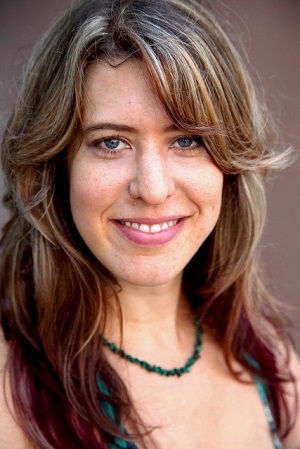 Beth Ann (Morrison) Falstad holds a PhD in Sustainability from Arizona State University. Her art and research combines participatory design with qualitative methods to gain understanding of how groups can co-create sustainable futures. In 2018, she founded "The Building Community" (TBC) with individuals who had experienced homelessness in downtown Los Angeles. TBC uses talking circles and collaborative art and design workshops to co-create sustainable housing solutions in neighborhoods with homeless encampments. Their first project, the Skid Row EcoVillage, is designed to provide supportive bridge housing for up to 75 individuals and families with children, with on-site services, a produce garden, a playground and lots of green space. 
At Cal Poly Pomona, Beth Ann teaches RS3030: Organization for Regenerative Practices, and she co-teaches RS4990: Illustrating Regenerative Practices Through Alternate Realities with her husband, Travis Falstad. In addition to her teaching and research, Beth Ann has led a nonprofit development consulting practice for more than two decades. Falstad earned a Masters in Fine Arts from Otis College of Art and Design, and received a Bachelor of Fine Art degree from Maryland Institute, College of Art.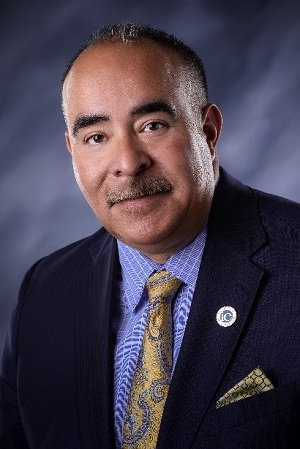 A native of the Inland Empire, Paul was born and raised in Redlands. In 2010, Paul became President & CEO of IEEP, and restructured the organization with a vision for bettering the quality of life and business climate of Riverside and San Bernardino counties. He currently serves as Past-Chair of Mobility 21, a coalition that pursues regional solutions to transportation challenges. He also serves as Past-Chair of the California Stewardship Network; and is a sitting member of the Regional Economic Alliance Leaders of California. Additionally, he serves on the Southern California Association of Governments Global Land Use and Economics Committee and sits on the Board of Directors for The Community Foundation serving Riverside and San Bernardino counties, and Cal State San Bernardino's Foundation Board. He also serves as Past-Chair of the California Economic Summit and a Board Member of Californians Dedicated to Education. He currently serves as Board Member of the Campaign for College Opportunity and a Member of KVCR Educational Foundation.
Paul received his Bachelors of Arts from California State University San Bernardino, his Master of Divinity from St. John's Seminary in Camarillo and holds a Licentiate in Canon Law from the Catholic University of America in Washington D.C. Paul is married to Dr. Christina Granillo, Ph.D.; they are the proud parents of Monica Marie.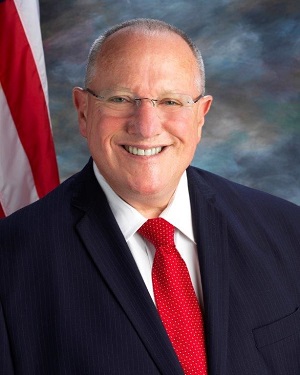 Council Member Alan D. Wapner has been a member of the Ontario City Council for over 25 years. Alan is probably most proud of his leadership in regaining local control of the Ontario International Airport, and as President of the Airport Authority, overseeing an unprecedented successful turn-around of business at the airport, and huge economic impact in the city and region.
Alan is recognized as an expert on transportation policy and represents Ontario on many regional boards:
President of the Ontario International Airport Authority
Immediate Past President of the San Bernardino County Transportation Authority
Immediate Past President of the Southern California Association of Governments
Past Chair of the Board of Directors of Omnitrans
Member of Metrolink Board of Directors
Member of the Metro Foothill Gold Line Extension Construction Authority
Member of the Executive Committee of the Airport Council International Board Member Committee
Prior to the City Council, Alan was Vice President of the Ontario-Montclair School Board. He is a retired police sergeant of the City of Ontario. Alan received his BA from the University of Southern California and his JD from the Whittier College School of Law.