Developing the Transportation Workforce of the Future 
The transportation industry is rapidly changing with advancements in technology and the development of service delivery modes not even imagined just 10-years ago.  The next generation of transportation practitioners at all levels will need new and different skill sets to adapt to these rapid advancements. Transportation service providers, equipment manufacturers, planners, engineers, policy makers and everyone else involved in transportation are all having to revise and update their skills as a result of these changing trends in technology and service delivery.  As we look to the future, what skills will be needed by those seeking employment in the transportation field?  What knowledge and skills will employers be looking for?  Many jobs in transportation will require information technology, modeling, software, social media, and outreach skills that were not commonly needed in the past.
The upcoming dialogue will focus on the specific skills that will be required of tomorrow's workforce and how the industry is responding to these rapidly changing requirements.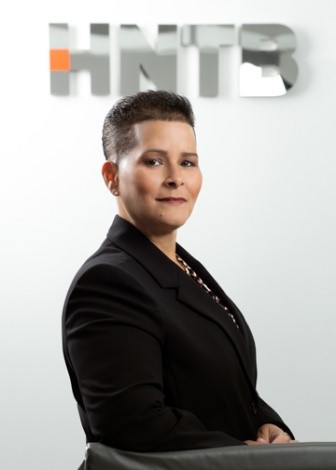 Yvonne Lopez-Diaz is a vice president at HNTB Corporation, an employee-owned infrastructure solutions firm serving public and private owners and contractors. Yvonne currently serves as the firm's HR Director for the Central and West Regions, as well as the Growth Champion for the Northwest Division where she is focused on supporting the strategic growth and development efforts of these rapidly growing areas of the firm.  In this role, Yvonne focuses on driving the alignment of and implementing the organization's people strategy and plan for deploying HR processes.    
Yvonne has more than 35 years of experience in the human resources field, the last 19 of which have been spent in various HR leadership roles with HNTB.  Yvonne provides senior level strategic HR support and works closely with office and division leadership to ensure they are organized to win and deliver the biggest projects.  She ensures that decisions regarding business results are fully integrated with decisions about people.
Prior to her employment at HNTB, Yvonne spent 17 years at Bayer Corporation, a world leader and innovator in the field of pharmaceutical and medical products, where she served in successive HR leadership roles including serving as International HR Manager for the Caribbean region.    
Yvonne holds a Bachelor's degree in Human Resource Management from the University of Phoenix.  She is also active in activities that benefit the community and the engineering industry.  For more than a decade she has served on the board of the Central Florida and Greater New York Womens Transportation Seminar (WTS), where she chairs the organization's Scholarship Committee in Florida, and the Glass Ceiling Committee in New York.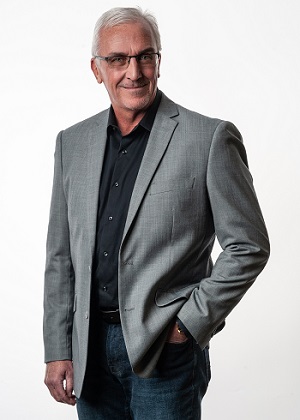 Nicholas Kochek is an experienced Executive Operations Officer and a Certified John Maxwell Coach, Trainer and Speaker. He is recognized as a visionary leader and his passion for serving and developing others is evident in his ability to have promoted hundreds of leaders to higher levels of responsibility.
Nick has over 38 years of experience as an Executive Operations Officer for UPS, the largest supply chain, logistics and transportation company in the world.  An expert in leadership development, Nick spent much of his career developing all levels of management from front-line supervisors to C-level suite.
One of his significant achievements was to develop and implement a workshop series called managing and leading for Success with over 400 participants within 3 logistic companies. The documented improvements range from overall job performance to improved employee relations.
Another development opportunity came in the way of Nick starting Novice2Noble. The mission of Novice2Noble is to identify, connect and develop college junior and seniors with opportunities within logistic organizations.
Nick's expertise provides a unique perspective when making recommendations on how best to meet bottom-line risk reduction and cost containment needs. With a razor-sharp focus on development and deployment of transformative tactical processes, he helps executive management teams maximize profit margins, reduce expenditures and improve loss control methodologies. These out of the box approaches, which in one example included the use of on-site athletic trainers, was instrumental in reducing over 80% of all work-related injuries with a savings of over $40 million. Nick also developed a sales lead program that increased market share and added $25 million in sales.
These innovative and proven methods led to cost, performance and bottom-line optimization achievements in operations and across corporate staff functions, which earned him numerous awards.  Additionally, he was recognized for leading the best Public Affairs program in the domestic U.S. for initiatives spearheaded with local, state and federal legislative stakeholders.
Nick also has a background in non-profits severing on several boards including as Chair of Boys Town of California. Nick is also the co-founder of Uncorked for Hope foundation serving at risk kids. This servant leadership style gives Nick a unique perspective on the needs of the community and how organizations can benefit from being engaged with the community they serve.   
Nick is a John Maxwell certified trainer-coach. He holds a Master of Business Administration from California Southern University.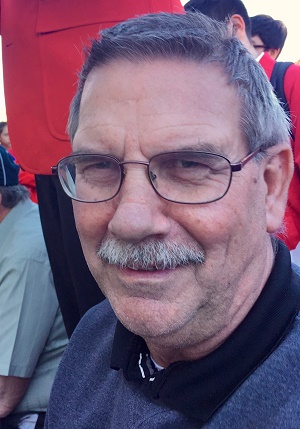 Kenny Melancon is an Assistant Professor at San Bernardino Valley College. He received his AS Degree in Business Management from RCC before becoming a Technical Support Engineer and Training Instructor for 2 of the largest Medium Duty Truck Company in the world.  In 2012, Mr. Melancon returned to Riverside California in search of a more rewarding goal, educating the younger generation.  His experience within an industry that was so rewarding for him now gives him an opportunity to give back an education in technology so others may experience the rich rewards and receive the support needed to not only raise a family but invest into the future.  Mr. Melancon was hired by San Bernardino Valley College in 2012 to head the Heavy-Duty Truck Department. Newer technology was brought into the program from many companies within the industry that supported his cause.
In 2017 Mr. Melancon accepted a tenure position within the college.
Professional Experience:
40 years ASE Master Medium/ Heavy Truck Technician
40 ASE Master Automotive Technician
Technical Support Engineer, American Isuzu Motors 1994 – 2001
Technical instructor Hino Trucks 2005 – 2010
Assistant Professor San Bernardino Valley College 2012 – Present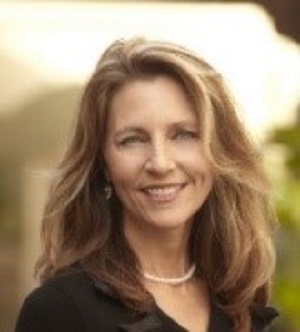 Teri Fisher, acclaimed consultant, facilitator, executive coach, author and speaker, is known for integrating theory, expertise and real world business practices to her engagements. Ms. Fisher's approach is collaborative and results oriented earning her the status of trusted counsel with a multitude of organizations.
As Managing Partner of Insight Strategies, Inc. Ms. Fisher is recognized in the areas of Talent Management, Succession Planning, Strategic Initiatives, Leadership & Influence, Organizational & Interpersonal Communications, Team Alignment, Performance Management, and Mediation/Conflict Resolution.
Since forming Insight Strategies, Ms. Fisher has provided professional services to organizations such as: LA Metro, the Eno Center for Transportation, OCTA, the CIA, LBT, Tyco, Microsoft, Parker Aerospace, as well as serving as part of the Adjunct Faculty with Sun Microsystems for their worldwide leadership initiatives. Ms. Fisher has facilitated Leadership Development with a focus on mentoring at WTS-Orange County, WTS-Los Angeles, WTS- District of Columbia, and WTS-International.