Cybersecurity and Surface Transportation: Implications and Projections 
Cybersecurity is an important topic in today's society with increasing technological advancements. With these advancements comes the need to safeguard our transportation infrastructure. The safe and efficient operation of a traffic management system relies largely on the application of advanced technologies. And while new technologies have greatly enhanced how traffic signals work and efficiently operate, these technologies have also increased the exposure to numerous cybersecurity threats.
As transportation agencies build advanced and connected traffic signal infrastructure, they are becoming more aware of the potential threats to their systems. This series will look at the possible surface transportation threats and solutions for how to safeguard our system.
What are the potential threats and cybersecurity implications for our transportation system with increasing technological advancements, and how can we safeguard the system?
Results and Summary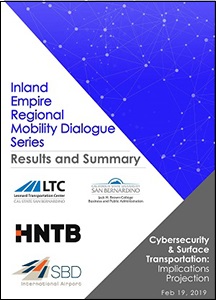 Event Location
Hilton Garden Inn, 1755 S Waterman Ave, San Bernardino, CA 92408
Event Highlights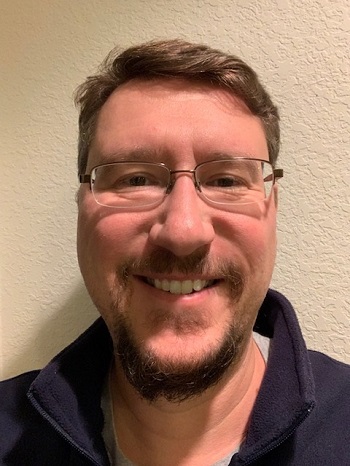 Mr. Kenneth (Ken) Carter is a Certified Information Systems Security Professional (CISSP), Project Management Professional (PMP) and cyber security engineer with more than 20 years' experience with Critical Infrastructure Protection and project management.  Ken planned and implemented cyber projects with Lockheed Martin where he led the Cyber and Security Solutions Group in Lockheed's Space Systems Company.  With Parsons, he works as a Project Manager and Cyber Lead in their Critical Infrastructure Protection market, with primary clients including the UAE's National Satellite Corporation, the Denver Regional Transportation District (RTD), Amtrak, and the Dubai Roads and Transport Authority (RTA). 

He conducts high-level briefs to government, corporate, and client management, domestic and international, shaping both high-level security policies and vision down to implementation details.  Ken holds both Bachelor and Master of Science degrees in Computer Science and an MBA.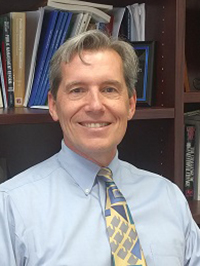 Dr. Montgomery (Monty) Van Wart has worked in higher education in various capacities for 35 years, nearly always with administrative roles. He served as the Interim Dean of the College of Business and Public Administration at California State University San Bernardino where he was also a longtime chair of the Department of Public Administration.  He is currently  a (nonresidential) visiting professor at the National University of Ireland at Galway.  As a scholar, Dr. Van Wart has over 100 publications and has well over 4000 Google citations. His research areas are administrative and business leadership, human resource management, general management, and the effects of the digital revolution on communications and infrastructure.