GenCyber Summer Day Camp at CSUSB helps 30 high school students build connections with cybersecurity businesses
A group of 30 high school students from around Southern California gathered at the Jack Brown Hall to participate in the weeklong 2023 GenCyber Summer Day Camp, hosted by Cal State San Bernardino's Cybersecurity Center.  
The goal of this year's camp, with the theme "Finding Your Cyber Career," was to allow aspiring students to build connections with employers who will be seeking talented college graduates in the future.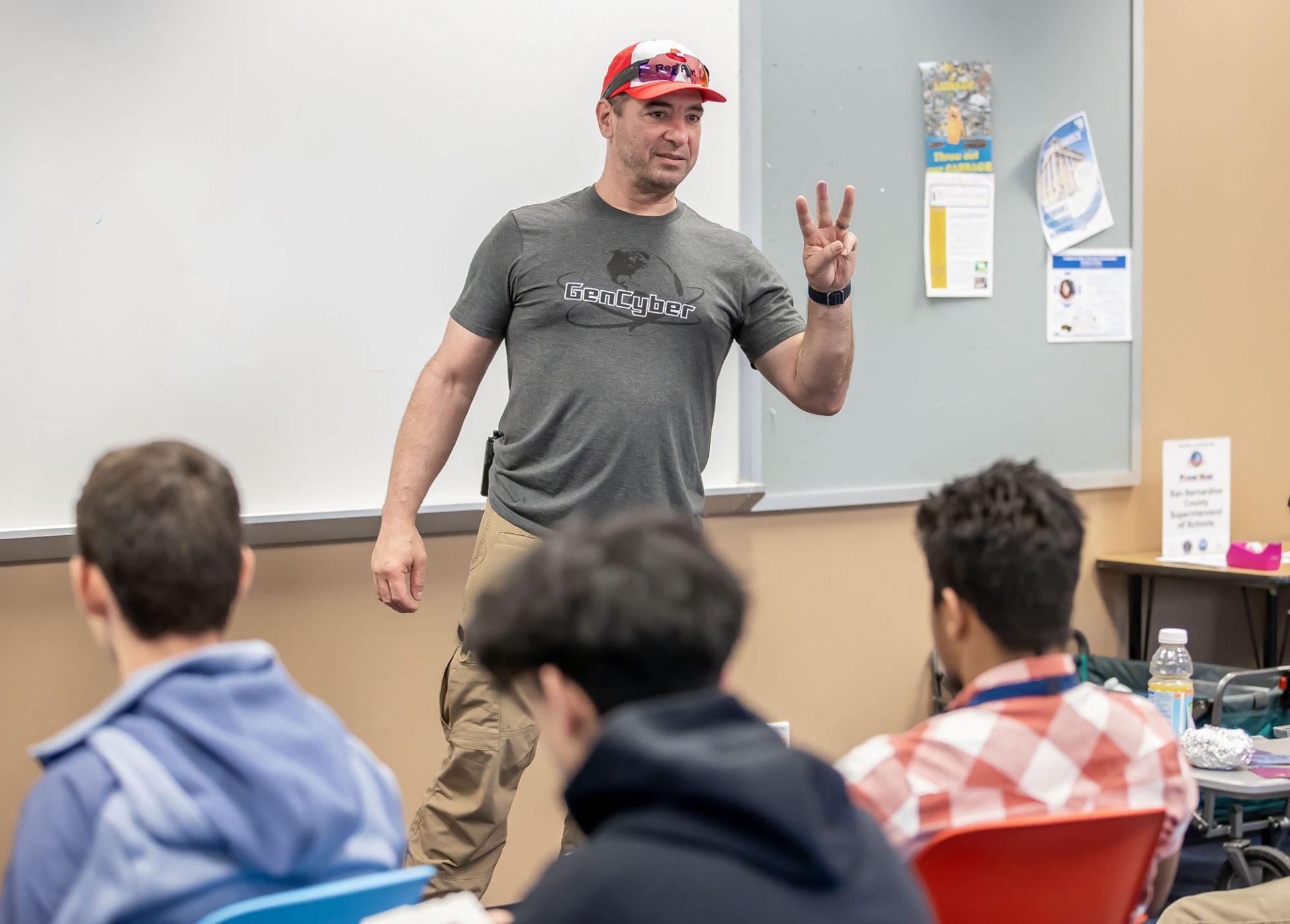 In addition to cybersecurity awareness and training, this year's event, which ran from June 12-16 at the Jack H. Brown College of Business and Public Administration, focused on mentoring students towards a career in cyber development through "Power Hour," is a series of one-hour sessions where speakers from businesses of Inland Empire CyberSecurity Initiative (ICEI) highlight their company's attributes and cyber-related job opportunities. The IECI is a program through which employers aid in developing students' talent and interest in the cyber field. The program aims to mentor students, starting at K-12 through full-time employment at local companies.
This year's camp featured speakers from AmegaTek Solutions Inc., Exquadrum Inc., Gaming Community Establishment LLC, Palo Alto Networks, San Manuel BMI, Loma Linda University Health, San Bernardino County of Public Health and San Bernardino County Superintendent of Schools.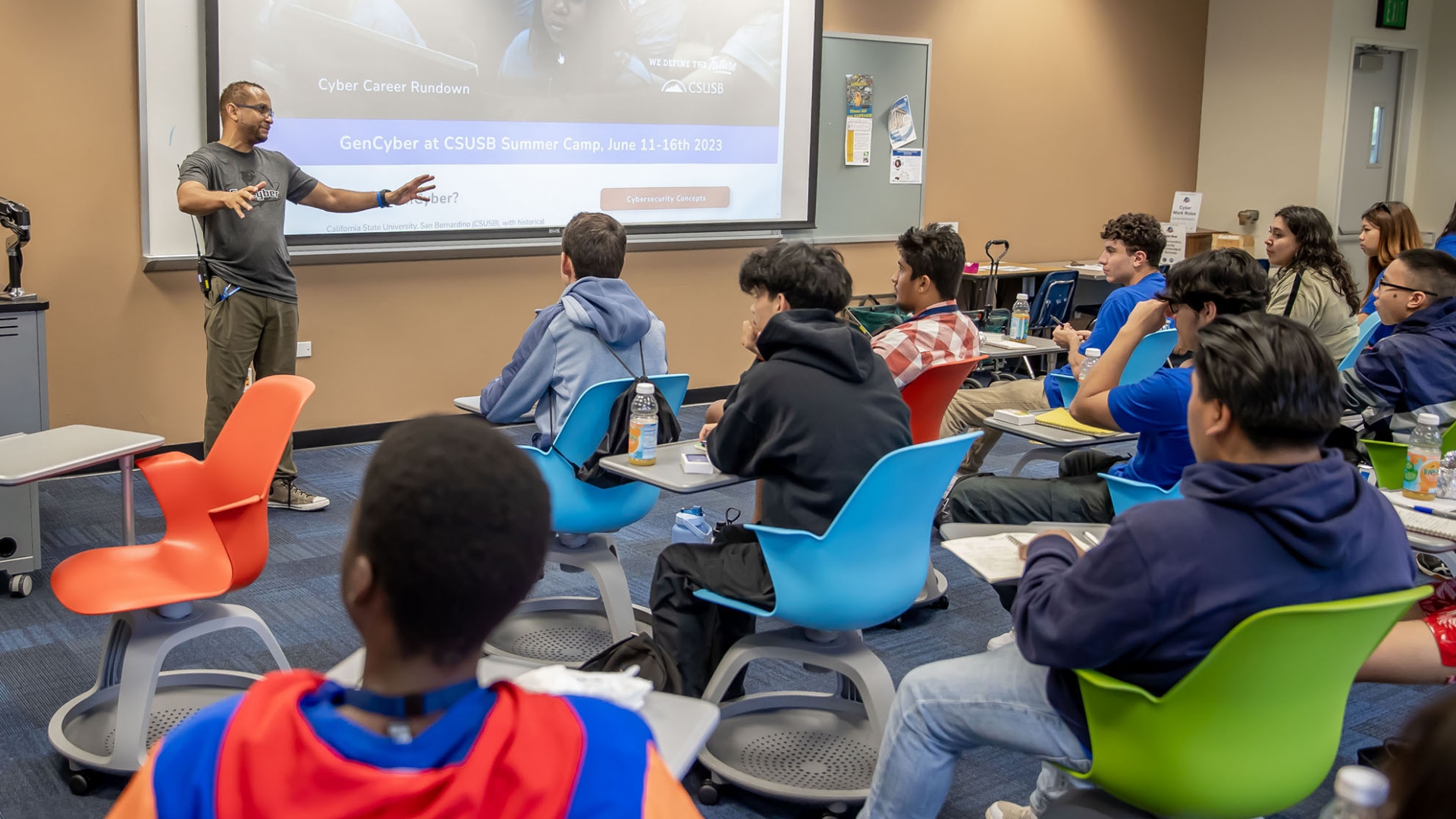 Students were able to participate in a variety of cyber classes including Cyber Work Roles Presentation, Cybersecurity Analyst Part I & II, Network Operations Specialist Part I & II, Cyber Defense Analyst Part I & II, Cybersecurity Analyst Part I & II, Cyber Defense Forensic Analyst Part I & II, Vulnerability Assessment Analyst Part I & II, and Cyber Defense Incident Responder Part I & II.
While at camp, students were also able to partake in light-hearted fun. Students were encouraged to participate in theme-day which allowed them to wear apparel according to the assigned theme of each day. The themes of this year's camp included School Spirt Day, Sports Day, Beach Day, Trend Day, College Swag Day and Super Hero Day.
The nationwide GenCyber program is financially supported by the National Security Agency, the National Science Foundation and other federal partners on an annual basis. Learn more at the GenCyber website.