Joe Gutierrez | Office of Strategic Communication | (909) 537-3007 | joeg@csusb.edu
CSUSB honors graduates at fall 2022 Commencement
After years of studying, late nights doing homework and projects, practicing for presentations, and studying for exams, mid-terms and finals, their goal since kindergarten was now steps away – a university degree.
In fact, for the 1,420 Cal State San Bernardino students, Dec. 11 was their day to celebrate with their families and friends as the university held its two fall Commencement ceremonies at the Toyota Arena in Ontario.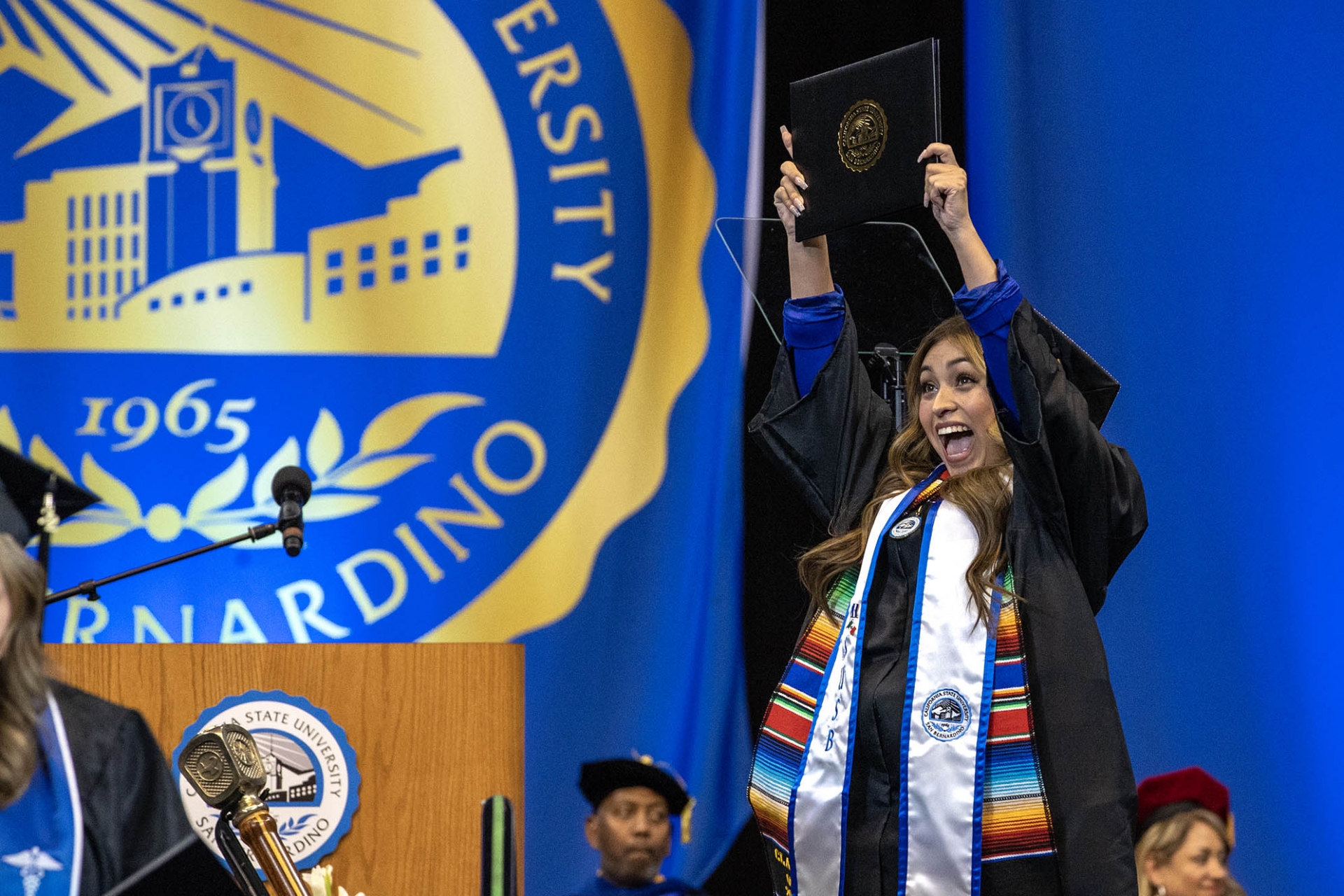 "Congratulations to the Class of 2022! We're all here to join you in celebrating this landmark achievement," CSUSB President Tomás D. Morales said to the cheering graduates. "This is your moment."
Morales told the students they had every right to be proud of their accomplishment after living through the COVID-19 pandemic, which altered their personal and academic lives.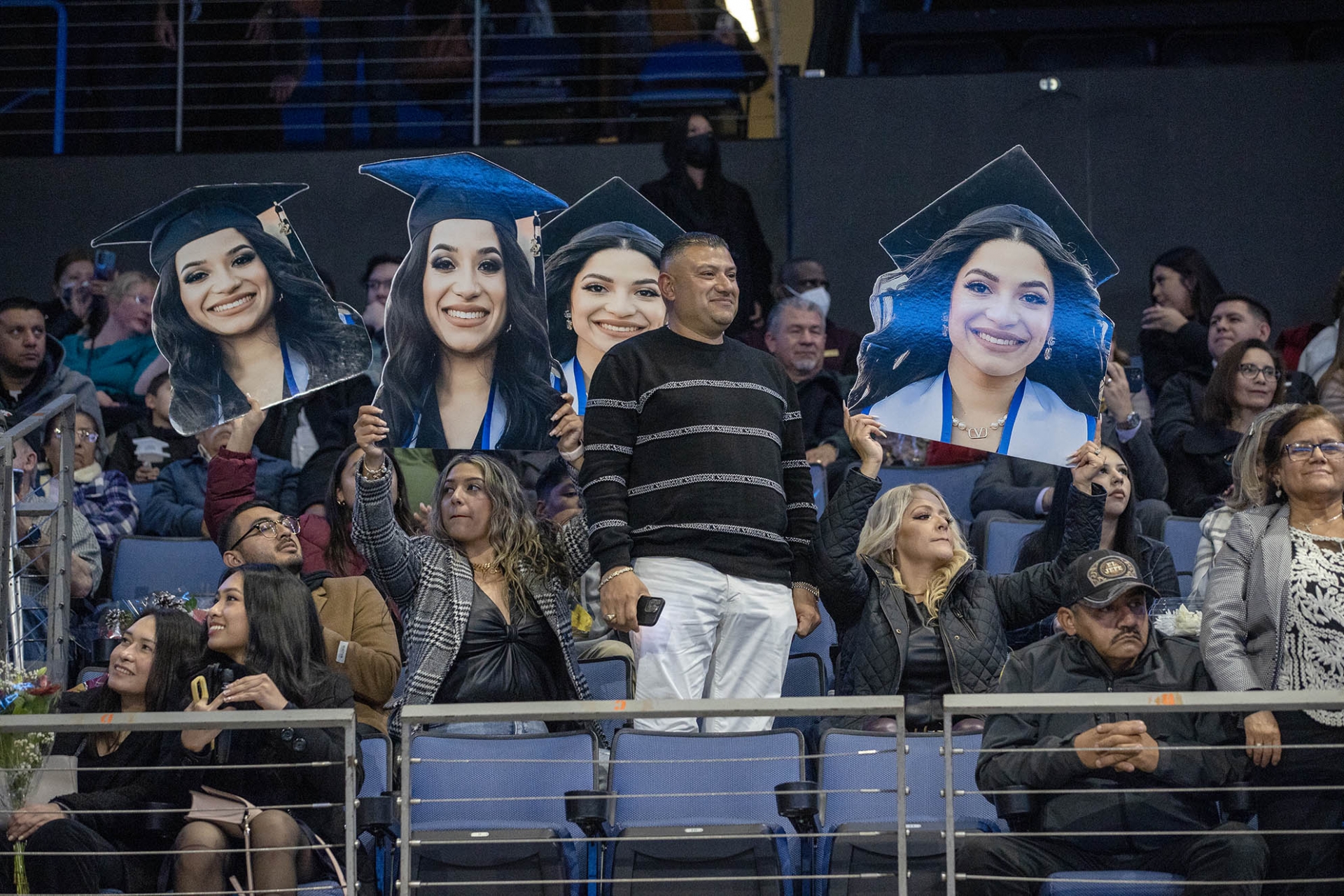 "You achieved the goal of earning your degree under some of the most difficult circumstances ever faced by a college class," Morales said. "The global pandemic has affected all of us and changed the way we live our lives. As you commemorate this meaningful accomplishment, take time to remember what it took to realize it."
"The majority of challenges we face in our lives are typically unforeseen and untimely. You have done far more than display the ability to face the unexpected; you have proven you can adapt, overcome and succeed," Morales said.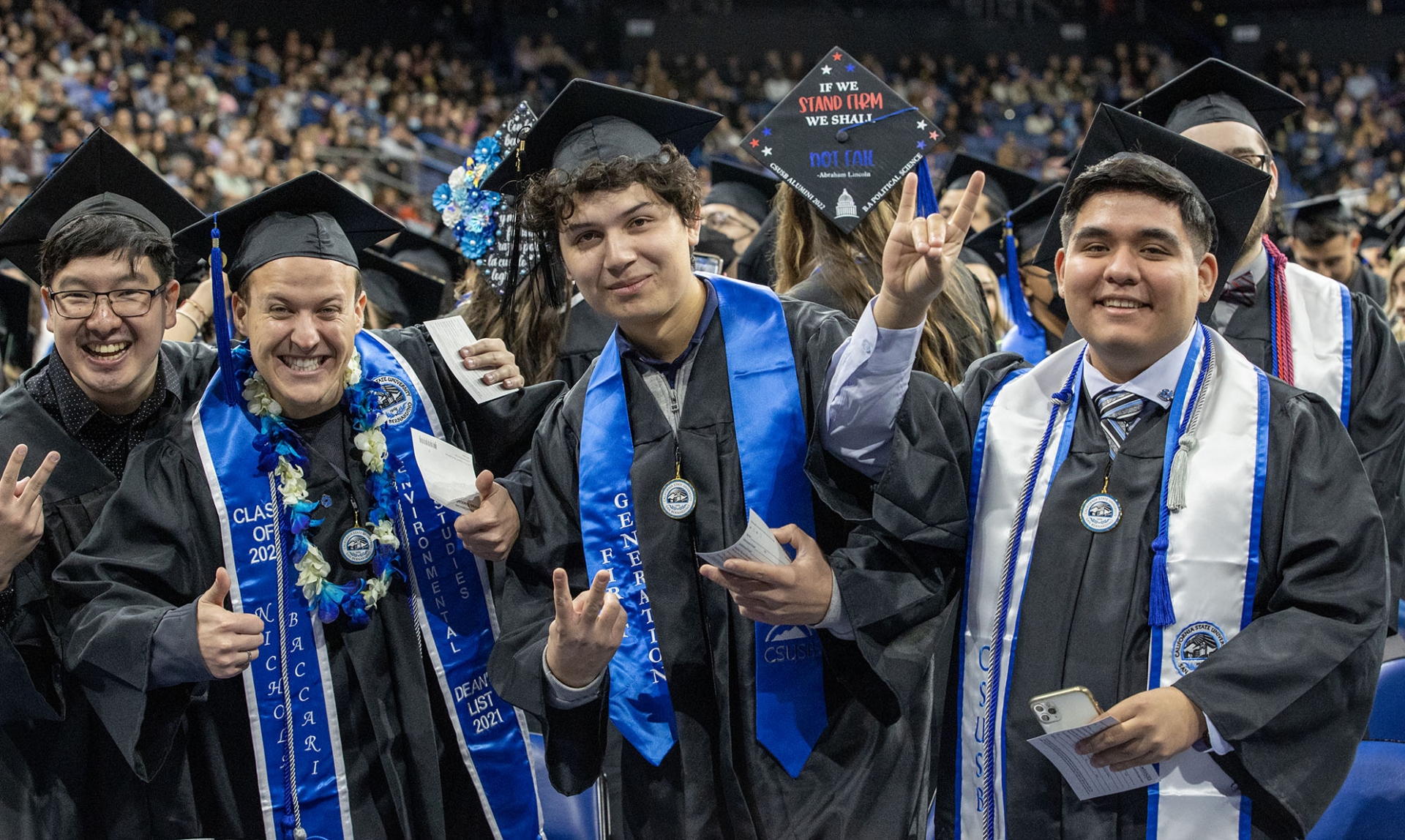 The university's two ceremonies were at 1 p.m. for the College of Arts & Letters, and the College of Social & Behavioral Sciences, and at 5:30 p.m. for the Jack H. Brown College of Business & Public Administration, the James R. Watson & Judy Rodriguez Watson College of Education, and the College of Natural Sciences.
For more information, visit the CSUSB Commencement page. Read the 2022 Fall Commencement Program here.