Civic forfeiture topic of next Conversations on Race and Policing
The power of police to seize – and keep – one's personal property based on mere suspicion of criminal activity will be the topic of discussion at the next Conversations on Race and Policing.
"Civil Forfeiture: How Is This Still a Thing?" is scheduled for 1 p.m. Wednesday, Oct. 26, on Zoom. The talk is free and open to the public, and can be accessed from a PC, Mac, Linux, iOS or Android at https://csusb.zoom.us/j/97960458784.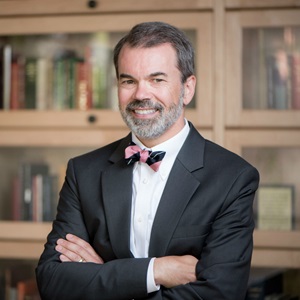 The talk by David Pimentel, a professor of law at the University of Idaho's College of Law, will focus on whether civil forfeiture is an important law enforcement tool, or an invitation for abuse.
Pimentel has written on the subject of forfeiture reform, as well as on issues of child protection. His work has been cited by state and federal courts, overturning convictions against parents and caregivers, and in overturning forfeitures.
He has an international reputation in the field of post-conflict justice and rule of law, and has taught and lectured on related topics such as cultural imperialism in rule of law promotion, legal pluralism, judicial restructuring and governance, throughout the world. Pimentel is currently at the University of Graz, Austria, where he is spending the year researching the impact of post-war judicial reform in Bosnia.
Conversations on Race and Policing, also known as CoRP, began in the aftermath of the May 25, 2020, death of George Floyd while in the custody of four Minneapolis, Minn., police officers. A video of the incident posted on social media led to widespread protests, the firing of four police officers, the arrest and conviction of one officer on a second-degree murder and related charges, the other three on charges of aiding and abetting second-degree murder – and a spotlight worldwide on race and policing.
The series has featured scholars, journalists, law enforcement officers, lawyers, activists, artists, educators, administrators and others from throughout the nation who shared their experience and expertise on issues related to race and policing.
More than 50 forums have taken place, and video recordings of the sessions are posted online on the Conversations on Race and Policing Lecture Series Archive. 
The fall lineup of Conversations on Race and Policing, each at 1 p.m. on Wednesdays, include:
The series is organized by CSUSB students, staff and faculty, including recent history master of arts graduate, Cecelia Smith; history master of arts student Matt Patino; Mary Texeira, professor emerita, sociology; Jeremy Murray, professor of history; Robie Madrigal, public affairs/communication specialist for the CSUSB John M. Pfau Library; and community member Stan Futch, president of the Westside Action Group.
For more information, contact Robie Madrigal at rmadriga@csusb.edu or Jeremy Murray at jmurray@csusb.edu.