Look here first!
Download CSUSB Core Identity Logos, Extension Logos and Spirit Marks
If you have any questions about the website or how to download files within the website, you can email logo@csusb.edu for help or call the Office of Strategic Communication at 909.537.5007.
Looking for something else?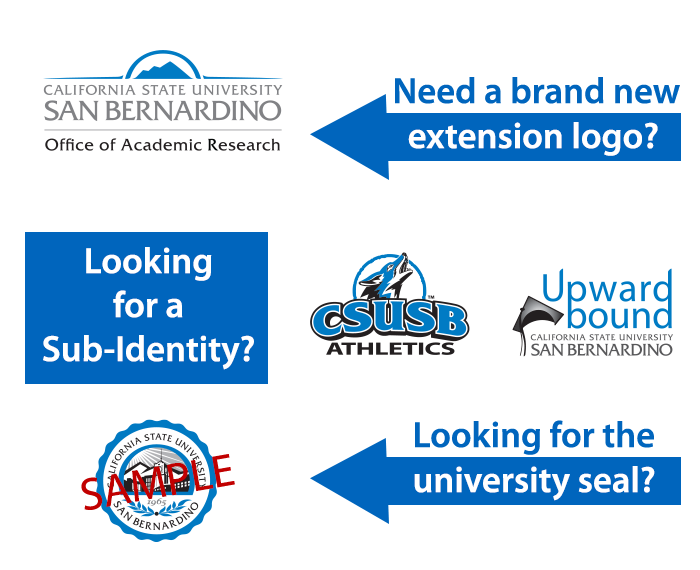 Didn't find what you where looking for? Need a new extension logo?
Please note that the Office of Strategic Communication must typeset extension logos so they remain consistent from one to the next. Do not create a new extension logo on your own.
Logo Release Information
The Office of Strategic Communication must approve all items using the logo before they are printed, released or used on a live website. Use our Logo Approval Request Forms. Please refer to the Visual Identity Manual for complete visual identity guidelines and the CSUSB Brand Manual for how to tell the CSUSB story. 
Official CSUSB merchandise and promotional items fall under the licensing agreement the university holds with Learfield Licensing Partners. Before producing any item that includes CSUSB trademarks, including our name, you must have design approval from the Office of Strategic Communication and use an approved licensed vendor. See our Guide to Buying CSUSB Products for more information.