We currently support Outlook and Apple Mail email clients. For questions and assistance please contact the Office of Strategic Communication at logo@csusb.edu
Using your mouse, highlight the signature from the bottom up, ensuring that all the text and the logo are selected.
Right-click "Copy" (CTRL + C Windows, CMD + C Mac OSX)
Open your email client (eg. Microsoft Outlook, Apple Mail) and navigate to your signature settings.
In your signature settings, Paste (CTRL + V Windows, CMD + V Mac OSX) the copied content into the signature field.
Update Name, Title, Unit, Email address and save.
Basic Rules
Refrain from using fonts other than Helvetica, Verdana or Arial;
Please maintain a font size of 10pt or 13px;
Don't alter the proportions or spatial relationships of the logo or its parts.
Advanced Users
Advanced users can download a ZIP file containing HTML that can be embedded into your email client. This option can be used in web-based email application and other email clients such as Thunderbird. Download one or both of the HTML files below and either attach the file or open in a plain text editor and copy and paste the HTML code into your signature settings.
---
On-campus Email Signature


Your Name
Your Title
Office/Dept. or Unit Name
California State University, San Bernardino
Office (909) 537-5000
Cell (909) 537-5000
YourEmail@csusb.edu
www.csusb.edu
Off-campus Email Signature


Your Name
Your Title
Office, Dept. or Unit Name
California State University, San Bernardino
5500 University Parkway
San Bernardino, CA 92407-2393
Office (909) 537-5000
Cell (909) 537-5000
YourEmail@csusb.edu
www.csusb.edu


Your Name
Your Title
Office/Dept. or Unit Name
California State University, San Bernardino
Office (909) 537-5000
Cell (909) 537-5000
YourEmail@csusb.edu
www.csusb.edu


Your Name
Your Title
Office, Dept. or Unit Name
California State University, San Bernardino
5500 University Parkway
San Bernardino, CA 92407-2393
Office (909) 537-5000
Cell (909) 537-5000
YourEmail@csusb.edu
www.csusb.edu


Your Name
Your Title
Office/Dept. or Unit Name
California State University, San Bernardino Palm Desert Campus
Office (760) 341-2883
Cell (760) 341-2883
YourEmail@csusb.edu
pdc.csusb.edu


Your Name
Your Title
Office, Dept. or Unit Name
California State University, San Bernardino Palm Desert Campus
37500 Cook Street
Palm Desert, CA 92211
Office (760) 341-2883
Cell (760) 341-2883
YourEmail@csusb.edu
pdc.csusb.edu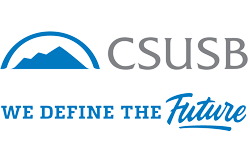 Your Name
Your Title
Office/Dept. or Unit Name
California State University, San Bernardino
Office (909) 537-5000
Cell (909) 537-5000
YourEmail@csusb.edu
www.csusb.edu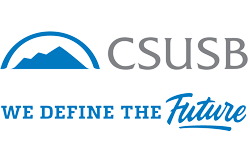 Your Name
Your Title
Office, Dept. or Unit Name
California State University, San Bernardino
5500 University Parkway
San Bernardino, CA 92407-2393
Office (909) 537-5000
Cell (909) 537-5000
YourEmail@csusb.edu
www.csusb.edu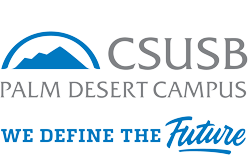 Your Name
Your Title
Office/Dept. or Unit Name
California State University, San Bernardino Palm Desert Campus
Office (760) 341-2883
Cell (760) 341-2883
YourEmail@csusb.edu
pdc.csusb.edu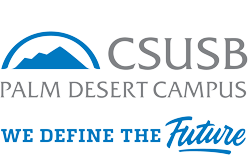 Your Name
Your Title
Office, Dept. or Unit Name
California State University, San Bernardino Palm Desert Campus
37500 Cook Street
Palm Desert, CA 92211
Office (760) 341-2883
Cell (760) 341-2883
YourEmail@csusb.edu
pdc.csusb.edu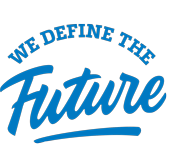 Your Name
Your Title
Office/Dept. or Unit Name
California State University, San Bernardino
Office (909) 537-5000
Cell (909) 537-5000
YourEmail @csusb.edu
YourEmail@csusb.edu
www.csusb.edu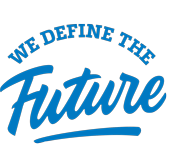 Your Name
Your Title
Office, Dept. or Unit Name
California State University, San Bernardino
5500 University Parkway
San Bernardino, CA 92407-2393
Office (909) 537-5000
Cell (909) 537-5000
YourEmail @csusb.edu
YourEmail@csusb.edu
www.csusb.edu


Your Name
Your Title
Office/Dept. or Unit Name
California State University, San Bernardino
Office (909) 537-5000
Cell (909) 537-5000
YourEmail@csusb.edu
www.csusb.edu


Your Name
Your Title
Office, Dept. or Unit Name
California State University, San Bernardino
5500 University Parkway
San Bernardino, CA 92407-2393
Office (909) 537-5000
Cell (909) 537-5000
YourEmail@csusb.edu
www.csusb.edu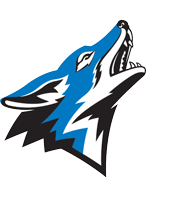 Your Name
Your Title
Office/Dept. or Unit Name
California State University, San Bernardino
Office (909) 537-5000
Cell (909) 537-5000
YourEmail@csusb.edu
www.csusb.edu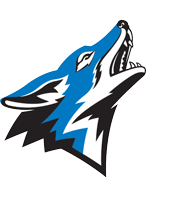 Your Name
Your Title
Office, Dept. or Unit Name
California State University, San Bernardino
5500 University Parkway
San Bernardino, CA 92407-2393
Office (909) 537-5000
Cell (909) 537-5000
YourEmail@csusb.edu
www.csusb.edu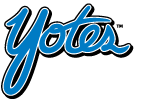 Your Name
Your Title
Office/Dept. or Unit Name
California State University, San Bernardino
Office (909) 537-5000
Cell (909) 537-5000
YourEmail@csusb.edu
www.csusb.edu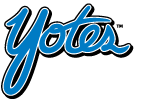 Your Name
Your Title
Office, Dept. or Unit Name
California State University, San Bernardino
5500 University Parkway
San Bernardino, CA 92407-2393
Office (909) 537-5000
Cell (909) 537-5000
YourEmail@csusb.edu
www.csusb.edu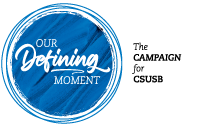 Your Name
Your Title
Office/Dept. or Unit Name
California State University, San Bernardino
Office (909) 537-5000
Cell (909) 537-5000
YourEmail@csusb.edu
www.csusb.edu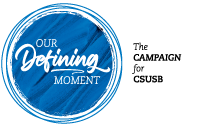 Your Name
Your Title
Office, Dept. or Unit Name
California State University, San Bernardino
5500 University Parkway
San Bernardino, CA 92407-2393
Office (909) 537-5000
Cell (909) 537-5000
YourEmail@csusb.edu
www.csusb.edu


Your Name
Your Title
Office/Dept. or Unit Name
California State University, San Bernardino
Office (909) 537-5000
Cell (909) 537-5000
YourEmail@csusb.edu
www.csusb.edu


Your Name
Your Title
Office, Dept. or Unit Name
California State University, San Bernardino
5500 University Parkway
San Bernardino, CA 92407-2393
Office (909) 537-5000
Cell (909) 537-5000
YourEmail@csusb.edu
www.csusb.edu