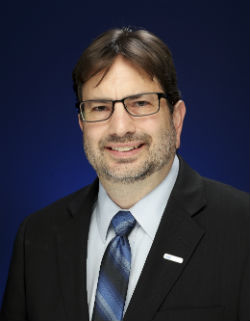 Welcome to the Office of Undergraduate Studies (UGS)
Dean's Message
A message from Craig R. Seal, Ph.D., Dean, Office of Undergraduate Studies at California State University, San Bernardino.
 
Welcome to the Office of Undergraduate Studies (UGS) at California State University, San Bernardino (CSUSB).  Our mission is to supports holistic academic services through various departmental programs and resources that promote equity, retention, timely graduation and student defined success for all undergraduate students.
Our Services include Advising and Academic Services, Early Assessment Program (EAP), Early Start Program (ESP) and Coyote First Step (CFS), Educational Opportunity Program (EOP) and Renaissance Scholars Program, English Language Support Center, Student Assistance in Learning (SAIL), Student Mentoring Program (SMP), Student Success and Equity Programs, Supplemental Instruction (SI), Tutoring Center, University Honors Program, and the Writing Center; as well as the Student Success Studio (S3) at our Palm Desert Campus.
To serve our students, we collaborate with faculty and staff across our campus community, as well as our off-campus partners to promote the success of all our students.
Please review our Services for more information on each of our programs and collaborations.  If you have any comments or questions, please let us know.  As always, it is pleasure to serve.
Craig R. Seal, Ph.D.
Dean, Office of Undergraduate Studies
California State University, San Bernardino
5500 University Parkway, San Bernardino, CA 92407
University Hall, Room 352 (UH-352)
909-537-5735 / cseal@csusb.edu