Covid-19 Message
We are open and ready to support you!
As we continue to monitor and meet established safety guidelines in response to the novel coronavirus (COVID-19) outbreak, our offices are still open and operating in a virtual format. You can reach us by phone at (909) 537-5493 or via email at raffma@csusb.edu. We will respond as quickly as possible. Please keep a close watch for new announcements. Many of them, as well as several resources, can be found on CSUSB's dedicated COVID-19/Coronavirus Information web page.
Thank you and stay safe.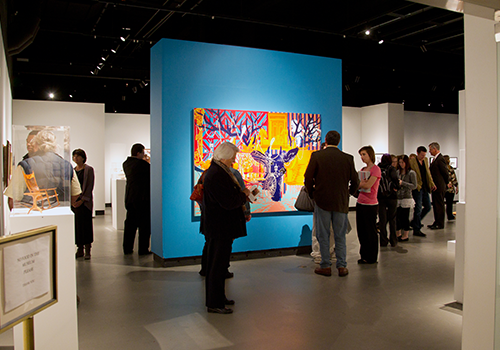 Become a Member
Members of RAFFMA at Cal State San Bernardino help provide numerous cultural resources to the community and surrounding Inland Empire Region. Each membership supports museum exhibitions, receptions and an active program of cultural and educational activities.
Aside from receiving all the wonderful benefits that come with being an active contributor to our communities' cultural awareness, Members of RAFFMA receive a personalized membership card, exclusive exhibition previews on opening receptions, a 15 percent discount on museum publications and so much more! 
Membership Levels and Benefits
For more information regarding membership, please contact RAFFMA Marketing, Membership and Engagement Coordinator at miranda.canseco@csusb.edu