Front Office
HP-120 is the department front office where you can find the kinesiology administrative support.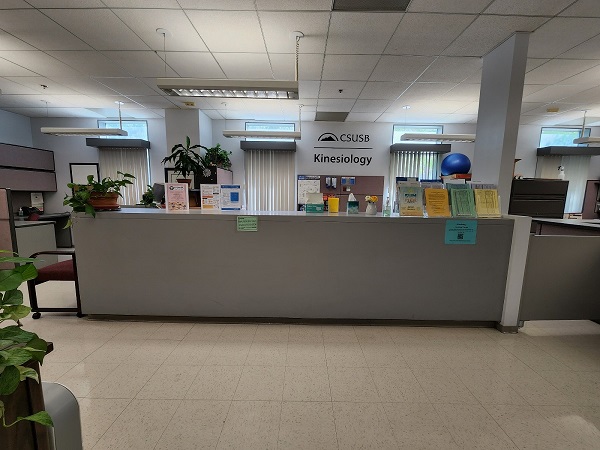 Pictured: (above) Entrance to Department Office, (below) Department Office Interior 
How to Make an Advising Appointment
We encourage you to be attending advising through the CNS advising center or through your faculty advisors. Seeking advising to ensure you are on track for graduation is critical in your academic program. Click the link below for more information.
How to Make an Advising Appointment