Physical Education and Adapted Physical Education (PEAPE):
The Physical Education and Adapted Physical Education (PEAPE) concentration is for people interested in becoming physical education teachers and/or adapted physical education teachers. The concentration prepares undergraduate students to go into the teacher education credential program. Formerly known as Pedagogy concentration.  The two units from the KINE core count toward the PEAPE concentration. For students in the PEAPE concentration KINE 3700 meets the requirements for GE Upper Division Scientific Inquiry (B5). Students in the PEAPE concentration are eligible to obtain the added authorization for Adapted Physical Education during the credential program through the college of education. 
Our PEAPE students pursue careers in:
Physical Education Teacher
Adapted Physical Education Teacher
Coaching
Our PEAP alumni find employment at:
Our PEAPE alumni attend credential program at:
California State University, San Bernardino
Azusa Pacific University
Redlands University
Cal Poly Pomona
---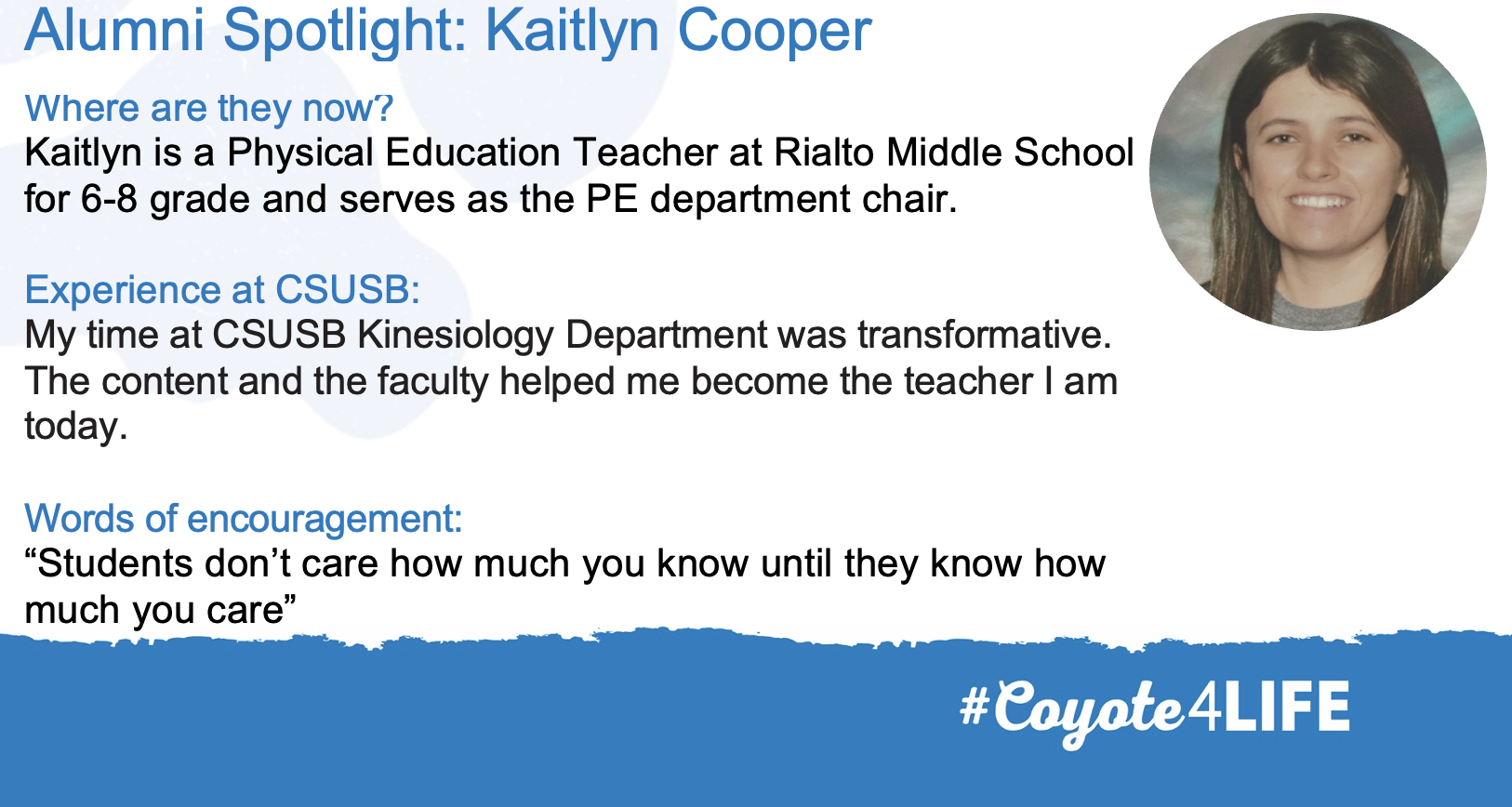 Teaching Credential Programs
Adapted Physical Education Added Authorization
- The Adapted Physical Education (APE) Added Authorization allows an individual to teach special needs students who are precluded from participating in a general education physical education program or a specially designed physical education program as determined by the local level special education assessment. View the
. The APE Added Authorization is an add-on authorization for the holder of a valid prerequisite credential. View the APE Added Authorization Admissions File Requirements.
Single Subject - The Bachelor of Science in Kinesiology is approved as a single subject matter teaching credential program. In addition to the requirements of the major, students must complete certain prerequisites to the teacher education program. For information about the professional education component, admission to the teacher education program or specific requirements for the single subject matter waiver program please contact the CASE Office located in CE-102 at 909-537-7401.
Kinesiology Physical Education and Adapted Physical Education majors may find the following link to a YouTube video helpful and informative: Making the Most of Physical Education.