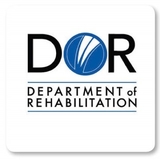 Three Easy Steps to Send an Authorization for Services to the Institute for Research, Assessment, and Professional Development
The name for the authorization has been changed by Sacramento to the following for Comprehensive Vocational Evaluations and Situational Assessments:
University Enterprises Corporation at CSUSB
5500 University Parkway
San Bernardino, CA 92407
Step 1: Create a DoR Authorization for Comprehensive Vocational Evaluation
Rate: $198 per day for individual services - Comprehensive Vocational Evaluation
Procedure Code: 49CRPid
Aware Vendor: #92407
Location: #0092407
Maximum allowable lodging in Orange County and Inland Empire is $90.00/night + taxes
Maximum allowable lodging in San Diego County is $125.00/night + taxes
Aware Service Provider Lodging Code: 165C
Aware Service Provider Mileage Code for Private Vehicles: 167A
Aware Service Provider Meals Code: 165D
Aware Service Provider Other Code: 165E
Aware Service Provider Parking Code: 165A
Create a DoR Authorization for Situational Assessment
Rate: $48 per hour for individual services – Situational Assessment
Procedure Code: 47CRPih
Aware Vendor: #92407
Location: #0092407
Clients visiting Cal State San Bernardino facility for services:
Authorization will need to include $5 per day for parking. The Institute for Research, Assessment & Professional Development is located in Room CE-120, College of Education Building on the California State University San Bernardino campus. Purchase the parking permit at the main Parking Kiosk, located at 5500 University Parkway. The East Parking Structure is located adjacent to the College of Education Building. See campus map for directions.
Step 2: Complete the appropriate referral form:
Comprehensive Voc. Eval. Referral Form
Situational Assessment Referral Form
Save the Form as a word document on your local computer.

Sample CVE and SA Authorization forms:
Travel Calculations: 
DOR Travel Authorization Information (2018)
Step 3: Submit completed Authorization, Referral Form, and Releases of Information via secure fax or e-mail (DO NOT MAIL ANY DOCUMENTS TO CSUSB).
E-mail: TheInstitute@csusb.edu - if you are unable to connect to your e-mail system through this link, copy & paste the e-mail address into your e-mail system.
Be sure to attach any relevant medical/psychological records to the e-mail with your Forms.

In lieu of e-mail you may also fax to the number listed below.
Secure Fax: 909-922-7580