CSUSB celebrates California Native American Day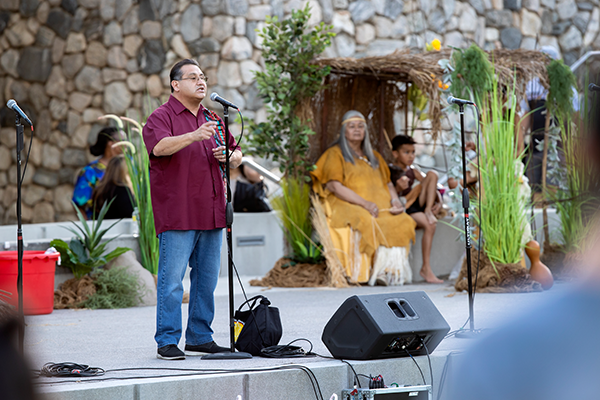 Cal State San Bernardino and the San Manuel Band of Mission Indians invited the university and surrounding community to celebrate California Indian culture, heritage and family during California Native American Day on Sept. 23.
The free event offered Cahuilla birdsongs and dancing, as well as Miwok and Yurok singing and dancing. Attendees had the opportunity to learn about Native American music, art and food of the Native peoples in this region.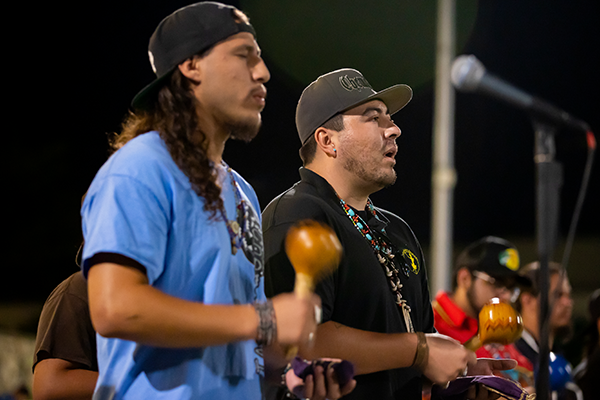 According to the California Native American Day website, the day is a time to celebrate and learn more about the distinctive cultures of the Native American people who are indigenous to California. It is a holiday celebrating Native American heritage and the triumphs and struggles of Indigenous People.
"The goal of California Native American Day is to promote awareness and appreciation (of) California's Native Americans," the website says. "This year, we're also celebrating the passage of AB 855. California's Legislature recently approved this historic measure designating the fourth Friday of September an official judicial holiday in recognition of California Native American Day."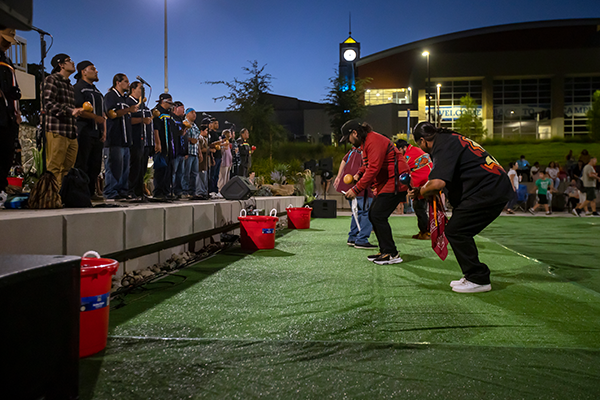 Sept. 23 also marked the day that California Gov. Gavin Newsom signed a tribal education bill as well as four others, backed by Assemblymember James Ramos, D-Highland, a CSUSB alumnus and the first California-born Native American elected to the state legislature, who was also in attendance at CSUSB's Friday event.
Assembly Bill 1703, the California Indian Education Act, encourages school districts, county offices of education and charter schools to form California Indian Education Task Forces with local tribes or tribes historically located in the region to share local history, discuss areas of concern and develop Native American curriculum and classroom material.