Mike Singer | CSUSB Office of Strategic Communication | (760) 341-2883, ext. 78107 | msinger@csusb.edu
CSUSB Palm Desert Campus Convocation welcomed campus community to new academic year
The Cal State San Bernardino Palm Desert Campus hosted its 9th Annual Student Convocation on Sept. 1 to welcome students, faculty, staff, distinguished members of the campus administration and friends of the Palm Desert Campus to the 2022-23 academic year.
CSUSB President Tomás D. Morales delivered the keynote address, sharing campus achievements and advice for students. Other speakers included Rafik Mohamed, interim provost and vice president for academic affairs; Paz Olivérez, vice president for student affairs; Jake Zhu, dean of the Palm Desert Campus; Sarah Lopez, vice president of Associated Students Inc., Palm Desert Campus; and Jason Davalos, PDC student speaker.
The national anthem was sung by CSUSB Palm Desert Campus alumna, Samantha Valdez.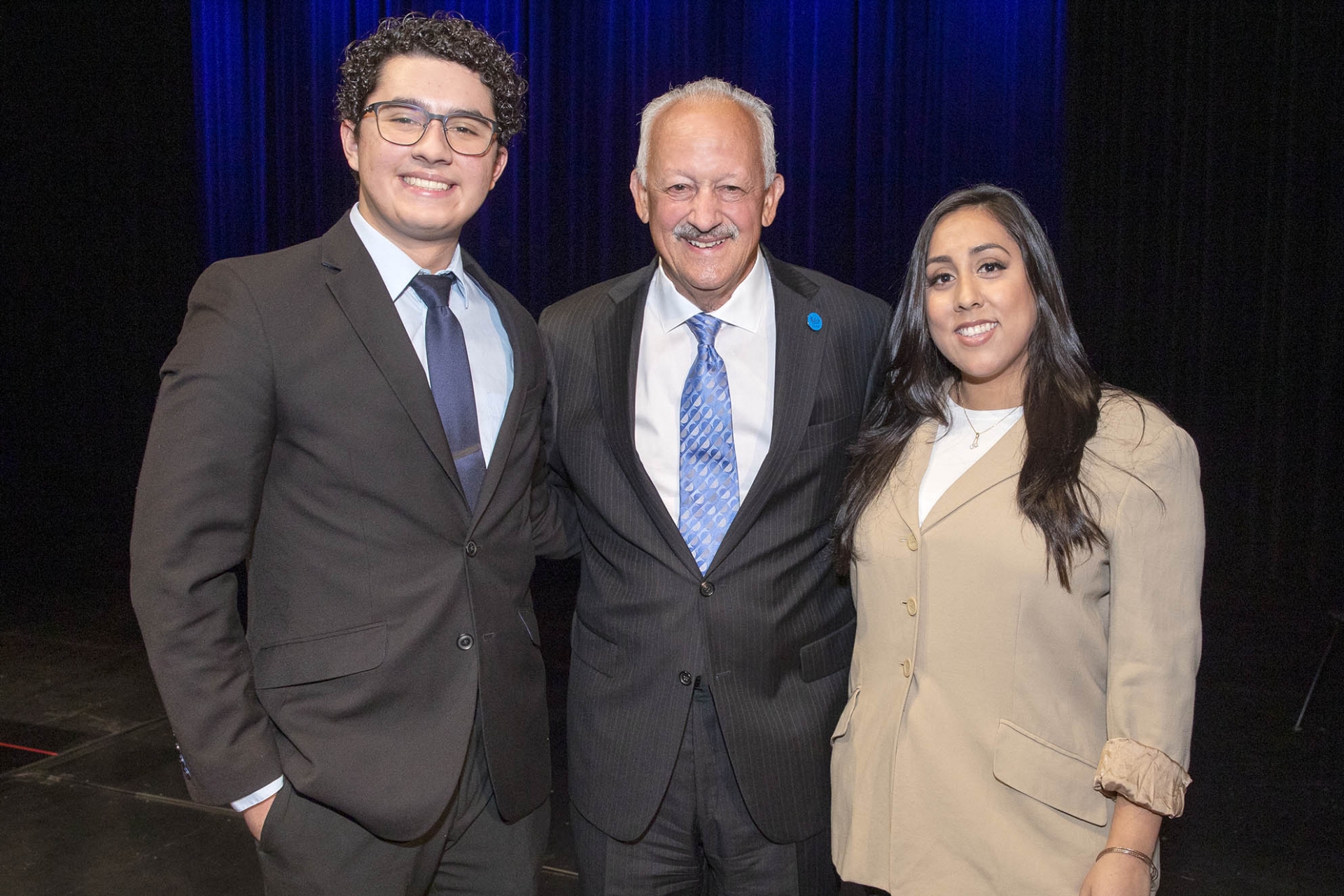 Following the ceremony, a Resource Fair for students was held, and the Rancho Mirage Student Center and Associated Students, Inc. hosted a Welcome Back Picnic for all attendees in the courtyard of the Palm Desert Health Sciences Building.
A video recording of the Convocation ceremony can be found on the CSUSB Palm Desert Campus homepage.
The CSUSB Palm Desert Campus offers bachelor's and master's degrees, a doctorate in educational leadership, and teaching credentials and certificates. With more than 2,000 students, it is the Coachella Valley's four-year public university and plays a vital role in educating and training the region's growing population.
For more information about the CSUSB Palm Desert Campus, contact Mike Singer in the Office of Strategic Communication at msinger@csusb.edu or (760) 341-2883, ext. 78107, or visit the campus website at www.csusb.edu/pdc.