Modern China Lecture Series explores marriage fraud, gender-based violence and Chinese American women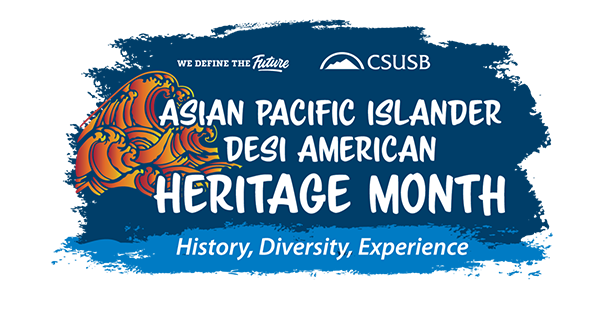 The next talk in the Modern China Lecture Series will focus on Chinese American women who are survivors of gender-based violence and considered as "of the law, though not its spirit" and impacted by discourses of "fraud," such as through the federal Immigration Marriage Fraud Amendments of 1986.
"Law and Racial Translation: Marriage Fraud Amendments, Gender-Based Violence, and Chinese American Women" will be presented by Lee Ann S. Wang, assistant professor of Asian American Studies at UCLA, at 10:30 a.m. Wednesday, May 4, on Zoom.
The talk is free and open to the public. No advance registration is required. The talk can be accessed at https://csusb.zoom.us/j/388207496.
The Immigration Marriage Fraud Amendments of 1986 establish a two-year conditional permanent resident status for non-U.S. citizen spouses and their sons and daughters who become permanent residents through marriage or as immediate relatives. A conviction under the law meant deportation if there was a determination that the marriage was used to evade immigration laws, if the marriage was legally annulled, or if a fee was paid as part of the marriage arrangement.
In an abstract of her talk, Wang wrote, "My conversation draws from ethnographic interviews with non-profit legal advocates whose work constantly comes up against the charge of 'fraud' poised as measures of legal fairness rather than a violence used to establish the racial value of the foreign subject to marriage law. That is, immigrant women whose legal status is dependent on their citizen spouse, must first disprove 'fraud' and must do so by proving their desires match that of their citizen spouse and not their own. I argue that 'immigration marriage fraud' is a legal fiction that actually reproduces racial and gender violence against Asian immigrant women. We might locate not only the absence of the law's ability to address violence, but the presence of violence in the law itself."
Wang has taught courses on Asian Americans and law, gender and sexuality studies, feminist theory, immigration law and public policy, gender violence and policing, social welfare policy, and legal intimacies. She is a former UC President's Postdoctoral Fellow at UC Berkeley School of Law and held faculty appointments in law and public policy, women, gender and sexuality studies, and ethnic studies at the University of Washington Bothell and visiting positions at the University of Hawai'i Mānoa.
The Modern China Lecture Series was initiated to promote awareness of important issues related to China for those on the CSUSB campus and in the community. In the series of more than 60 lectures, workshops, film screenings and roundtable forums since January 2014, China scholars from UC San Diego, UC Riverside, the Claremont Colleges, UCLA, USC, UC Irvine, Columbia, Oxford and other institutions have visited the CSUSB campus to share their expertise and opinions.
Speakers in the series have included specialists in history, economics, political science, philosophy, finance, security studies, literature, anthropology and other fields.
The series cosponsors this year are the CSUSB Department of History, the History Club/Phi Alpha Theta, the College of Social and Behavioral Sciences, the Intellectual Life Fund, and the Jack H. Brown College of Business and Public Administration.
For more information on the Modern China Lecture Series, contact Jeremy Murray, associate professor of history, at jmurray@csusb.edu.