Joe Gutierrez | Office of Strategic Communication | (909) 537-3007 | joeg@csusb.edu
Students and alumni flex their volunteer muscles for Coyote Cares Day
The eighth annual Coyote Cares Day saw Cal State San Bernardino students and alumni volunteering on and off campus with projects to help those less fortunate in honor of National Volunteer Week.
Coyote Cares Day is a day of volunteer service in local communities that provides CSUSB students with an understanding of the work of nonprofit organizations and engages the students through volunteer service, said Diane Podolske, director of the Office of Community Engagement.
CSUSB Alumni Relations also held a volunteer project to help foster youth using the theme of superheroes, said Crystal A. Wymer-Lucero, director of Alumni Relations.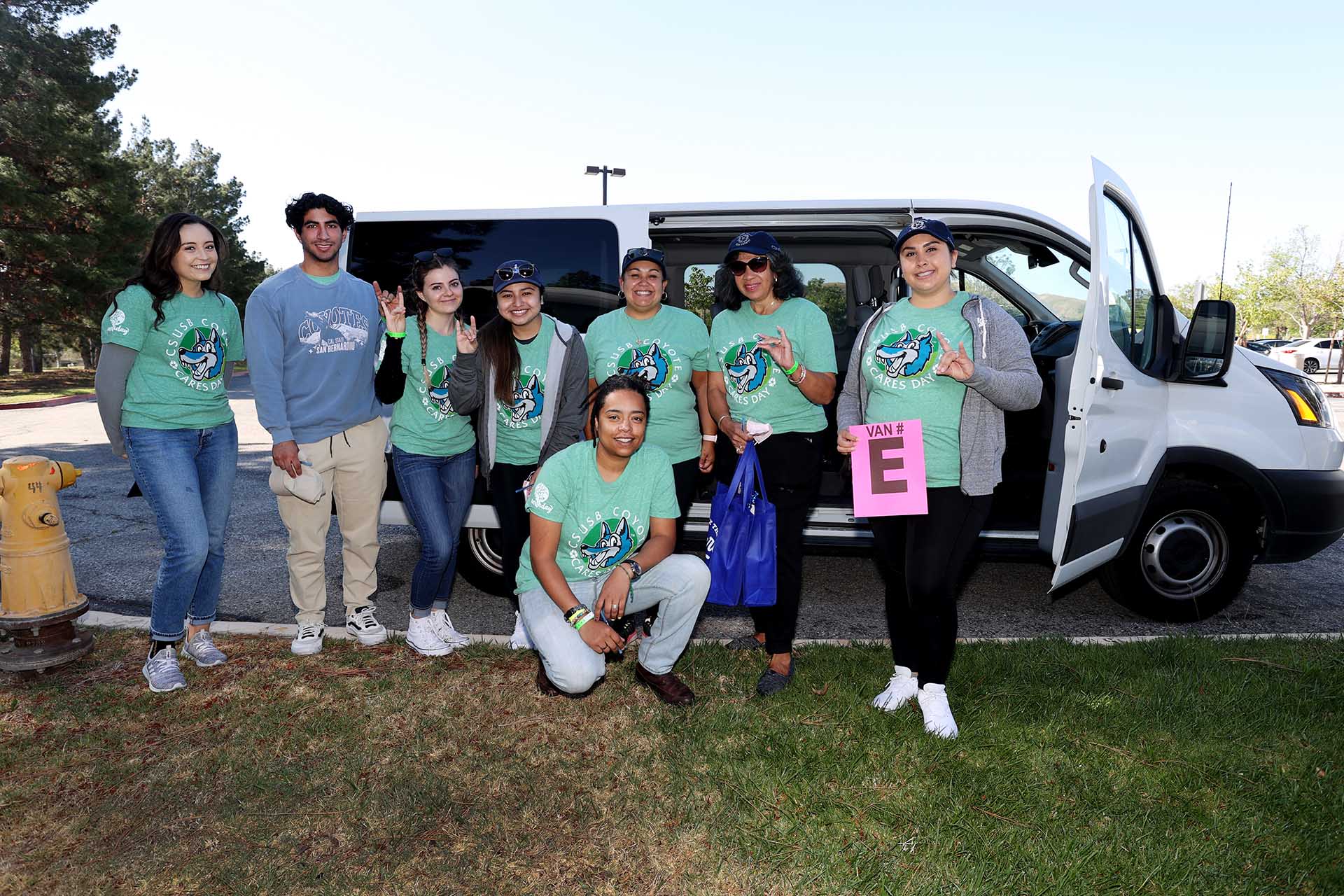 Podolske said more than 150 students participated in Coyote Cares Day. On campus, the student volunteers planted trees in front of the John M. Pfau Library and at the Coyote Garden.
The student volunteers also packed 50 duffle bags of supplies for foster youth when they are being moved from one foster home to another, Podolske said. Each duffle bag had a teddy bear, some hygiene items and a book.
"The duffle bags were made for foster youth to carry their clothes and personal items rather than having to put them into plastic trash bags," Podolske said. "It makes it more personal for them."
Off campus, the student volunteers cleaned up the baseball fields at the PAL Charter Academy in Muscoy, including redoing the baseball diamond and clearing off the field.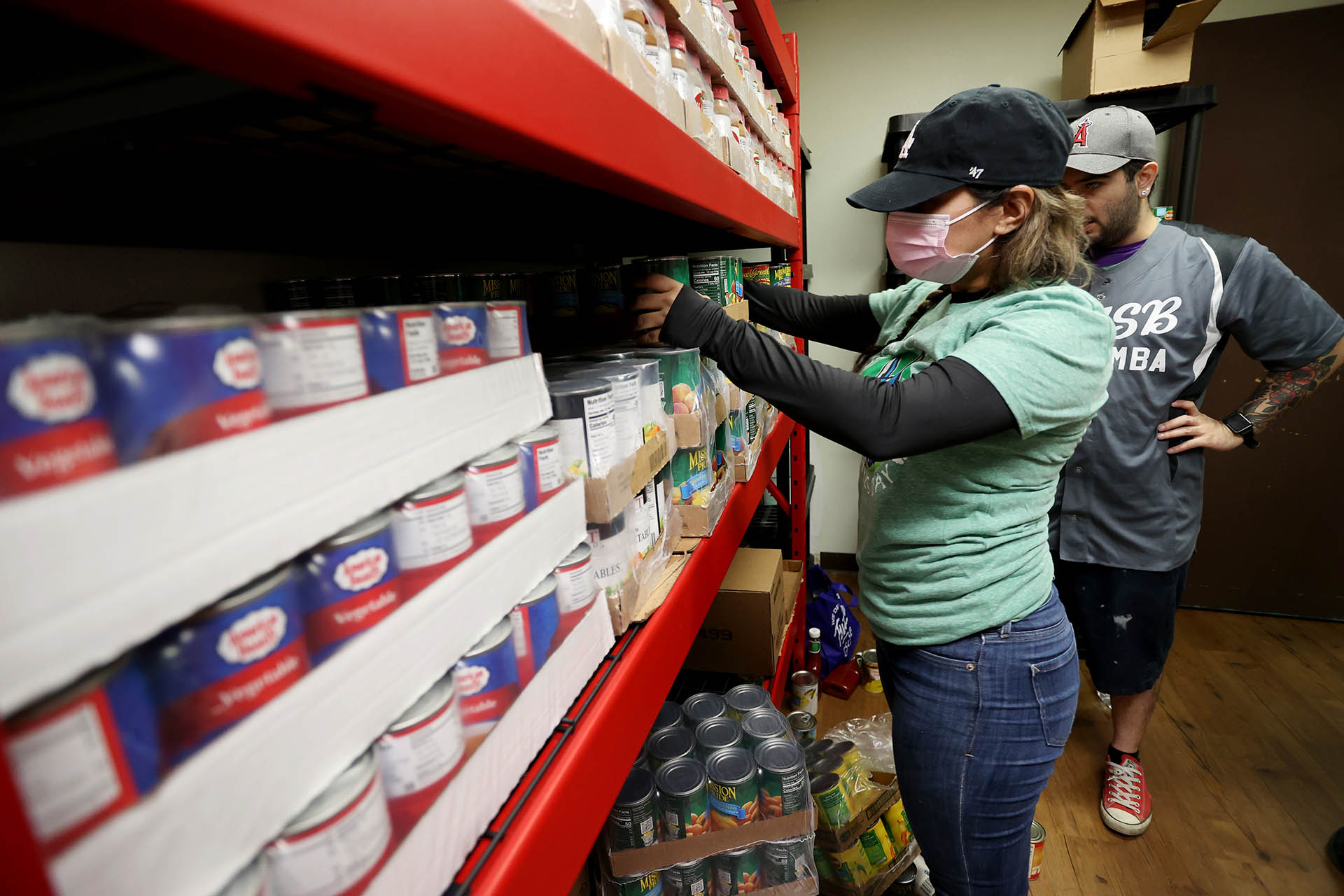 They also volunteered at the thrift store run by the San Bernardino City Mission in San Bernardino and at the city of Colton's Luque Community Center, where they helped reorganize the food pantry, Podolske said.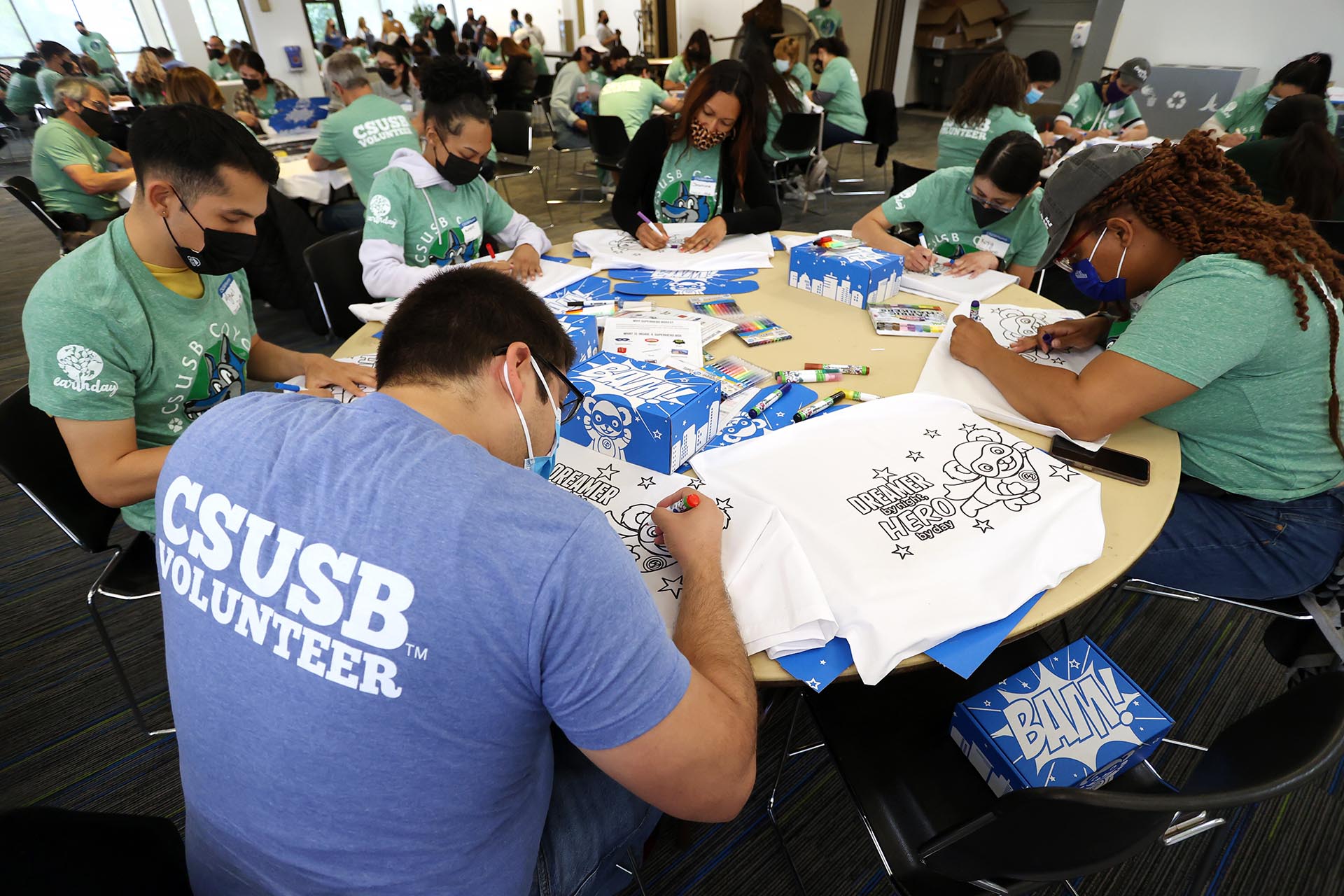 On campus, about 140 CSUSB alumni participated in a packing party at the Santos Manuel Student Union East. The alumni assembled 200 superhero boxes, which will be distributed to the Together We Rise nonprofit organization and ultimately distributed to foster youth, Wymer-Lucero said.
The student volunteers also packed 50 of the superhero boxes, Podolske said.
Each box contained a pillowcase, pencil case, mask, wristband and badge all in the superhero theme. Each of the alumni decorated a pillowcase and the superhero box.