Michael Singer | Office of Strategic Communication CSUSB Palm Desert Campus | (760) 341-2883, ext. 78107 | msinger@csusb.edu
CSUSB Palm Desert Campus faculty member assists historic Black churches go virtual

---
When things began to shut down in March 2020 due to the COVID-19 pandemic, Lacey Kendall, a faculty member at the Cal State San Bernardino Palm Desert Campus, saw a need to help local churches stream worship services to their congregations after being approached by a local pastor who wanted to know how to bring his congregation back to church, virtually.
And along the way, the effort also helped some of the area's historic Black churches keep their virtual doors open, too.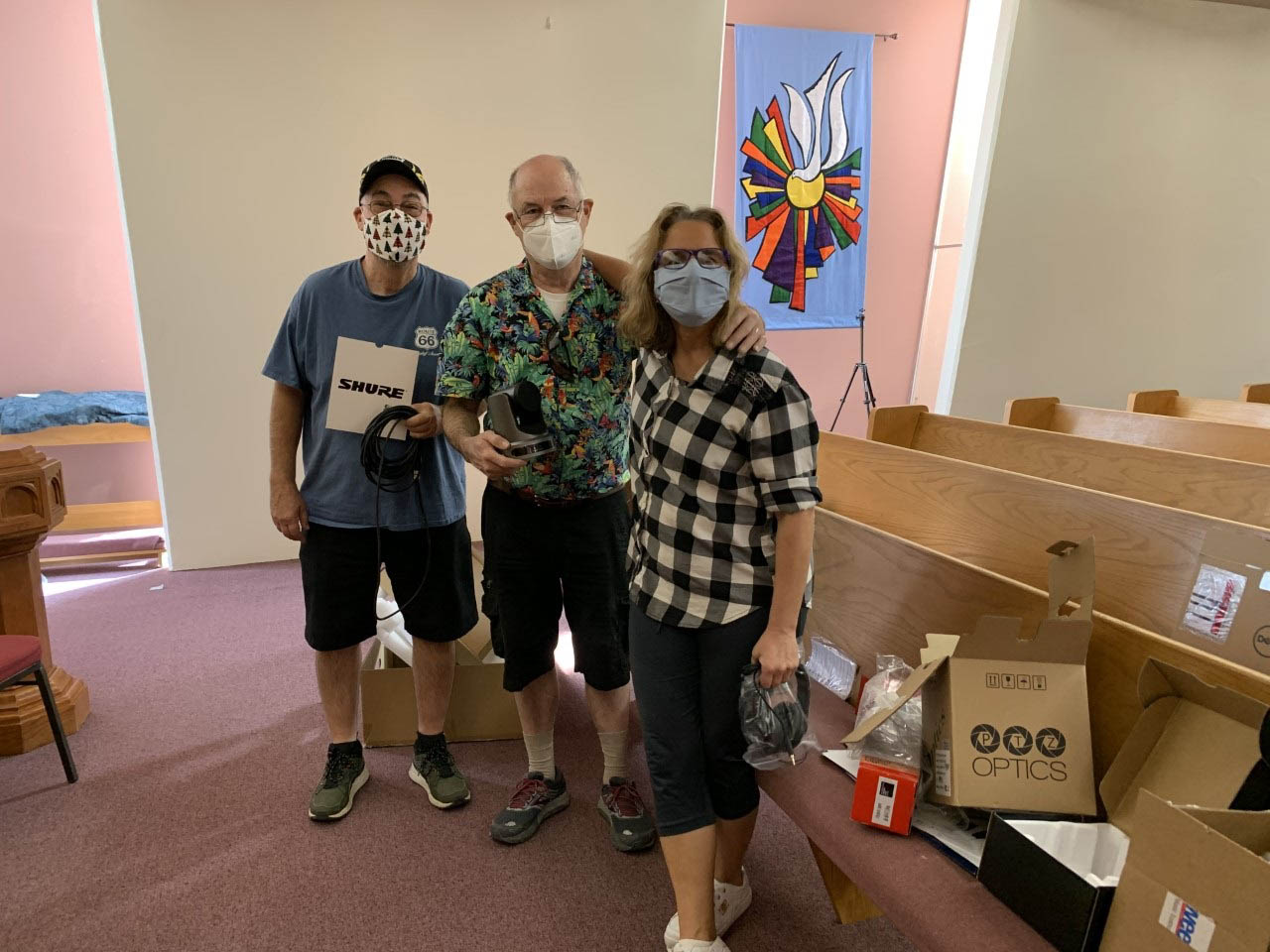 Lacey Kendall, far right, and some friends developed a system to help churches livestream their services. They are working to extend that assistance to some of the area's historic Black churches.
Kendall, who is also local broadcaster and media consultant, called upon friends James Trotter, assistant director of Academic Technologies and Innovation at CSUSB; Paul Allen, an engineer with the Sweetwater Corp.; and Craig King, information technologies director at Sunrise Christian Church, to put together a durable, affordable, easy-to-install and easy-to-operate system to make this happen.
"Many of their members are sick with the virus, plus the fear of getting sick has also caused others to stop engaging," said Kendall. "Seniors in their congregations, who have been with the churches for decades, have dropped out due to a lack of technology skills."
With the media package they put together, Kendall said, "members of any congregation would not have to download, purchase or learn any software. They would just click a link and a viewer would open up with a crisp picture and great audio on their phone or whatever other device they may have. Voila! They're back in church!"
In June, Kendall began installing this new technology kit at The Church in the Cove Community Presbyterian Church in Cathedral City, where the majority of the congregation consists of snowbirds from Canada who live in the Coachella Valley during the winter months. The kit has been installed completely and much of the congregation is re-joining the church again virtually. The congregation was so happy with the technology kit that they recommended Kendall and her team for a $150,000 grant to help other Presbyterian churches in need. The grant funds were received and have helped save more than 30 Southern California churches.
After aiding those congregations with the much-needed technology, Kendall says that she read a report that historic Black churches were closing en masse due to COVID-19.
She created a Facebook post asking people to recommend a historic, community-supporting, primarily Black church that needed help re-establishing communication with their congregation and stake holders. She took the first three suggestions that came in: New Life Christian Church of Fontana, The First Community Baptist Church of Desert Hot Springs and The First Baptist Church of Palm Springs.
Kendall says that the churches in Fontana and Palm Springs are currently being helped, but she is still trying to raise the funds to help the oldest church in Riverside County, The First Community Baptist Church of Desert Hot Springs, with the help of the U.S. Small Business Administration of Orange County/Inland Empire District Office.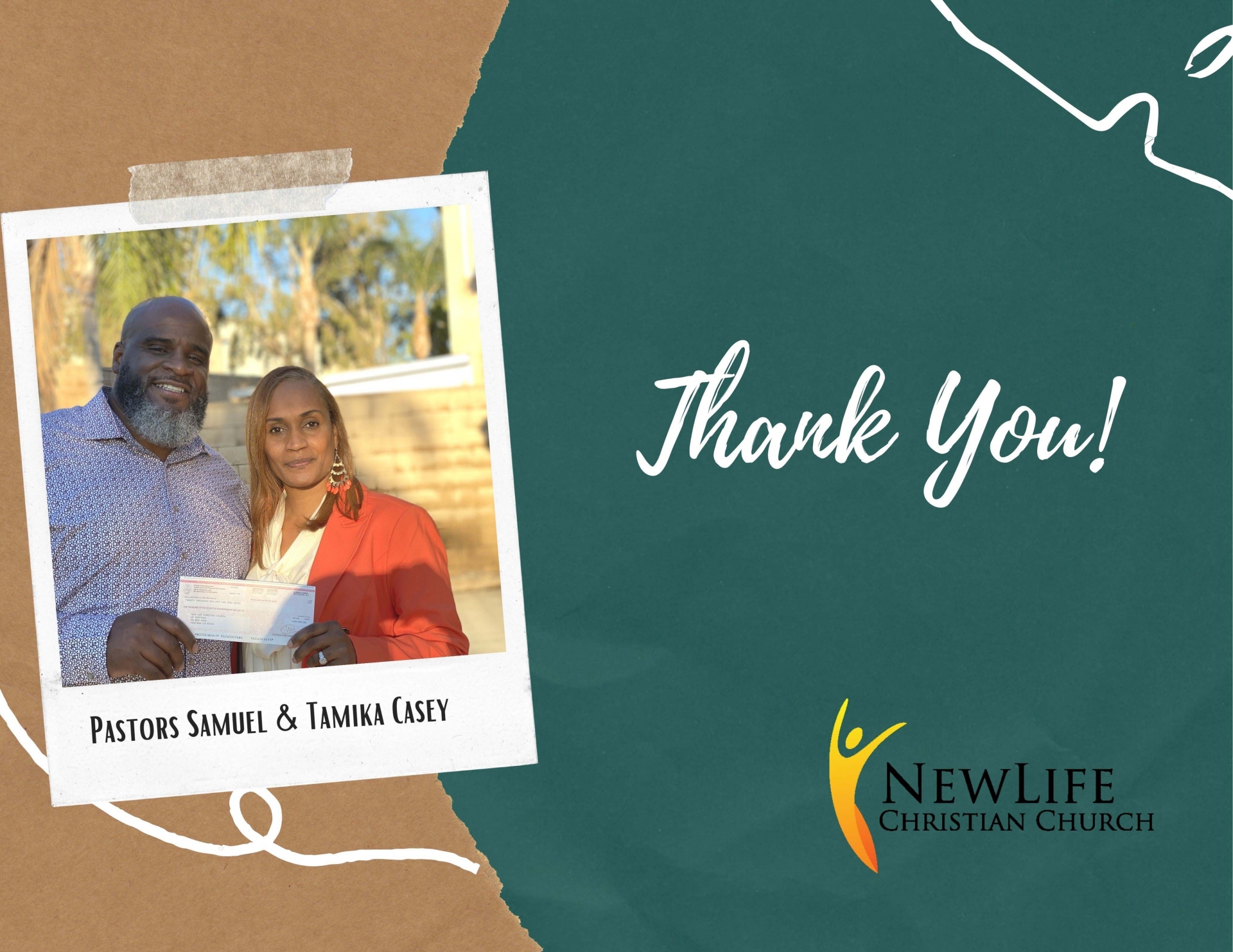 Momentum for the project continues to grow. Kendall and CSUSB students, including Brandon Barrow, an African-American student studying sociology, with a concentration in social service and community research, have spent countless hours researching grants, filling out applications and attending meetings with grant officials and those interested in helping the cause.
Each streaming kit costs around $3,500 and funding is coming in from various sources. The more funds received, the more churches that can be helped.
Recipients are grateful for the technology they are receiving so they can continue to connect with their congregants.
"We want to honor and celebrate individuals like Lacey Kendall of Cal State San Bernardino, who has been a wonderful partner to work with," said Pastor Samuel Casey of New Life Christian Church of Fontana. "She has afforded our ministry an opportunity to elevate our media platform with excellence and efficiency."
Kendall is not a member of any of the congregations, but says that she and friends in the media technology field are helping "because these churches offer so much support for our communities when we are suffering, but who helps them?"
Kendall is a member of the Building Wealth Initiative IE; a 501c3 nonprofit that has offered to oversee and distribute donations to sustain the Save the Church Technology Project.
For more information about the Save the Church Technology Project, or to support its work, contact Lacey Kendall via email at its909creative@yahoo.com or call (909) 890-6960.