Joe Gutierrez | CSUSB Office of Strategic Communication | (951) 236-4522 | joeg@csusb.edu
New music course comes to CSUSB
Cal State San Bernardino is expanding its music program with the CSUSB New Music Ensemble, a new course that will foster collaborations between music students and emerging Inland Empire composers.
Kevin Zhang, CSUSB music assistant professor of theory/composition and recipient of a 2020-21 mini grant, is serving as the director.
"I look forward to having this ensemble become a way of forging connections between our music students and the larger contemporary music communities in Southern California and the Inland Empire," Zhang said. "I hope for it to serve as a workshop resource to freely experiment with new and exciting artistic ideas, not bound to any specific genres or formats of presentation."
Zhang received a mini-grant that will provide startup funds for the ensemble for its inaugural 2020-21 season, allowing it to engage in a new-music commissioning project, as well as music rental, purchase, recording and production-related expenses.
The CSUSB New Music Ensemble is a student chamber ensemble dedicated to the study, preparation and performance of contemporary repertoire. In addition to serving as the laboratory ensemble of the department's music composition program, the ensemble is also committed to fostering new works, by commissioning and collaborating with other emerging and student composers from around the Inland Empire and beyond.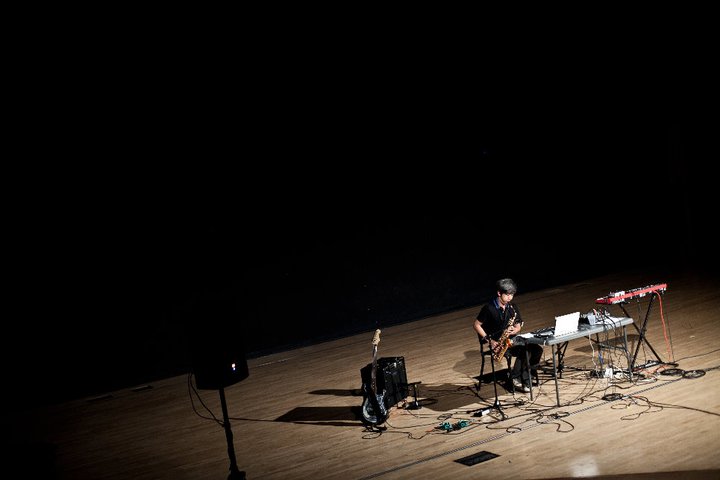 During most semesters, the ensemble will focus on a particular theme, such as (but not limited to) graphical notation, electronic music production, free improvisation, and/or interdisciplinary projects that combine music with elements of visual art, film, coding or video games. The group will also be regularly visited by guest composers giving presentations on their work in the contemporary music field.
Zhang's work as a composer and experimental musician involves writing for instrumental and vocal concert music along with electronic media, field recordings, digital signal processing, site-specific installations, and interdisciplinary projects involving film, theater and dance. He received an MFA from the Integrated Composition, Improvisation, and Technology program in experimental music at the University of California, Irvine, and a Ph.D. from the University of California, San Diego. Prior to coming to CSUSB, he had previously taught on the faculties of the Culture, Art, and Technology program at UCSD and the Hall-Musco Conservatory of Music at Chapman University.
To learn more about the ensemble, contact Kevin Zhang at kevin.zhang@csusb.edu and visit the CSUSB New Music Ensemble website.