Joe Gutierrez | CSUSB Office of Strategic Communication | (909) 537-5007 | joeg@csusb.edu
Larry R. Hygh Jr., Ed.D. | CSUSB Dept. of Communication Studies | (626) 755-6948 | Larry.Hygh@csusb.edu
CSUSB communication studies class hears directly from accomplished professionals
A former White House press secretary and an ABC News anchor kicked off a speaker series recently in public relations courses in the communication studies department at California State University, San Bernardino. 
Larry Hygh Jr., a full-time lecturer in CSUSB's Department of Communication studies, developed the speaker series for the three courses he is teaching this quarter: Comm 344 Public Relations Communication, Comm 442 Public Relations Campaigns, and Comm 542 Issue Management and Crisis Communication. 
Mike McCurry, who served in the White House from 1995 to 1998 as press secretary to President Bill Clinton, spoke to students in the Issue Management and Crisis Communication course. "PR is about how you put your best foot forward, how you promote the brand," McCurry said.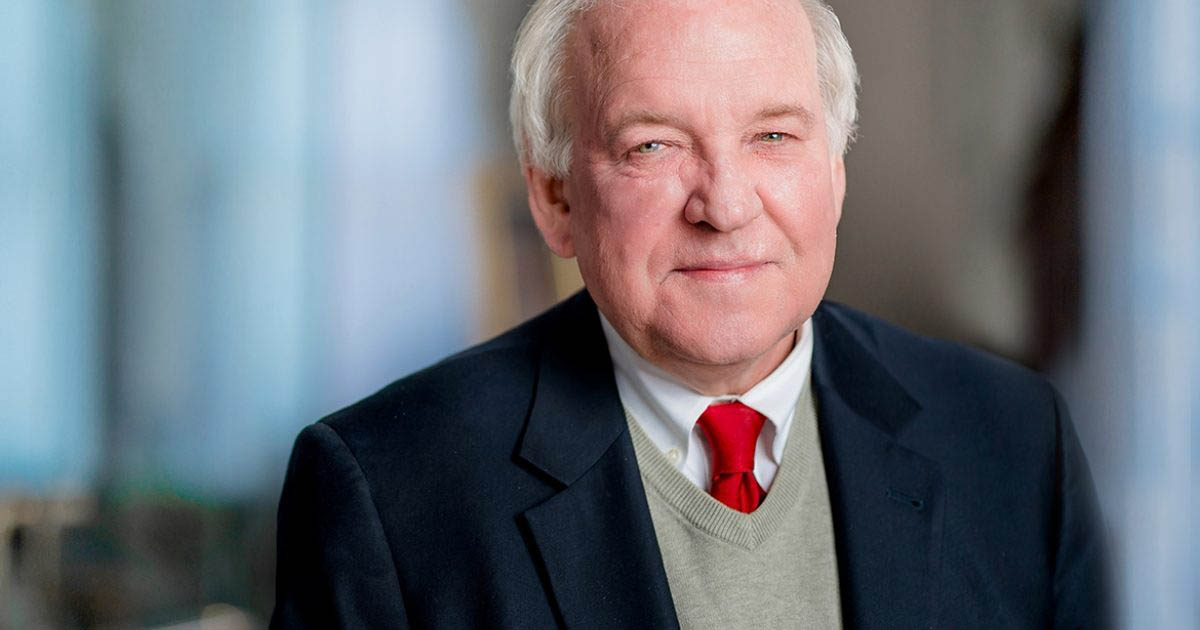 Mike McCurry
He began his presentation by outlining what he calls the "5 Cs" of communicating effectively during a crisis: credibility, candor, clarity, compassion and commitment. McCurry challenged the students to "have a sense of your own self and be centered."
McCurry is currently of counsel at Public Strategies Washington Inc., providing counsel on communications strategies and management to corporate and nonprofit clients. He is also a distinguished professor and director of the Center for Public Theology at Wesley Theological Seminary in Washington, D.C., concentrating on the intersections of faith, politics and public affairs. 
The Public Relations Communication course began the week with New York-based ABC News anchor and correspondent Kenneth Moton, who is responsible for covering major national and international news stories.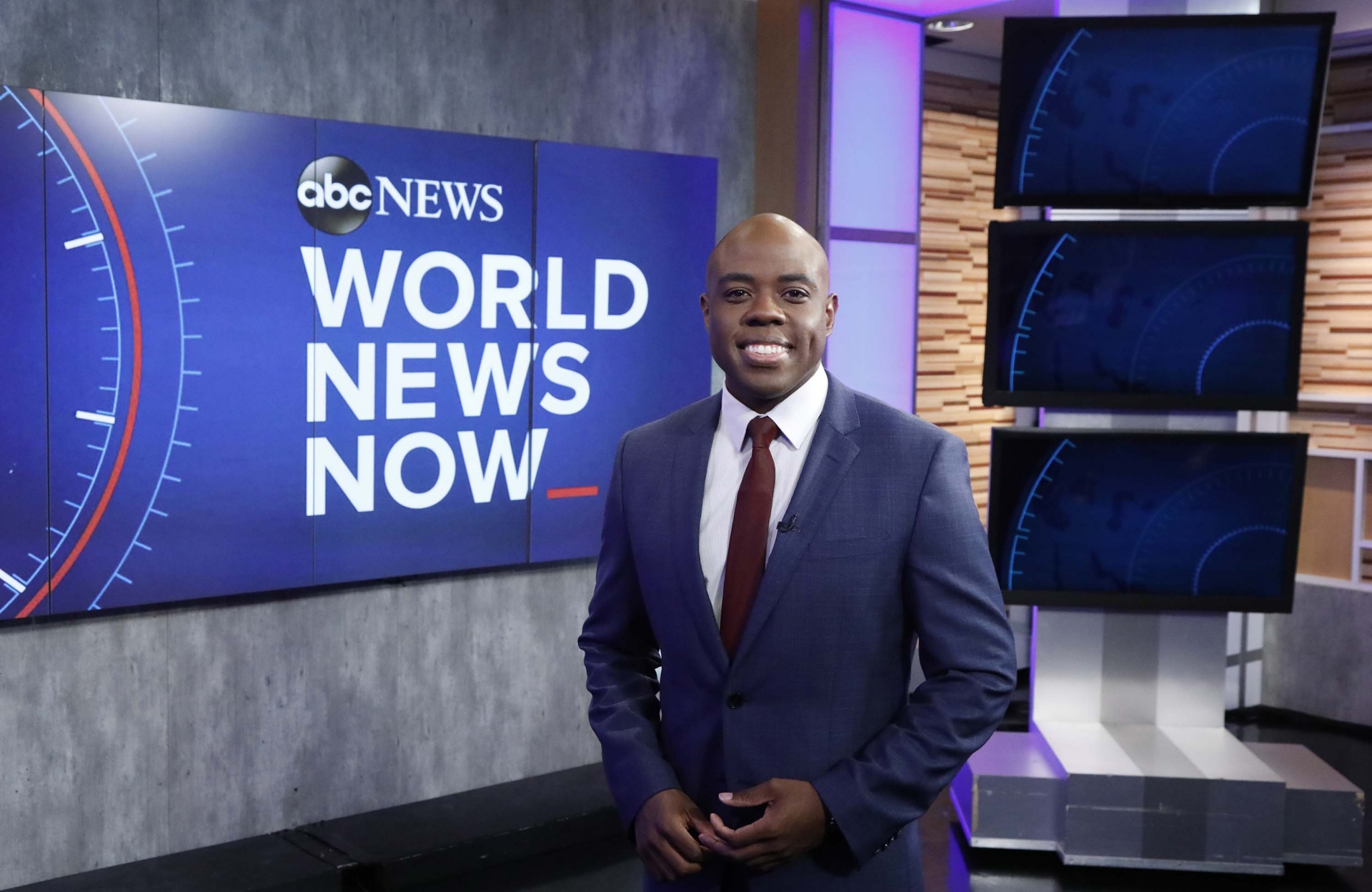 Kenneth Moton
He is the co-anchor of ABC's World News Now and America This Morning, and gave the students tips for writing, pitching stories to the media, and general public relations tips. "Build relationships with reporters and learn the media market," said Moton. He also encouraged students to be involved in their community. During World News Now the following morning he gave the class a "shout out" during "The Mix" segment.
Bryan Stewart, lead executive for the Parade Development Office at the Pasadena Tournament of Roses (Rose Parade), formerly vice president of communications at OneLegacy/Donate Life, laid the foundation for students in the Public Relations Campaigns course as they begin the process of creating a public relations campaign for a community nonprofit. Stewart walked them through the case study of his book "Hope Blooms: Organ Donation, the Rose Parade, and Our Journey to Save Lives" chronicling his leadership and institution of Donate Life's pioneering campaign to inspire millions to save lives as organ and tissue donors. His instruction for the students: "Your written word is the best tool, so focus on excelling at writing."
The campaigns class also engaged with Bryce McAnally, director of media programs national advertising at Kaiser Permanente, and former director of brand advertising for Visit California. McAnally said, "PR is about building relationships and cultivating relationships." He shared some of the behind-the-scenes of his work on Kaiser Permanente's "Thrive" campaign, and some of his past work with Visit California and the "Dream Big" campaign. 
"I want our students to hear from folks who are working in the field as they merge classroom theory, concepts, and principles with real life examples of public relations in various sectors of society," Hygh said. "I have called upon, and will continue to call upon, friends and folks in my network to bring this experience to our CSUSB students in the classroom."
Hygh has opened the speaker portions of his courses to the public relations concentration, as well as other communications classes in the department. 
Speakers scheduled for the remainder of the quarter include:
Comm 344 Public Relations Communication
Joy Sewing, fashion and beauty editor, Houston Chronicle;
Pamela Fisher, assistant professor, Department of Communication Studies Azusa Pacific; University, and former storytelling coach at the USA Today Network; and
Calaya Stallworth, Ph.D., story editor, Netflix.
Comm 442 Public Relations Campaigns
Raniyah Copeland, president and CEO, Black AIDS Institute;
Aaron Hake, external affairs director, Riverside County Transportation Commission;
Richard Zaldivar, founder and CEO, The Wall Las Memorias Project;
June Deadrick, director of state and federal relations (government affairs), CenterPoint Energy; and
Darryn Harris, district director, U.S. Rep. Karen Bass (D-Calif.)
Comm 542 Issue Management and Crisis Communication
Aaron Hake, external affairs director, Riverside County Transportation Commission;
Monique Earl, executive officer, Los Angeles Department of Transportation (LADOT);
Mario Rueda, fire chief, San Marino, Calif.; and
Joe Gutierrez, assistant director of media relations in Strategic Communication, California State University, San Bernardino